Man Holding 'Christians for Kanye' Sign Removed from Pence Rally
A Christian man voicing his support for Kayne West, or at least a man purporting to do as much, was escorted out of a rally today while Vice President Mike Pence was speaking.
On his Twitter account today, a user named Mason Miller posted a video of someone holding a sign that read "Christians for Kanye" being removed by what appears to be a security guard at the rally. Though the audio is muffled, Pence can be seen on stage only several feet away speaking to the crowd gathered.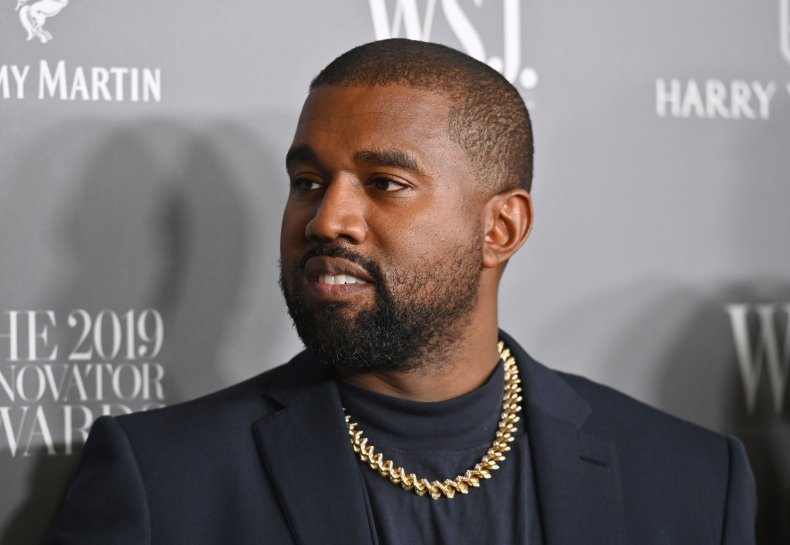 Miller's caption for the video reads: "Man holding Christians for @kanyewest sign removed from @VP rally today."
Miller's Twitter account identifies him as the national content producer for Spectrum Bay News 9, a local television news station located in Tampa Bay, Florida. It's unclear when the video footage was captured, but both Pence and President Donald Trump have held recent rallies in Florida--and throughout the country--in the days leading up to next Tuesday's election.
West, of course, is running his own campaign for the White House. In the past, the Chicago-born star infamously supported Pres. Trump, even visiting him in Washington, D.C. and frequently wearing MAGA hats. But once he announced his intentions for his own presidential bid, he said he would no longer continue to endorse Trump, while also saying he was not concerned about siphoning off Black votes from Democratic nominee Joe Biden. He even went so far as to declare in an interview that saying "the Black vote is Democratic is a form of racism and white supremacy."
While the rapper hasn't always been so publicly political, or even privately--he admitted recently that he's never voted before--he is well-known for being a devout Christian. One of his early hits was the 2004 single "Jesus Walks," and his latest released albums were the gospel-influenced Jesus Is King in October, 2019, and Jesus Is Born, which came out that December and featured reworking of 19 of his older tracks. In January of 2019, West also started his weekly "Sunday Service" performances which featured a full choir and orchestration performing both his and other artists' songs. (These events were attended by numerous celebrities, including Brad Pitt, Kid Cudi, and the family he married into, the Kardashians.) His running mate for the White House also reflects his Christian ties--her is Michelle Tidball, and she is a life coach and preacher from Wyoming, the same state where West owns a multi-million dollar ranch.