Christians Should Not Do Yoga, Says Indian Catholic Church
The Syro-Malabar Church's doctrinal commission in India said the theology of yoga does not align with the beliefs of Christianity, in a report posted by the Mananthavady diocese.
The group claimed while yoga is a good tool to treat health issues, such as breathing troubles, it cannot be used to bring a person "close to God."
"There is danger in interpreting the results obtained through yoga practise as spiritual benefits. Hindu leaders also do not agree in presenting yoga as separate from Hindu religion. The contention that yoga practise will help in building religious amity in a multi-religious culture is baseless," the report read.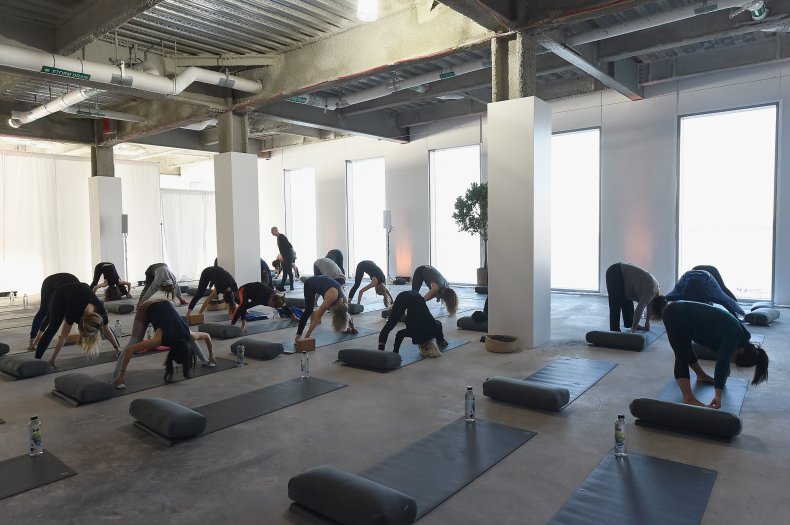 The commission noted that the doctrine of yoga is beyond Christian beliefs. "The experience of yoga is that the practitioner, nature and God becomes one but according to Christianity, nature and God cannot become one," it said.
The commission added, "Many Hindus view the love of Christians towards yoga as part of a covert attempt to convert people and as an unnecessary infringement on Hindu customs."
The notice also reminded citizens of Pope Francis' take on yoga and God. "There is no need to seek spiritual answers in a yoga class. When you try to imitate the spiritual ways of other religions, chances of spiritual accidents are more," the report quoted Francis as saying.
Yoga, a discipline which originated in ancient India, is a group of physical, mental and spiritual exercises. It is typically seen as a Hindu practice, however, in recent years Christian yoga has risen to popularity.
After the exercise boomed into a multi-billion-dollar industry, movements have pushed back suggesting Christian yoga is not a legitimate practice.
In 2010, Albert Mohler, the president of Southern Baptist Theological Seminary, said when "Christians practice yoga they must either deny the reality of what yoga represents or fail to see the contradictions between their Christian commitments and their embrace of yoga."