More than 20,000 Christians have signed an online petition urging U.S. Cathholic bishops to "stop partisan politics," pushing back against their efforts to rebuke President Joe Biden and other Catholic politicians that support womens' reproductive rights.
U.S. Catholic Bishops voted on Thursday to approve the drafting of a "teaching document" that would rebuke Biden and other Catholic lawmakers for receiving communion while supporting abortion. The result of the vote was announced on Friday, with a 168 in favor and just 55 opposed. The decision came despite guidance from the Vatican to take a more cautious and careful approach to the issue.
"If this right-wing hit job proceeds, it will be in spite of the Vatican warning against the inevitable divisions," said the petition by Faithful America, which describes itself as the largest online community of Christians putting faith into action for social justice. "It would also be just for show: Washington's Archbishop Wilton Cardinal Gregory has made it clear he will not deny Biden Communion, proving the vote's only point is to send a partisan signal."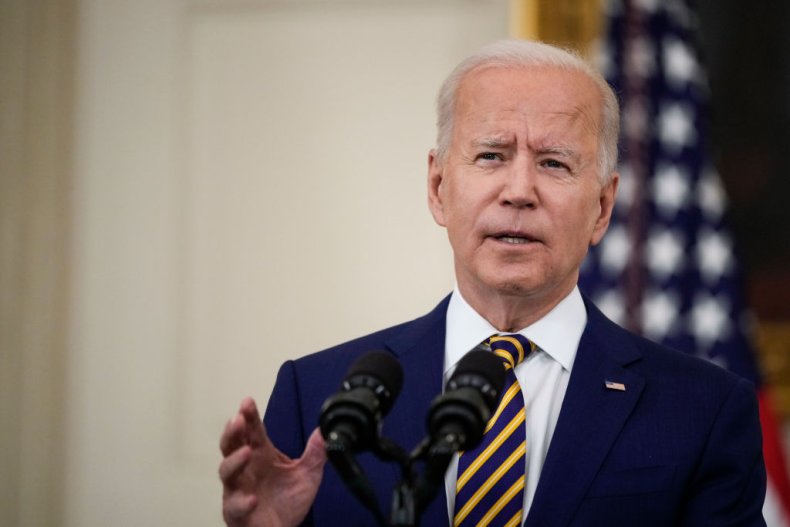 The Christian organization said the conservative bishops were pushing the effort forward and "prioritizing cheap political points over spiritual grace."
"They're ignoring Pope Francis's advice rather than following his pastoral example, and they need to hear from grassroots Catholics and other Christians who are outraged at this weaponization of worship," the petition explained. As of the time of writing, more than 21,700 Christians have signed the petition.
Following the Catholic Bishops' decision this week, the U.S. Conference of Catholic Bishops will begin drafting a document that could be approved in November. Two-thirds of the bishops would need to vote in favor for the document rebuking Biden and other Catholic lawmakers to be approved.
"If right-wing bishops do indeed plan to deny our nation's top lawmakers the Eucharist, it will be a matter of grave concern to all Christians, including Faithful America's tens of thousands of grassroots Catholic members," Rev. Nathan Empsall, the executive director of Faithful America, told Newsweek in a Friday email.
"Weaponizing any sort of holy worship for earthly political gain only drags the country's partisan divisions into the church, ultimately pushing people further away from the good news of Jesus Christ's unconditional love," Empsall said.
Nearly 60 Catholic Democratic lawmakers in Congress released a statement on Friday urging the Catholic Bishops to reconsider their views.
"We solemnly urge you to not move forward and deny this most holy of all sacraments, the source and the summit of the whole work of the gospel over one issue," they said.
"To pursue a blanket denial of the Holy Eucharist to certain elected officials would indeed grieve the Holy Spirit and deny the evolution of that individual, a Christian person who is never perfect, but living in the struggle to get there," the Catholic Democrats added.
Polling released by Pew Research in May showed 64 percent of U.S. Catholics approved of Biden, while 35 percent disapproved. The president's support was buoyed by Hispanic Catholics, of which 80 percent said they approved of Biden. White Catholics were more split, with 51 percent approving of Biden and 48 percent disapproving.
A previous March poll by Pew Research showed 67 percent of Catholics believe Biden should be able to receive communion. That survey found just 29 percent of Catholics believed the president's views on abortion should disqualify him from the receiving the Eucharist.
Newsweek reached out to Faithful America for further comment but did not immediately receive a response.