Christians Who Support Trump Are Morally and Spiritually Superior Than Other Devotees, Pastor Robert Jeffress Tells Fox News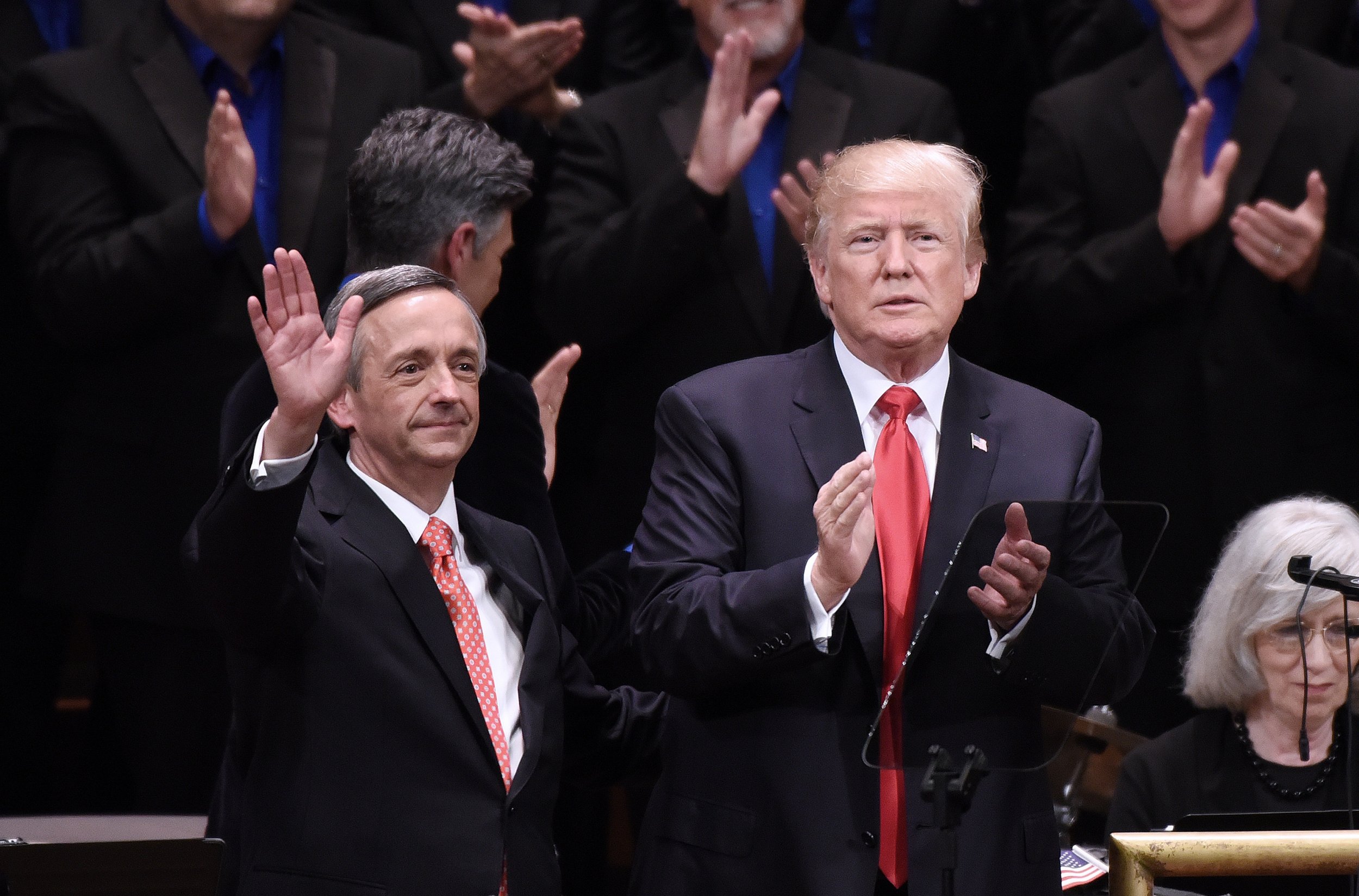 A prominent evangelical pastor of a Texas megachurch, who is also a vocal supporter of President Donald Trump, on Sunday said Christian followers of Trump have "deeper convictions" than other devotees.
Robert Jeffress, pastor of First Baptist Dallas Church, appeared on Fox & Friends earlier today to discuss a new poll which found a decrease in the number of people who call themselves Evangelicals and what it means for the future of America.
Commenting on the poll, Jeffress argued that rather than reading the 1.4 percent drop in the number of Evangelicals from 2016 to now as a negative trend, the people who identify should be seen as more devoted than ever because they are choosing to check the box.
"50 years ago people felt compelled to check the Baptist, or Catholic, or Protestant box even though they didn't embrace those beliefs personally, just to be thought of as a good person," he said. "As our culture is becoming increasingly secular, I think people feel more honest to say what they really believe or don't believe."
Jeffress then claimed that despite the polling, some churches are still growing rapidly. "Churches like mine that are teaching the bible, we're growing furiously," the pastor explained. "We cover six blocks of downtown Dallas, we've had two building programs in six years, it's not because people are attracted to me, but in an ever-changing world people are craving the never-changing truth of God's word."
When asked whether Trump should be concerned about the dropping evangelical rates considering the group were a key part in getting him elected in 2016, Jeffress responded by citing a "good news" Pew Research poll which found that "70 percent of evangelicals continue to support President Trump."
"Even though the evangelical number has dropped as a whole, the number of evangelicals turning out at the ballot box is greater than other groups, and it's because evangelicals have deeper convictions," Jeffress said. "They believe in absolute moral and spiritual truth, and they tend to vote those convictions at the ballot box."
Jeffress has previously courted controversy by suggesting that Islam promotes pedophilia and that Jewish people are going to hell. The Evangelical pastor has also repeatedly come to the defense of Trump over scandals like the hush money payments made to adult film star Stormy Daniels. Last August, he claimed that evangelicals still backed the president despite the allegations, even though they don't condone "extra-marital affairs" or "hush money payments."
Watch the Fox News segment below: