Christie and Zuckerberg Ditch Media Bigwigs for Private Confab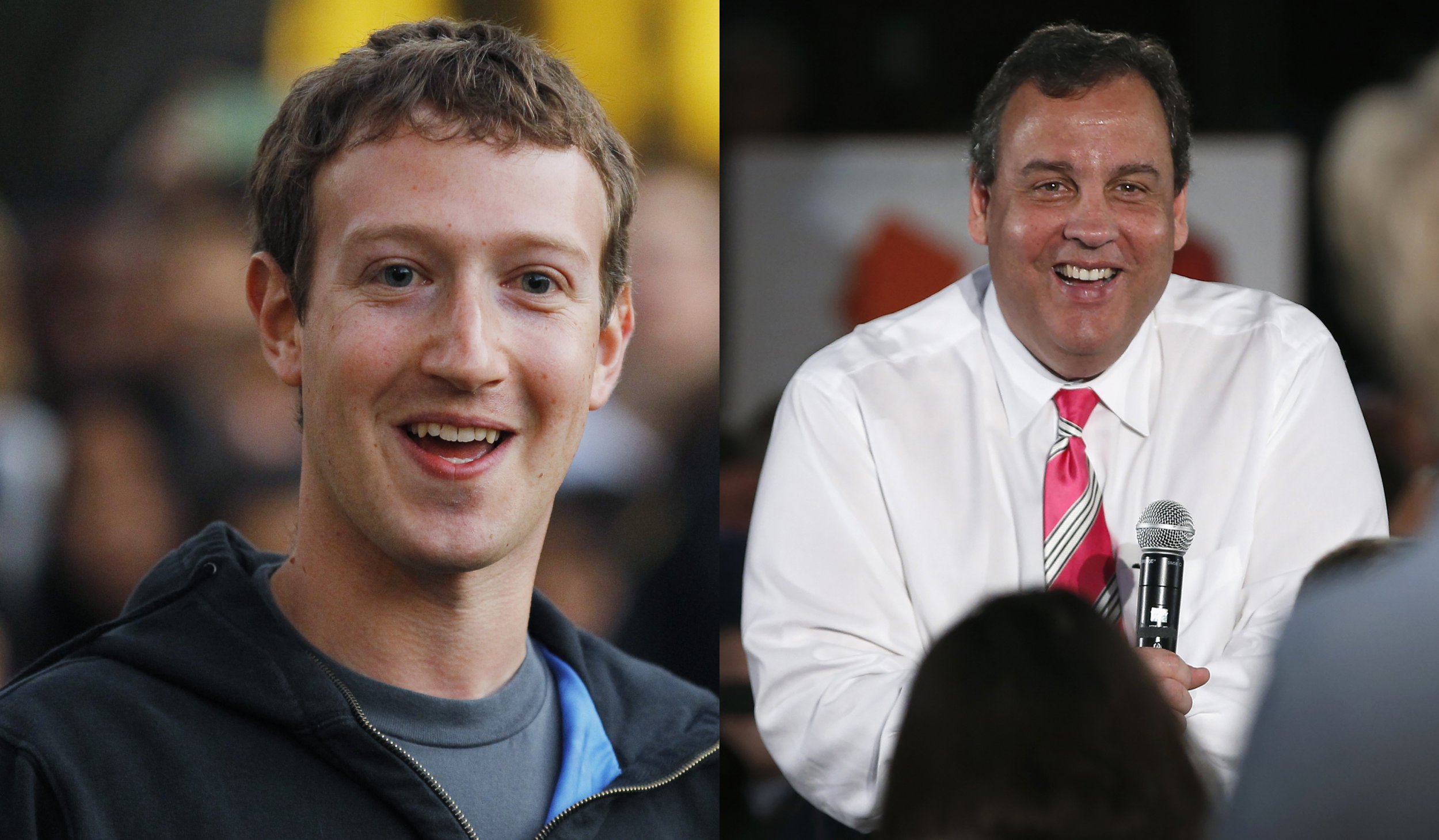 New Jersey Governor Chris Christie and Facebook billionaire Mark Zuckerberg took some time off from rubbing elbows with media industry movers and shakers to spend some private time together. They decamped from the Allen & Company Sun Valley Conference in Ketchum, Idaho, for "an intimate dinner at a local restaurant in Ketchum," a source told Fortune.
What passed between the Bridgegate-scandal-hounded governor and the oft-embattled tech whiz kid remains a mystery. However, several topics of discussion are likely. Top of the list is Zuckerberg's gift of $100 million to help reform Trenton's struggling schools.
An investigation by The New Yorker revealed that Zuckerberg's 2010 donation mostly disappeared down a bureaucratic black hole. "During the next two years, more than 20 million dollars of Zuckerberg's gift and matching donations went to consulting firms," The New Yorker reported. "The going rate for individual consultants in Newark was a thousand dollars a day." By 2014, "most all of Zuckerberg's 100 million dollars has been spent or committed."
Christie and Zuckerberg may also have discussed the governor's political future. In 2013, Zuckerberg officially dipped his toe into politics for the first time when he hosted a fundraiser for Christie's re-election campaign at his Palo Alto, California, home, BuzzFeed reported. Since becoming embroiled in the Bridgegate controversy in 2013, when toll lanes on the George Washington Bridge linking New Jersey to New York were deliberately shut to punish one of Christie's political enemies, the governor's odds of landing the 2016 GOP presidential nod have plummeted. The most recent Quinnipiac poll puts Christie in a three-way tie for second place with Jeb Bush and Mike Huckabee. Sen. Rand Paul leads the pack by a single point.
Or perhaps the governor and the Facebook founder were simply tired of the slower pace of life in Ketchum, Idaho. Enoteca, the restaurant where Christie and Zuckerberg dined, is "warm and inviting, hip and sophisticated, contemporary yet old-world.... I felt like I was in a more urban, "cool" city like Seattle or San Francisco," said The Ketchum Chronicle. Enoteca also enjoys an impressive four-star rating on Yelp.