Christie Chides Cruz, Rubio on National Security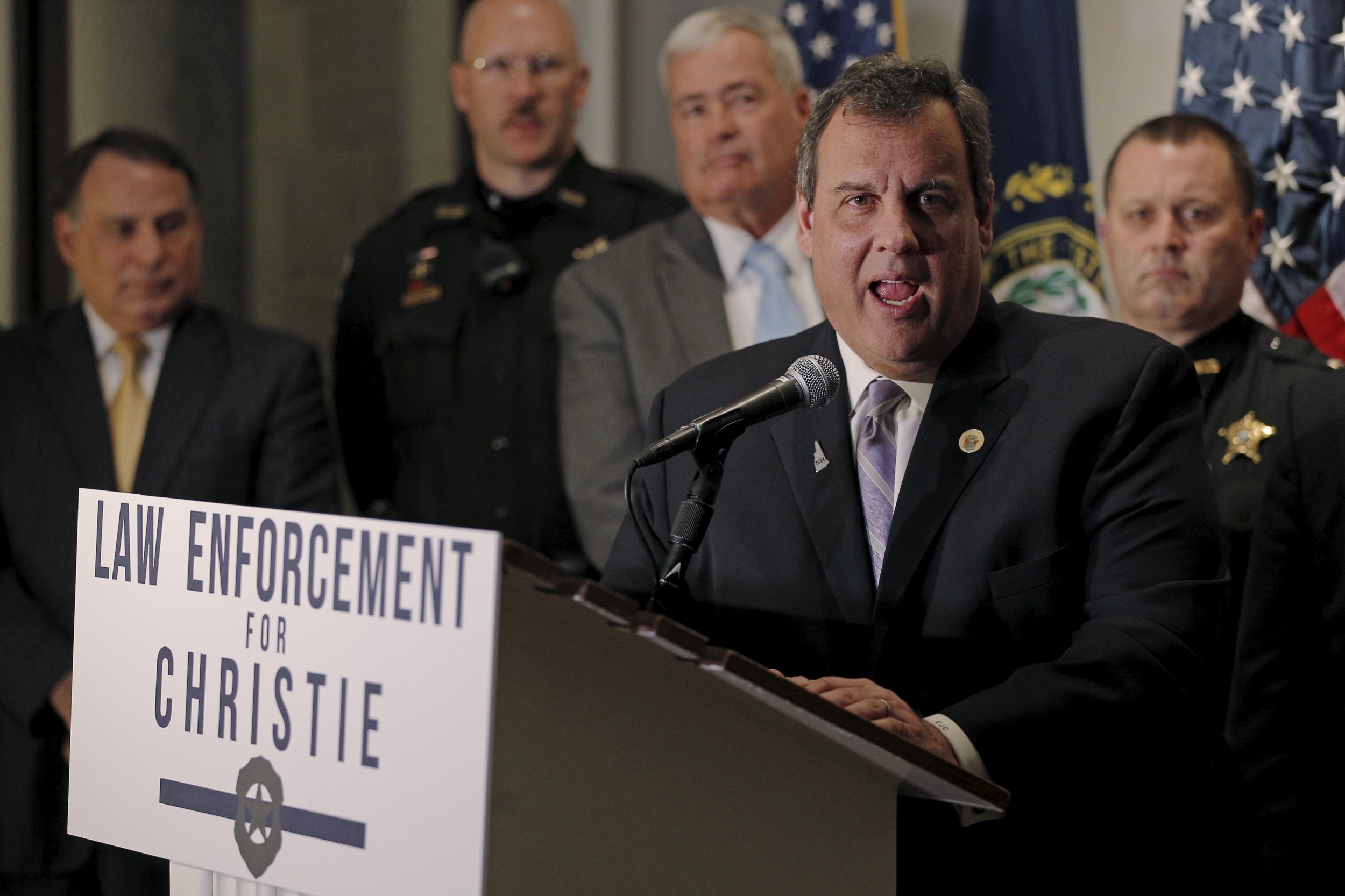 In this GOP primary, the best way to get ahead seems to be by attacking your more popular rivals.
Chris Christie took that approach Tuesday morning in an interview on MSNBC in which he slammed Ted Cruz and Marco Rubio for a lack of foreign policy experience, comparing the two first-term senators to President Barack Obama.
"I'm the only person on that stage that's used the Patriot Act, I'm the only person on that stage that's used the FISA court, I'm the only person on that stage who has actually fought terrorism," Christie said, repeating several points he has made throughout the Republican debates.
"I didn't get briefed in some basement on Capitol Hill," Christie added. He said that both Rubio and Cruz (who has recently surged in the Iowa polls) lack experience.
The New Jersey governor and former U.S. attorney under President George W. Bush has racked up modest endorsements from several of his home state's U.S. representatives, as well as two governors, and his modest chances for the nomination currently rest in New Hampshire, where he recently earned the endorsement of the Union Leader newspaper, one of the state's top conservative news outlets.
Christie has received top marks from pundits for his debate performances (in spite of being demoted to the "undercard round" in the most recent debate), and he is still relatively popular among the GOP establishment. Had he run for president in 2012, many believe he would have been the party's top choice for the nomination.
Also, New Jersey's George Washington Bridge scandal hasn't turned into a media sensation. Three of Christie's appointees, including his former chief of staff, have faced criminal charges over 2013 lane closures on the bridge that many viewed as an attempt to undermine Christie's political enemies in Fort Lee, New Jersey. Yet the U.S. attorney's office has declined to indict Christie and has said it has no plans to do so based on currently available evidence.
Still, the attacks on his less-experienced opponents haven't translated into polling success in this primary, and even in New Hampshire Christie averages only around 3 percent support. Worse, as NPR points out, the Union Leader has often backed candidates who don't go on to win the nomination. In addition, it hasn't backed a general election winner since Ronald Reagan.