Christie Says San Bernardino Proves His Point About Refugees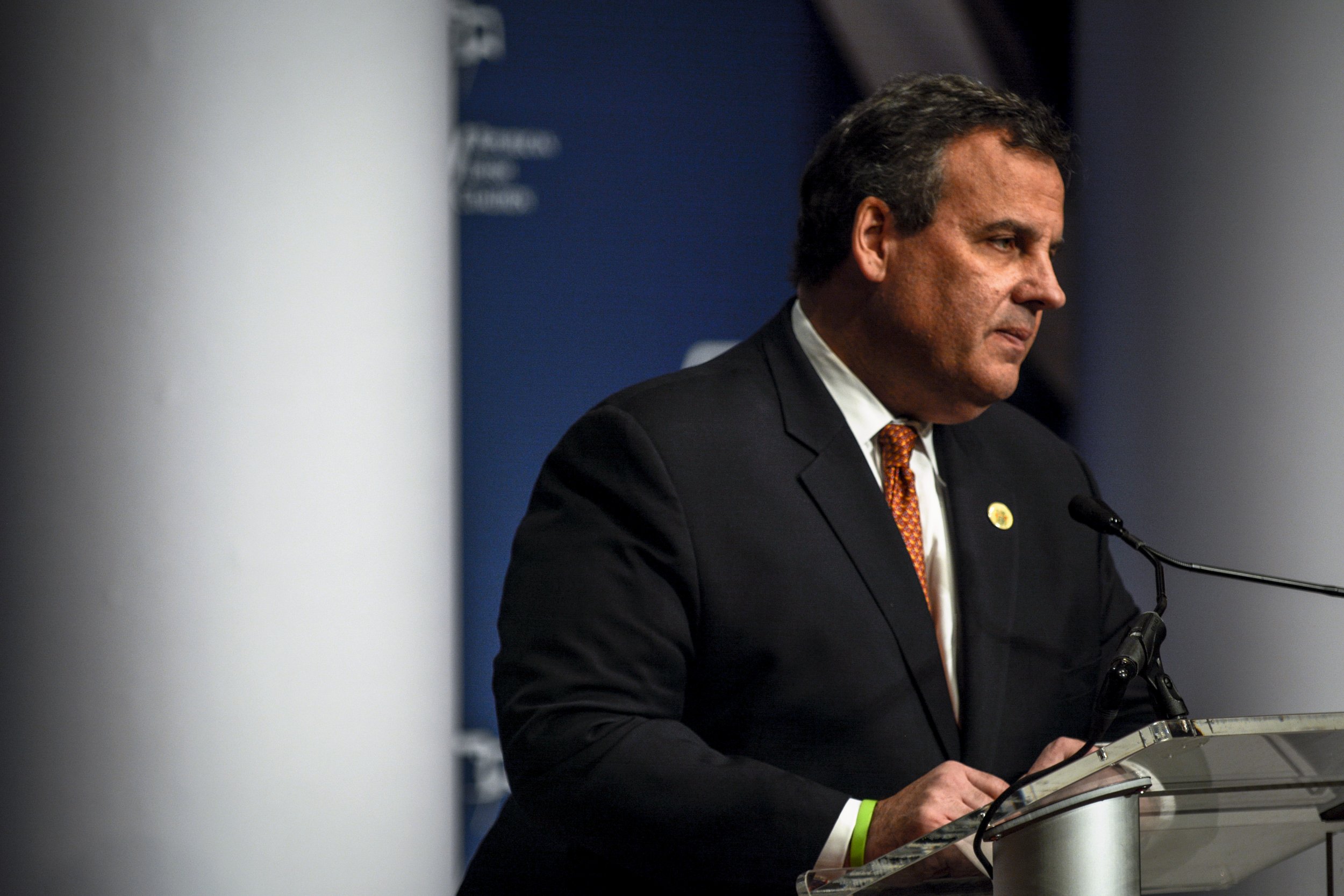 The attack in San Bernardino shows that labels can change the American political debate.
Before the shooting was even over this week in California, the nation again began going through the motions of the gun control debate. Now that President Barack Obama has indicated that the shooting was an act of terrorism, the script has flipped toward counterterrorism, refugee admission and immigration.
Republican presidential candidate Chris Christie joined the chorus recently by doubling down on his November comments about Syrian refugees, when he said he would not favor letting anyone from the war-torn country enter the U.S., not even women and young children.
"We now know from San Bernardino, just a couple of days ago, that women are very capable of being involved in terrorist activity," Christie told supporters at a campaign event in Iowa on Friday. "And the widow who comes over here from Syria, if aligned with ISIS or another organization, could create just as much death as any man given the weapons that are available now."
Obama had previously mocked Christie (though not by name) by saying that the Republican presidential candidates were afraid of widows and orphans, despite their promises to get tough on America's adversaries abroad.
Fourteen people died in the San Bernardino shooting, which was committed by a married couple. The female shooter had ties to Pakistan and Saudi Arabia. No crisis goes to waste in politics, and the New Jersey governor wasn't the only presidential candidate racing to make the story fit his campaign. Ted Cruz, the freshman senator from Texas who has risen in the Iowa polls recently, demanded that Obama personally look at the shooters' immigration records. Cruz has also proposed shutting down the U.S.'s refugee program out of fear that terrorists could enter the U.S. in disguise.
While the Republicans focus on immigration, Democrats have noted that the military-grade assault rifles used in the shooting were purchased legally. And despite the presence of government surveillance programs, nobody apparently caught the fact that one of the shooters appeared to be communicating with ISIS supporters online. Thus, Democratic candidate Hillary Clinton's latest position on gun control says persons on the government's "no-fly" watchlist should be barred from buying weapons.
Given that Democrats are generally more opposed to surveillance and watch lists than Republicans, Clinton's positioning on this issue is intended to corner her GOP rivals, and the eventual nominee, by forcing them into taking the untenable position that gun control should not be implemented for assault weapons even for suspected terrorists.
Inside the Beltway, it's clear that that's where the debate is headed.