Chris Christie Joins Cameo and Is Immediately Duped Into Trolling Fellow Republican
Former New Jersey Gov. Chris Christie is no stranger to sharing his thoughts about elections in which he is not directly involved. But the vocal supporter of Pres. Trump had no idea he was doing just that when he made a recent video on Cameo, the website where people pay celebrities to make personalized messages. As it turns out, the video he made thinking he was gently ribbing a former Jersey resident for moving to Montana was actually a politically-motivated prank pulled by Democrat Mike Cooney on his Republican opponent for governor, Greg Gianforte.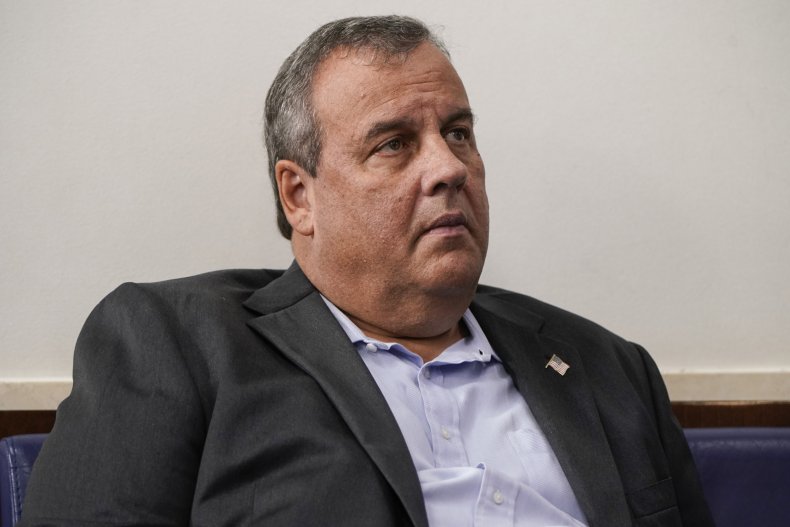 Cooney shared the message Christie unwittingly made for Gianforte on his Twitter account:
Christie, a prominent Republican, tries to talk a former New Jersey resident identified as only "Greg" to move back to his state in the video from Cameo, a service Christie joined only days ago. The former governor of the Garden State from 2010-2018 mentions Jersey perks like of Taylor Ham (Editor's note: New Jersey residents will know this as pork roll), Bruce Springsteen, Jon Bon Jovi, and the boardwalks.
"Let's have some Jersey fun and be Jersey strong," Christie, with a thumbs-up, says in the 51-second message. "Get back here, Greg. We need you."
The Cameo message from Christie could be read as Cooney trying to have some fun at his rival's expense or perhaps as a way to paint him as an outsider by highlighting his non-Big Sky Country roots. Though born in San Diego, Gianforte spent a lot of his life in New Jersey, where both of his parents are from.
Cooney—the current Lieutenant Governor—is looking to replace the current governor, fellow Democrat Steve Bullock, who is running for a Senate seat. A Montana State University-Billings poll released this week found the race between Cooney and Gianforte at a virtual tie with each at 45%, but 9% of voters polled said they are still undecided.
Cooney's campaign also released a press release on Thursday about the video, which was shared on a Democratic Governors Association email blast. It read: "Even former New Jersey Governor Chris Christie agrees—Greg Gianforte should go back to New Jersey."
Christie didn't find the humor in the prank, though. He says he didn't know who was speaking about when he shot the video. He took to Twitter to denounce the move, pointing out that he's using Cameo to benefit the nonprofit group Center for Expectations, which shelters and treats pregnant women suffering from mental health and addiction issues.
Gianforte has yet to personally respond and hasn't posted anything on his personal Twitter account since 2019. Though if he wants to pay Christie for a personalized Cameo message, it will set him back $200.