'Flip or Flop' Star Christina El Moussa to Open Drug and Alcohol Rehabilitation Centers: 'That's My Calling'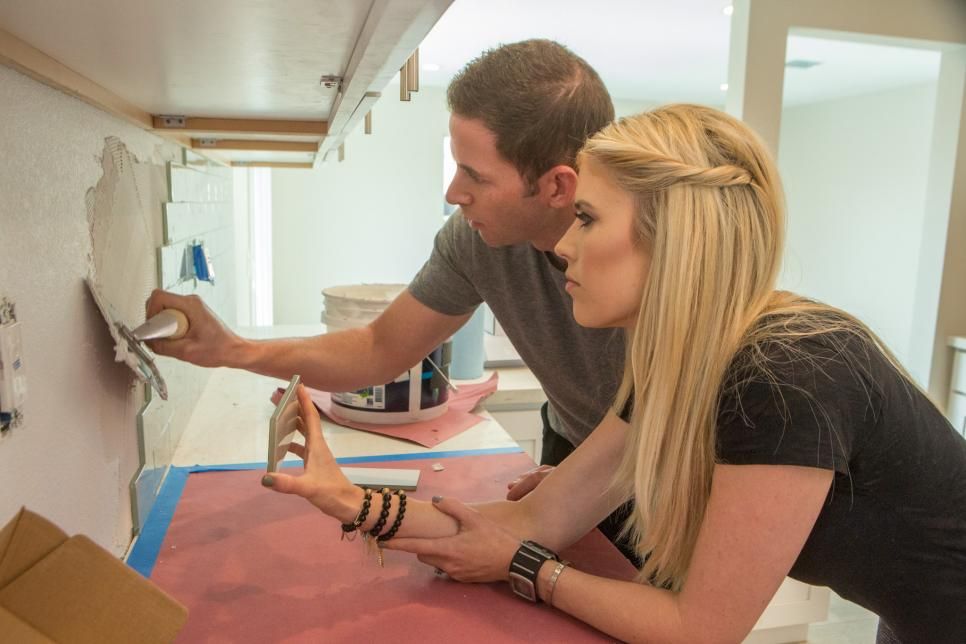 Flip or Flop star Christina El Moussa has announced her plan to open drug and alcohol rehabilitation centers. The news for her future plans comes shortly after her first time speaking on her divorce from co-star Tarek El Moussa and revealing the divorce led to questions about her future.
Christina El Moussa will join forces with friend Cassie Zebisch and pastor Tim Storey, People reported.
"Everyone's been there. Everyone's had a setback, but it's how you move forward and what you do with your future, that's what matters," she said.
Christina El Moussa explained Storey helped her recover from the couple's divorce and separation as they continued to film the TV show together.
"When I met Tim, we realized there was an opportunity for us to change people's lives," she said. "I love to fix up a house, but I also love to help people. I feel like that's my calling."
After her split from Tarek El Moussa, Christina El Moussa reconnected with ex-flame Doug Spedding, according to People. The pair split in November 2017 when Spedding entered rehab for addiction issues.
Christina El Moussa has been open about her split from Tarek El Moussa, detailing the pain she felt when separating from her now ex-husband.
"I felt like I was drowning. I was doing whatever I could to stay above water and just get through the day," she said to People.
The El Moussas were subject to headlines in 2016 when police were called to find Tarek El Moussa, who had ran out of their home with a firearm.
Since the couple went their separate ways, Christina El Moussa has been able to find clarity in the split.
"I actually feel very at peace, which is such a good feeling," she said.
She felt the decision to continue filming Flip or Flop together was the right thing to do for fans and for a sense of reality on the HGTV show. "We're a couple that got divorced on TV," said Christina El Moussa. "We could have just brushed right over it, but I think it makes sense for everyone to see what it's like to work with your ex-spouse."
The ex-couple have two children, Taylor and Brayden. Christina El Moussa is now dating British TV host Ant Anstead.