Christina Spicuzza, Missing Uber Driver, Found Dead With Gunshot Wound
A 38-year-old woman, reported missing after a night taking Uber fares, has been found dead with a gunshot wound, police have said.
The body of Christina Spicuzza of Turtle Creek was found in the 500 block of Rosecrest Drive, Monroeville, Pennsylvania, on Saturday.
Officers responded to a call at 12:06 p.m. on Saturday after her body was discovered.
Spicuzza was reported missing by her family to the Turtle Creek Police Department last Friday after she did not return from a night taking Uber fares.
Her vehicle—a silver Nissan Sentra—was discovered by police at 8:43 a.m. on Saturday, a press release issued on Monday said.
Local officers found Spicuzza's car in the 500 block of Fourth Street in Pitcairn, it said.
"The investigation into Spicuzza's death remains open and active," police added. "No further details are being released at this time, and the official release of Spicuzza's cause and manner of death will be provided by the county Medical Examiner."
Anyone with information should contact the police tipline at 1-833-ALL-TIPS.
A GoFundMe campaign has raised more than $25,000 for Brandon and their four children, according to the website.
Following the discovery of Spicuzza's body some Uber drivers have called for stronger safety measures, Pittsburgh Post-Gazette reports.
Uber driver Michele Landsittel spoke of the bond between drivers, and the pain felt in the community after Spicuzza's death.
"It's like a brother and a sisterhood, it's like [how] police and firefighters are. When one person hurts, we all hurt." he said.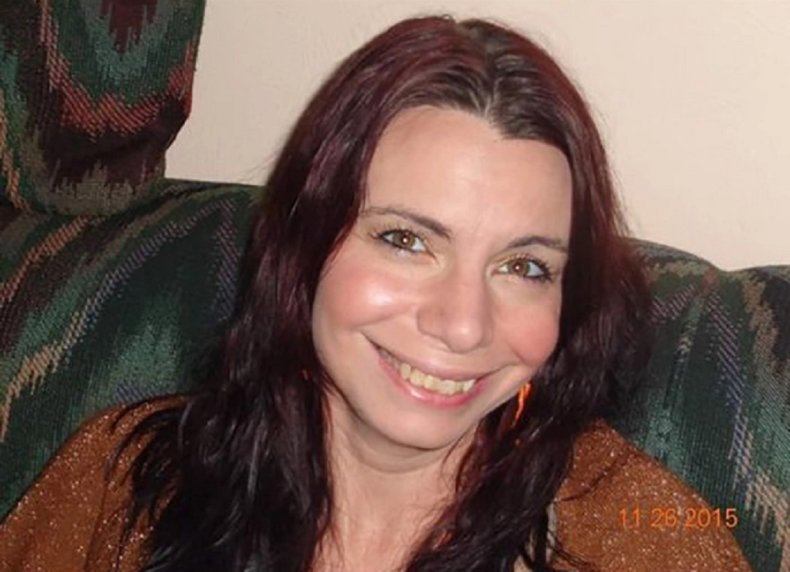 Landsittel is part of a group chat with over 1,000 ride-hailing drivers who have discussed the desire for more safety issues.
"A lot of people want to deactivate their account, because Uber and Lyft both—not only safety, the wages — they don't care about us." she said.
An Uber spokesperson told Newsweek they were assisting police in the investigation.
"Our thoughts are with Christi's family and friends during this difficult time. Uber's 24/7 public safety team has been assisting police in the investigation," a spokesperson said.
Uber's website outlines steps the company has committed to in order to ensure each driver safety and comfort, including an emergency assistance button that allows drivers to call authorities to get help if necessary, and an app designed to show location and trip details from start to finish.