Christine Blasey Ford Says She Was Doing Her 'Civic Duty' in Reporting Brett Kavanaugh Sexual Assault Allegation
Christine Blasey Ford told Senate Judiciary Chairman Chuck Grassley she thought it was her civic duty to come forward with her allegation of sexual assault against Supreme Court nominee Brett Kavanaugh and that the alleged attack had a "lasting impact on my life." Ford made the comments in a letter to Grassley released on Monday.
Ford, a college professor, is expected to testify Thursday about the attack she claimed Kavanaugh perpetrated against her in the early 1980s when they were in high school. Kavanaugh has denied the claim, as has his friend Mark Judge who Ford has alleged witnessed the assault.
"Mr. Kavanaugh's actions, while many years ago, were serious and have had a lasting impact on my life," Ford wrote. "I thought that knowledge of his actions could be useful for you and those in charge of choosing among the various candidates. My original intent was first and foremost to be a helpful citizen—in a confidential way that would minimize collateral damage to all families and friends involved."
Ford explained the process she followed in revealing the accusations against Kavanaugh. She said she first contacted Representative Anna Eshoo of California, which Ford said was a "difficult" choice to make "but I felt that this was something that a citizen couldn't NOT do."
She continued: "I felt agony yet urgency and a civic duty to let it be down, in a confidential manner, prior to the nominee being selected. While it was difficult, I was able to share my information with two contacts during the period between the short list announcement and Mr. Kavanaugh's selection."
The letter was dated Saturday as Ford and her lawyers negotiated terms with Grassley and other lawmakers over how and when she would testify. Ford wrote to Grassley that she wanted conditions that "will allow me to testify in a fair setting that won't disrupt families and become a media TV show."
Ford concluded the letter by asking for "fair and respectful treatment."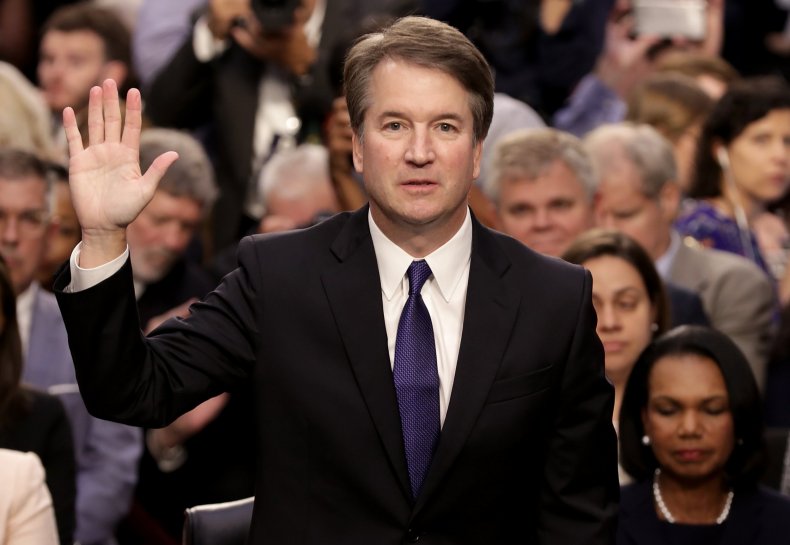 Ford's claim against Kavanaugh completely upended the process of confirming the next justice of the Supreme Court. A vote was expected to occur last week but Republicans, including President Donald Trump, had called for Ford to publicly testify.
Trump, the White House and Senate Republicans have continued to stand behind Kavanaugh. On Sunday the process was further upended when another woman, Deborah Ramirez, came forward to claim that Kavanaugh had exposed himself to her during a fraternity party at Yale in the early 1980s.
Kavanaugh also shot down Ramirez's claim as part of a "smear" campaign against him.