Christine Blasey Ford Urges Americans To Believe Former Ukraine Ambassador's Trump Impeachment Testimony
Christine Blasey Ford has reportedly called on Americans to believe the account of former Ukraine Ambassador Marie Yovanovitch, who testified in President Donald Trump's impeachment inquiry last week.
Ford made the appeal while accepting the American Civil Liberties Union's Roger Baldwin Courage Award at the ACLU of Southern California's annual Bill of Rights dinner on Sunday night.
"When I came forward last September, I did not feel courageous," Ford said of her decision to come forward with accusations of sexual assault against Supreme Court Justice Brett Kavanaugh during his nomination process last year.
Kavanaugh was successfully appointed to the Supreme Court, despite facing multiple accusations of sexual assault and harassment dating back to the 1980s, but Ford said she had felt compelled to do her "duty as a citizen" by sharing her account.
"I thought anyone in my position, of course, would do the same thing," she said.
While, in the wake of her testimony, Ford has faced severe backlash, including death threats that forced her to temporarily flee her own home, the Palo Alto professor said she has also received words of praise from more than 200,000 people from across the country and around the world.
According to CBS Los Angeles, which covered the event, Ford specifically asked the audience to believe Yovanovitch's testimony on her removal as ambassador to Ukraine in the ongoing impeachment inquiry against Trump.
Testifying before the House Intelligence Committee on Friday, Yovanovitch said it was "terrible" to be forced out of her role "after 33 years of service to our country."
"It's not the way I wanted my career to end," she said.
Yovanovitch had been appointed ambassador under both Republican and Democratic presidents and had taken up her post in Ukraine in August 2016.
The Trump administration abruptly pulled her from the position in May 2019, however, "without cause," she said.
During the hearing, Trump took to Twitter to strike out at the former ambassador, with the U.S. leader writing: "Everywhere Marie Yovanovitch went turned bad."
"She started off in Somalia, how did that go? Then fast forward to Ukraine, where the new Ukrainian President spoke unfavorably about her in my second phone call with him. It is a U.S. President's absolute right to appoint ambassadors," Trump said.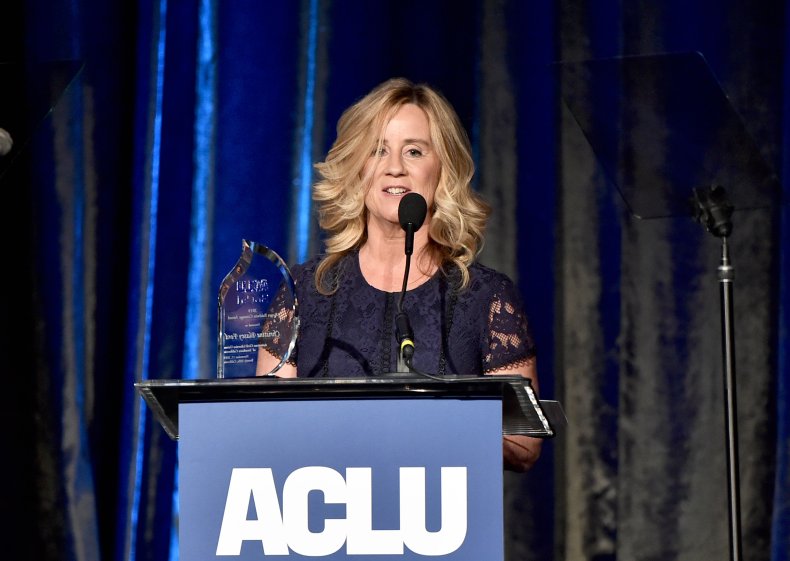 Spotting the tweets, House Intelligence Committee Chairman Adam Schiff gave Yovanovitch the opportunity to respond to Trump's comments, with the former ambassador asserting: "I actually think that where I've served over the years, I and others have demonstrably made things better for the U.S. and in the countries I have served in."
Ford implored Americans to consider the former Ukraine ambassador's account.
In her own case, she said that she had delivered her testimony in Kavanaugh's confirmation hearings with the understanding that "not everyone would welcome my information."
"I was prepared for a variety of outcomes," she said. "Including being dismissed."