Christine Hallquist Says 'I'm Not Sure I Even Know What Socialism Is' After Winning Vermont Governor Primary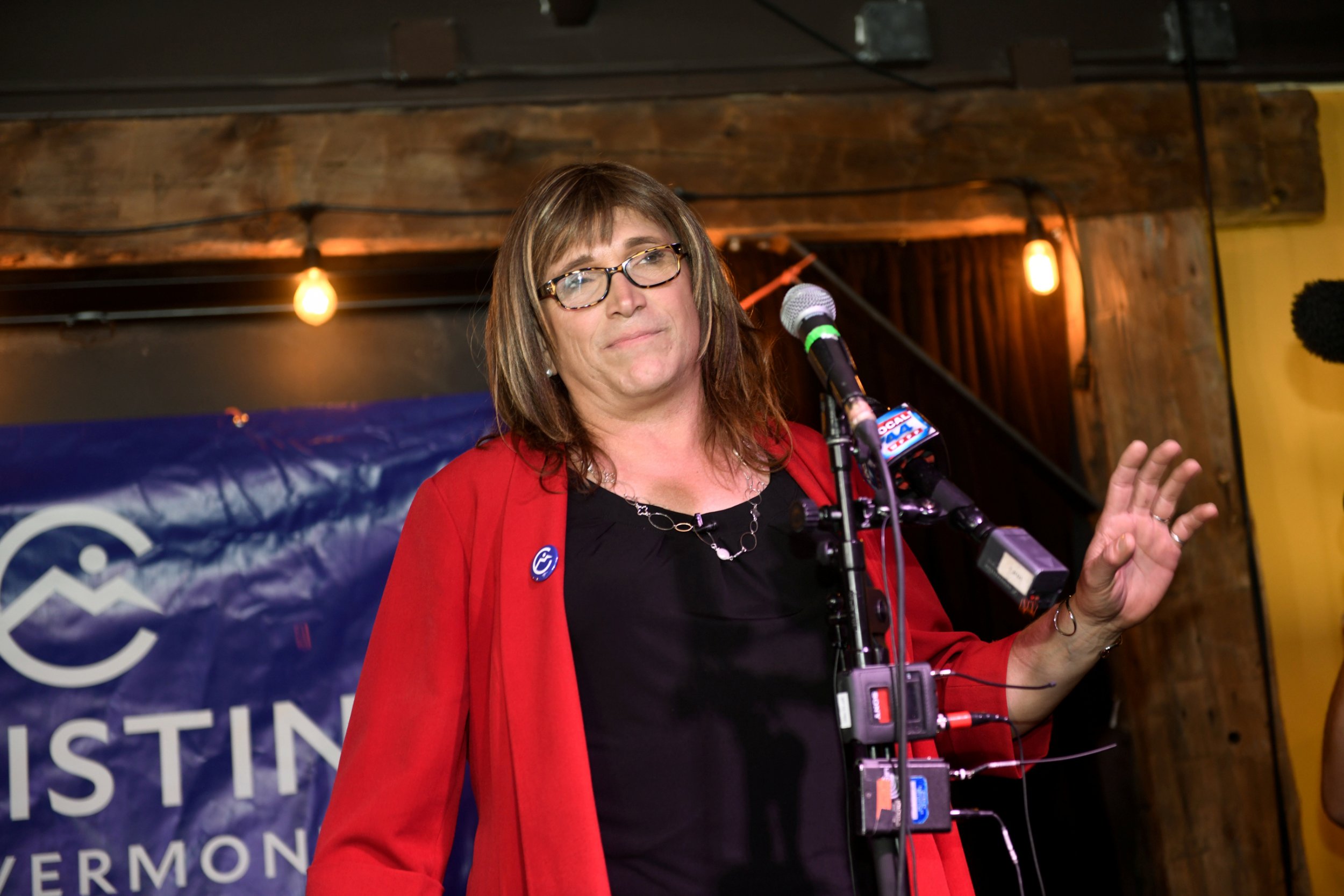 Christine Hallquist, the Democratic candidate for governor in Vermont, declined to tell CNN on Wednesday whether she prefers socialism over capitalism on the basis that she isn't even sure what socialism is.
During an interview, CNN's John Berman brought up a recent poll that found the majority of Democrats prefer socialism to capitalism. Given that Hallquist is running on a platform of a universal health care system and free public college, which are often programs associated with a socialist platform, Berman asked if she was surprised by the polling results.
Hallquist explained that she doesn't like labels because they're used to "separate people" and explained that in her opinion; those policies aren't confined to a political party but are part of being a "civilized society."
"I look at the platform of a living wage and health care for all, that's called civilized society," the Democratic gubernatorial candidate told Berman. "I don't even know how that became socialism or Republican or Democrat. Let's be a civilized society."
Berman pushed Hallquist on the issue and asked if she supports capitalism, to which Hallquist paused before deflecting to the issue of how America measures its economic success.
"Obviously, the long history of measuring ourselves by increasing of gross domestic product is a flawed measure because that just encourages consumption, and we can see what consumption is doing to our world," Hallquist said.
Berman acknowledged that Hallquist doesn't like labels, but noted that the poll asked people to choose between socialism and capitalism. If forced to choose between capitalism and socialism, Berman explained that it sounds like Hallquist views the ideas of socialism more favorably than the ideas of capitalism.
"Well, yes, and I'm not sure I even know what socialism is so I just don't have the background to answer that question," Hallquist responded.
On Tuesday night, Hallquist made history when she won the Democratic primary in Vermont, making her the first openly transgender major-party candidate for governor. During the interview with Berman, she explained that the "historic significance" of the win is starting to sink in.
"I'm definitely proud and honored to be making history for the nation," she told Berman and added that the fact that she is a woman who is transgender isn't why she entered the race.
Hallquist pointed to President Donald Trump's win in 2016 as to the primary reason she decided to run for governor and called her primary win a "reaction" to his presidential victory.
If elected, Hallquist hopes to lay the groundwork for a universal health care system, raise the minimum wage to $15 an hour, connect every home and business in Vermont with fiber optic cable, and invest in opportunities for tuition-free public college, according to her campaign site. Hallquist's victory garnered praise from many people, including Vermont Senator Bernie Sanders, who tweeted his congratulations.