The government of Gibraltar has cancelled official Christmas celebrations despite having high vaccine uptake and a low number of coronavirus cases.
The territory is currently rolling out its booster shot programme and has reiterated it advises against any large informal social gatherings during this time. The Gibraltar Government issued new advice ahead of the Christmas festive period.
The British-owned territory has called on residents to limit their indoor mixing and take into consideration guests' vaccination status before hosting events.
Government officials have said citizens should "exercise their own judgment" on holding Christmas events, however it has "strongly advised against" this.
According to the Reuters coronavirus tracker, Gibraltar has administered at least 94,469 doses of the COVID vaccines so far. Assuming every person needs 2 doses, that's enough to have vaccinated about 140.2 percent of the British territory's population.
Our World in Data has indicated that Gibraltar is the most vaccinated part of the world with the percentage of the population being fully vaccinated greater than 99 percent.
Gibraltar has seen a slight increase in cases, and the 7-day average of reported infections was 66 on November 18. This is equivalent to 52 percent of its peak in January, according to Reuters.
This translates to 1,379 infections per 100,000 people reported in the last 7 days. Overall there have been 6,721 infections and 98 coronavirus-related deaths in the territory.
The Government said in a statement on Friday: "Given the exponential rise in the number of cases, the Government for example intends to cancel a number of its own functions including official Christmas parties, official receptions and similar gatherings.
"The public, at this stage, are ultimately called upon to exercise their own judgement in this respect bearing in mind the current advice given.
"It will also become necessary at this point to make sure that the use of official premises is carefully scrutinised and where necessary events are postponed to a later date."
The Rock has a population of an estimated 33,000 and has maintained a high vaccine rate. During the last week reported, Gibraltar averaged about 284 doses administered each day.
With this in mind, if this rate continues, it would take a further 24 days to administer enough doses for another 10 percent of the population.
In its statement, the government outlined where it believes some of the causes of the increase in cases have occurred.
They added: "It is important, in the above context, to limit mixing as much as possible. Public Health Gibraltar has identified that since 2nd October, a number of organised events have had adult positive cases associated with them.
"In addition to this, there have been separate community outbreaks related to different faith gatherings. This week it is also clear from the data that there has been a great increase of transmission in the workplace."
The statement ended by highlighting the importance of maintaining normality in Gibraltar while still following the guidance.
It read: "In order to maintain the current state of relative normality in Gibraltar it is vital that the public follow the guidance of the Director of Public Health and take every reasonable precaution to reduce transmission of the virus and keep themselves and their loved ones safe."
The health guidance remains to meet in outdoor spaces where possible and when not indoors a window should be open.
It is also says to wear a mask where it is required, this includes areas like shops, supermarkets, public transport, medical centres, indoor funerals and at the Gibraltar International Airport.
Newsweek has contacted the Gibraltar Government for further comment.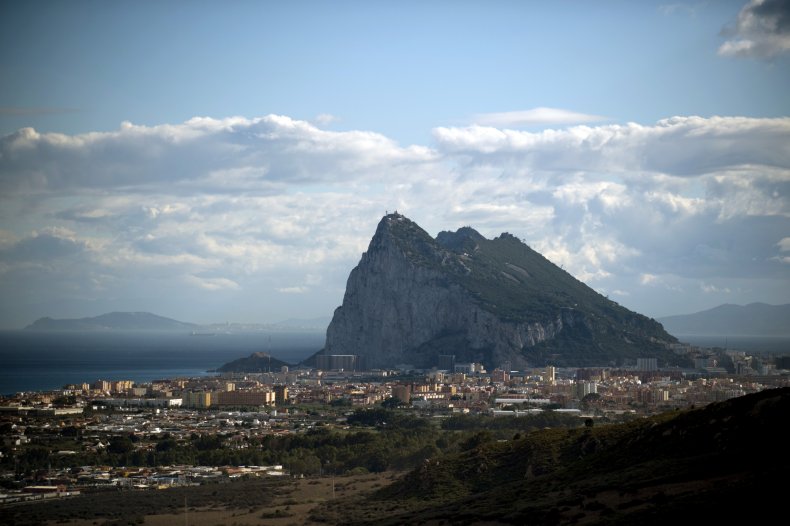 In comparison, White House chief medical adviser Dr. Anthony Fauci offered more optimistic news as Americans head into the holiday period.
In an interview on Monday hosted by the Bipartisan Policy Center, he said: "If you get vaccinated and your family's vaccinated, you can feel good about enjoying a typical Thanksgiving, Christmas with your family and close friends."
He added that cases are still too high and Americans should wear masks around groups of people while indoors.
He also said: "When you're with your family at home, goodness, enjoy it with your parents, your children, your grandparents. There's no reason not to do that."
According to Johns Hopkins Coronavirus data, the U.S. has administered a total of over 442.5 million vaccine doses. In addition to this, over the last 28 days, over 29 million vaccines have been administered.
According to Reuters, the 7-day average of reported coronavirus cases in the U.S. was 89,790 on November 18.