Trump Didn't Totally Ruin Christmas In Nazareth, City of Jesus' Birth, Mayor Says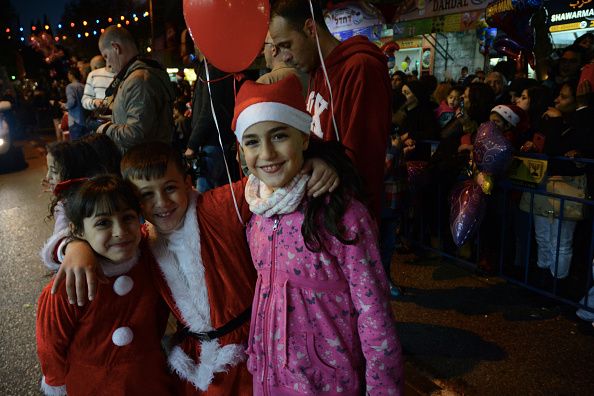 Christmas celebrations are still happening in Nazareth, believed to be the hometown of Jesus Christ, even though President Donald Trump's decision to recognize Jerusalem as the capital of Israel angered the mayor this week.
Festivities in the mostly-Muslim town in Israel will go on mostly as planned, contrary to what mayor Ali Salam said in a press conference on Thursday. Trump's Jerusalem announcement offended the mayor, who said he thought it was most appropriate to simply cancel all of the scheduled celebrations.
"I don't know why people thought that there would be cuts to the celebrations," Salam told Reuters on Saturday. "Everything, except for three singers who will not be coming, will be held as normal. We have already welcomed 60,000 people to the city today."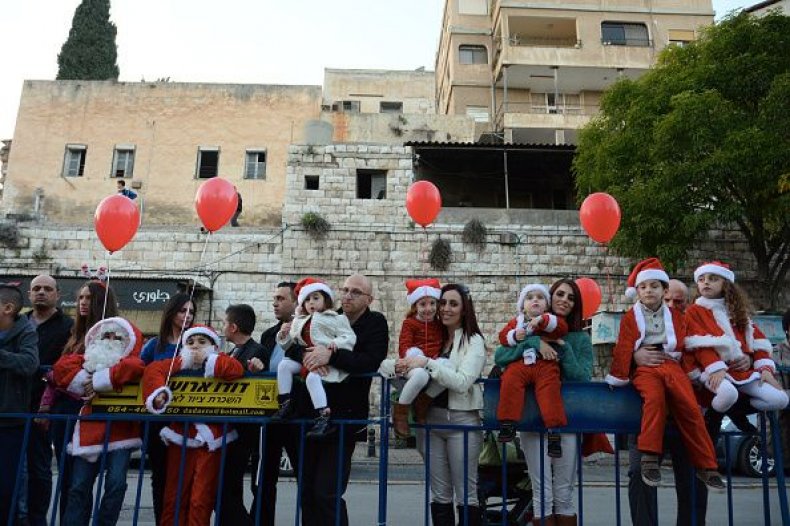 Nazareth, a town that hosts major celebrations each year that draws pilgrims from over the world, will still be holding their Christmas market and parade, despite the previous statement.
"Our identity and faith aren't up for debate," said Salam on Thursday. "The decision [by Trump about Jerusalem] has taken away the joy of the holiday, and we will thus cancel the festivities this year."
Salam did not specify why some singers had canceled their performances, but instead made it sound like the celebrations, which are a major source of income for the town, would continue as normal.
Nazareth is the largest Arab town in Israel, with a population of 76,000 Muslims and Christians. It's one of the Holy Land's most important sites for Christmas festivities, each year, drawing tens of thousands of visitors.
But tensions in the region bubbled over when Trump announced Jerusalem as the recognized capital of Israel. World leaders criticized the decision, and people protested across the Middle East, resulting in multiple deaths. ISIS threatened war on U.S. soil in response to the decision, and a group of Muslim leaders in 57 countries denounced Trump's move.
Nazareth's mayor is certainly no fan of Trump's, either. He's called him "wretched" and said he had "stabbed" Palestinians in the back. But it appears for now, even Trump's Jerusalem decision can't end the festivities in Nazareth, where Christians believe the angel Gabriel told the Virgin Mary, the mother of Jesus, that she would give birth to the son of God.
The procession and lighting of the tree are still scheduled, according to the mayor. In Bethlehem, on the other hand, all of the Christmas lights in the city were shut off on Wednesday to protest Trump's announcement.