All the Movies Coming to Theaters This Christmas – From 'The Matrix 4' to 'Sing 2'
Movie theaters may have been hit by the dual waves of Omicron and Spider-Man sucking up all the theatrical box office, but neither is going to stop new films coming out.
A number of studios have baulked at the idea of putting up their biggest movies up against the juggernaut that is No Way Home, but there are still some big movies coming to theaters this Christmas for all the family.
Seen Spider-Man and want more nostalgia from the blockbusters of the early 2000s? Then The Matrix Resurrections is for you. Have kids that are too young for superheroes? The singing animals of Sing are back for a sequel. More of an arthouse person? Then Pedro Almodovar has a new movie out.
Here is everything coming to movie theaters from December 22 until Christmas Day itself.
Every film coming to cinemas this Christmas
The King's Man - December 22
The much-delayed prequel to the two Kingsmen movies, which tells the story of the early years of the independent British spy agency before World War I. Ralph Fiennes stars alongside newcomer Harris Dickinson. Rhys Ifans, meanwhile, plays the "mad monk" Rasputin after (very briefly) starring in No Way Home.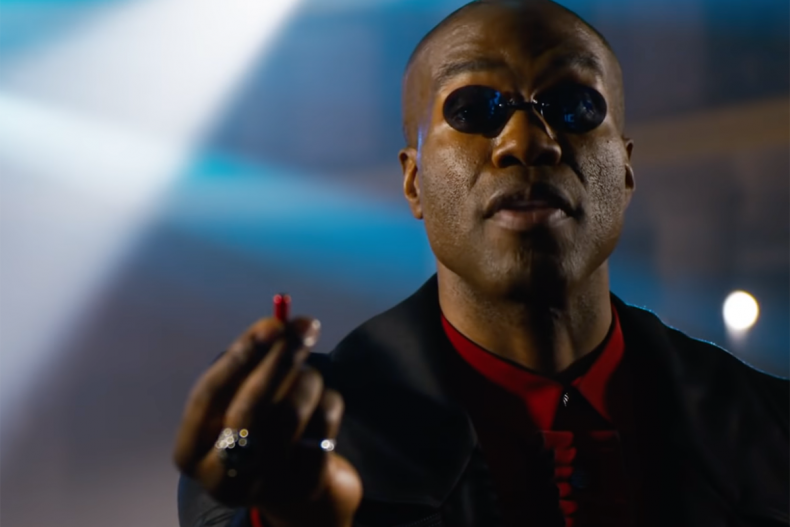 The Matrix Resurrections - December 22
Keanu Reeves and Carrie-Ann Moss plug back into the Matrix, 15 years after the third film. Neo and Trinity may be back, but Candyman's Yahya Abdul-Mateen II is taking over as a character widely speculated to be a young Morpheus. The plot is under wraps, but Reeves has been sharing details of the many times he had to jump off buildings while on the chat show circuit.
Sing 2 - December 22
Everyone's favorite animated anthropomorphised animal jukebox musical is back for a second outing. This time, U2 singer Bono joins the cast as a legendary rock star (who is also a lion) who the gang is trying to persuade to give one last gig. Among the songs the animals will be singing are numerous U2 songs as well as the hits of Prince, Aretha Franklin and Ariana Grande.
The Tender Bar - December 22
George Clooney's directorial efforts have been a mixed bag since he won acclaim for his first movie Good Night and Good Luck. This year, he follows up Netflix movie Midnight Sky with The Tender Bar, in which Ben Affleck plays a wise bartender who befriends a lost young man. The film streams on Amazon Prime Video from January 7.
Parallel Mothers - December 24
After a brief foray into English language movies with the Tilda Swinton-starring short The Human Voice, Pedro Almodovar is back on more familiar ground with Parallel Mothers. The film sees him collaborate with Penelope Cruz for the seven time, with the Oscar winner this time playing one of two mothers who give birth on the same day – with tragic consequences.
American Underdog - December 25
Shazam star Zachary Levi plays NFL quarterback Kurt Warner, and charts his path as he goes from an undrafted player to a Super Bowl winner, and NFL MVP, and a Hall of Famer. Anna Paquin and Dennis Quaid co-star.
A Journal for Jordan - December 25
Denzel Washington returns to the director's chair for the follow up to his Oscar-winning film Fences. Michael B Jordan stars as First Sergeant Charles Monroe King, who keeps a journal of advice for his infant son while serving in Iraq and then falls in love with senior New York Times editor Dana Canedy (Chanté Adams).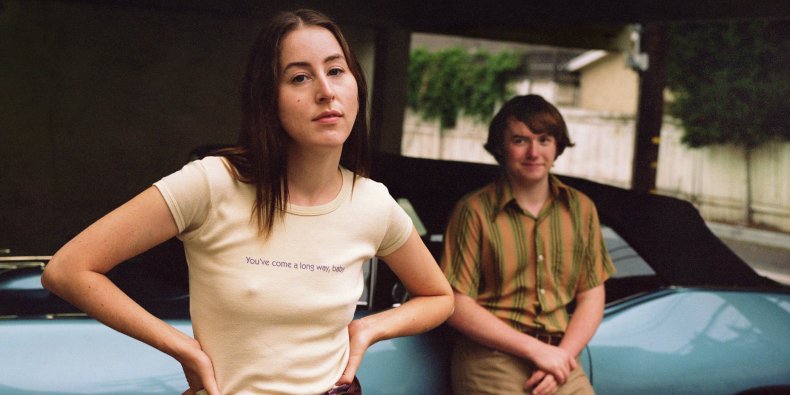 Licorice Pizza - Decembe 25
After generating controversy while on limited release, the rest of America will be able to decide what they think about Paul Thomas Anderson's latest movie when it expands at Christmas. In the film, PTA follows up masterpieces like Boogie Nights and Punch Drunk Love with a love story-of-sorts set in Los Angeles in the 1970s.
The Tragedy of Macbeth - December 25
Denzel Washington takes on himself at the Christmas box office. As well as directing A Journal for Jordan, the Oscar winner stars in a Shakesperean adaptation from Joel Coen, the co-director of iconic films like No Country For Old Men and Fargo now out on his own. The visually striking film co-stars Frances McDormand and comes to Apple TV+ on January 9.