Mom Spits in Christmas Elf's Face When Told Her Child Couldn't See Santa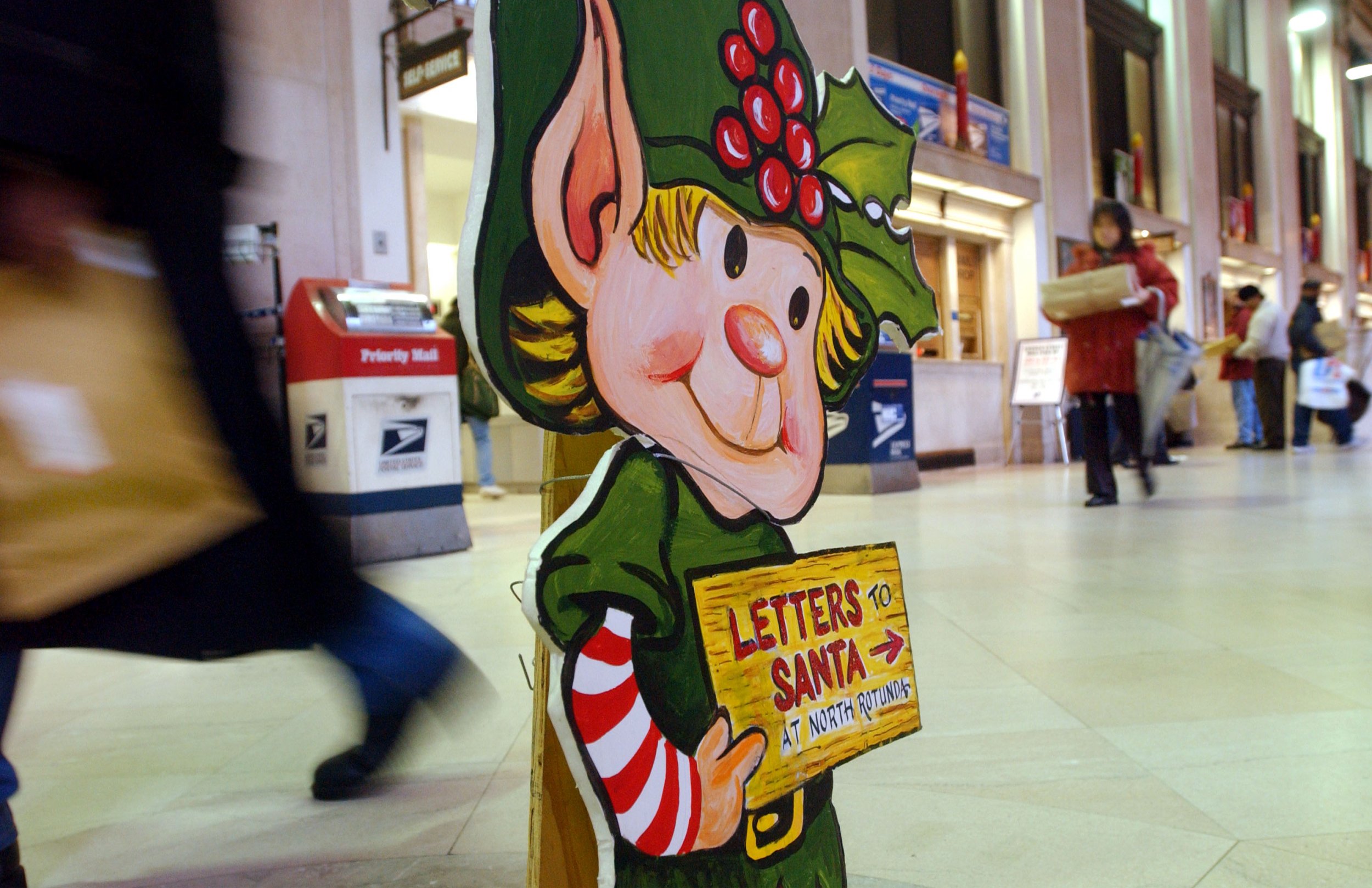 An irate mother has been accused of lacking Christmas spirit after she allegedly spat in the face of an elf because her child could not visit Santa in his grotto.
The mother is alleged to have lost her temper after being told she needed to book a place at the Castlegate Shopping Centre in Stockton, U.K.
Read more: Florida man goes to Christmas festival with giant sign, screams 'Santa isn't real' for hours
Security staff at the shopping mall had to step in the break up the altercation on the afternoon of December 8.
The incident occurred during the mall's autism-friendly hour, in which lights and music are turned down and slots at the grotto must be booked in advance.
"The elves and staff at the grotto go to great effort to make sure that families have a wonderful experience when they are visiting Santa," said Inspector Mark Doherty from Stockton Neighbourhood Team said, via Teesside Live.
"It's absolutely abhorrent that anyone would spit in the face of one of the elves.
"We've recorded it as a crime and will be working alongside the Castlegate Shopping Centre to identify the woman. Anyone who knows the woman responsible or saw the incident should contact us."
Karen Eve, manager of the Castlegate Shopping Centre, said that the assault against the elf "doesn't scream Christmas spirit at all."
"It was a really awful situation," Eve told the BBC.
"The elves have dusted themselves down and they're absolutely fine. Most people have been appalled by what has happened."
The Castlegate Shopping Centre announced earlier this year that between 3 p.m. and 4 p.m. they would implement an autism hour for its Santa grotto. As well as having no lights, music or loud noises, the booking system ensures children would not have to queue for their turn to see Santa.
"Taking on their wants and needs we have decided to launch an autism-friendly Santa's grotto and will roll out more next year including dedicated weekly hours, better toilet and changing facilities alongside fun activities for children for when they visit Castlegate," Eve told Teesside Live.
Pauline Wright, Daisy Chain training manager, added: "Many children with autism and their siblings miss out on activities that other families take for granted, like visiting Santa's grotto, because the experience can be overwhelming and stressful.
"Offering a regular hour of bookable slots where there is no need to queue, trained staff who understand autism and advance booking that gives information on any special or particular needs will make it accessible for children and families affected by autism which is absolutely fantastic."