Is Christmas Eve 2018 A Holiday? Trump Grants Federal Holiday Ahead Of Government Shutdown
Christmas Eve 2018 is a federal holiday, as signed officially by President Donald Trump on December 18. In the past Christmas Eve has not been a federal holiday, meaning federal workers were required to work the day before Christmas. This year, however, government employees will have the day off, The Washington Post reported on Tuesday.
In the past, Christmas Eve has been granted as a temporary federal holiday by George W. Bush and Barack Obama when the day fell on a weekend-buffering day, like a Monday or Friday, according to The Washington Post. Christmas Eve this year also falls on a Monday.
Despite Trump's decision, some employees, who work in national security and other critical positions, may be required to work throughout the holidays, the official order explained. The order only applies to 2018, according to Trump's terminology. Christmas Eve 2018 is specified as a federal holiday, though future years are not accounted for in the language.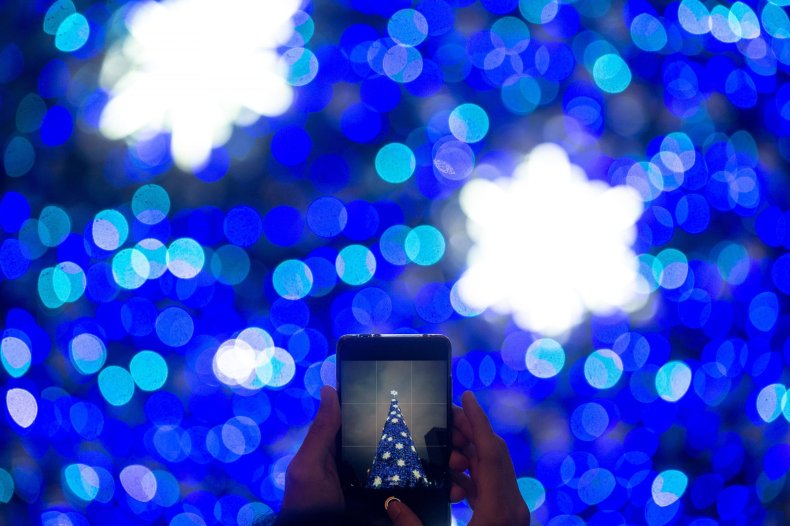 Christmas Eve, which falls on December 24 each year, is considered a public holiday in many areas of the U.S., which means schools and local businesses are typically closed. Employees not employed by the federal government may be expected to work, as the status of the day is decided by individual employers. Christian institutions are likely to provide the day off.
Specific U.S. states, Kentucky, Michigan, North Carolina, Oklahoma, South Carolina, Texas, and Wisconsin, observe Christmas Eve as a statewide public holiday. Others, Kansas, North Dakota, and Virginia, classify the day as a partial work day, according to Time and Date.
Trump's federal order came just before the U.S. government entered a partial shutdown, which could last until 2019, according to White House budget director Mick Mulvaney. Mulvaney spoke on the shutdown Sunday on Fox News.
The shutdown began when Democrats and Republicans were unable to reach an agreement on funding Trump's proposed border wall. His proposed budget was $5 billion for border security. On Saturday, the budget dropped to $2.5 billion, $400 million of which would fund "immigration priorities," according to Mulvaney.