Christmas Eve Recipes: What Is the Feast of the Seven Fishes?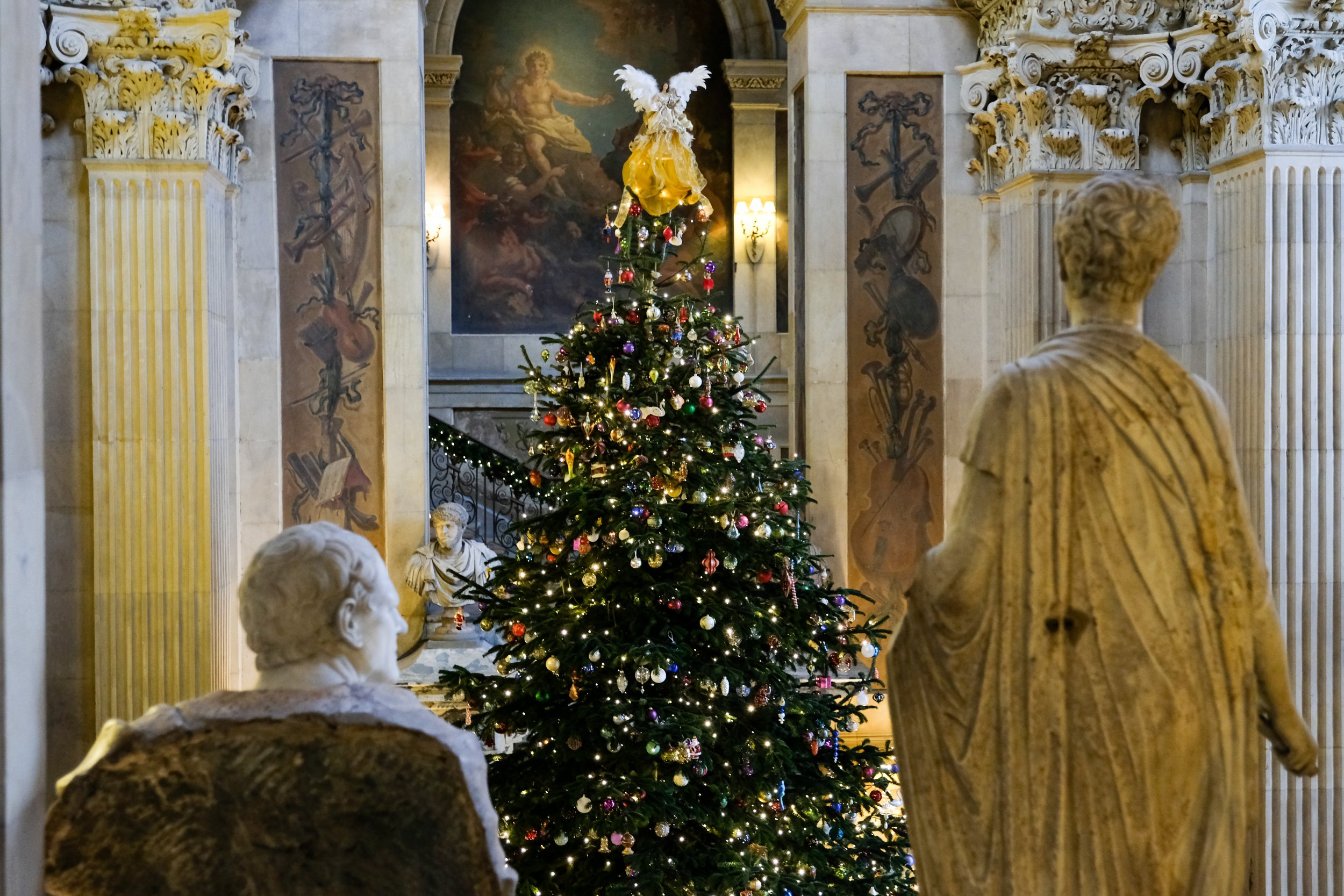 Every family has their own Christmas traditions, and for some, that includes the Feast of the Seven Fishes.
The Feast of the Seven Fishes is a Christmas tradition for some Italian-Americans; Eataly claimed its origins are in the Roman Catholic Church's abstinence from eating meat and dairy products on the eve of certain holidays. As for the number seven, Eataly offered several possibilities for why it was chosen, including the seven sacraments, seven days of creation and the seven deadly sins.
A tradition with roots in southern Italy, the Feast of the Seven Fishes didn't emerge as a major Christmas Eve tradition in the United States until the early 1900s, according to Eataly. In an effort to feel more connected to Italy and preserve their traditions, Italian-Americans spent Christmas Eve feasting on a seven-course fish dinner also known as festa dei sette pesci or "the vigil."
Some families opt for more than seven courses, while others choose to keep the meal to three. Popular course numbers include nine, for the Holy Trinity multiplied by three; and 13, for the 12 apostles and Jesus Christ, according to NJ.com.
The menu at one Feast of the Seven Fishes might not be the same at another home's festivities.
Bon Appétit
Carla Lalli Music, food director at Bon Appétit,said that once a menu is decided on and relatives know what to expect, it'll be hard to change it without the chef having a revolution on his or her hands. With the help of Lauren Fougere, sous-chef at New York City's Hearth, Bon Appétit created a suggested list of courses to impress guests. It's technically five fish dishes, one palette cleanser and one dessert dish.
First course: A snack-sized dish such as whipped bacalao, salt cod, salmon rillete or a smoked trout lemon dip with toasted bread.
Second course: Keeping it lighter as there are many more courses to come, consider a seafood salad such as grilled squid with greens and a lemon dressing.
Third course: Time to start packing on the plates. For a heartier course, include center-cut fillets of cod, salmon or bass.
Fourth course: Continuing down the path of no return toward a food coma, it's time for seafood pasta.
Fifth course: When it comes to seafood stew, Bon Appétit encouraged chefs to develop their own versions, adding that clams and mussels make good additions.
Sixth course: To rid a guest's palette of the tastes of fish before dessert, try a sorbet or a limoncello gelato.
Seventh course: The seventh course on Bon Appétit'smenu was dessert, which consisted of cookies, cannolis, or something light.
Saveur
Saveur'smenu, inspired by Greg Ferro's book The Feast of the Seven Fishes, consisted of eight fish courses but only seven fishes.
First course: Baccala salad is a staple of many seven fish dinners and characterized by salted cod.
Second course: For the second course, Saveur recommended pasta con le sarde, which translates to sardine pasta. A Sicilian dish, it's often laced with golden raisins and fennel.
Third course: Moving right along the carbohydrate train, for the third course, pasta is swapped for potatoes, and sardines are pushed out to make room for calamari. Potatoes, peas and calamari come together with whole peeled tomatoes in a juice to create a bit of a stew-like dish.
Fourth course: In keeping with the calamari theme, the fourth course on Saveur'smenu was calamari stuffed with pecorino Romano and breadcrumbs and served in a tomato sauce.
Fifth course: Coming out of the kitchen for the fifth course will be sautéed sole with olives.
Sixth course: For those at the table who have not bowed out gracefully from the feast, appearing on the table will be whole roasted branzino with fennel and onions.
Seventh course: At this point in the meal, guests will be glad they wore pants with a bit of give in the waist. Known for Italy's pasta dishes, lobster Fra Diavolo is a spicy seafood pasta dish.
Eighth course: Last but certainly not least on Saveur'smenu is another pasta known as shrimp scampi.
Rachel Ray
With ancestors from Italy on her mother's side, chef Rachel Ray compiled a menu for the Feast of the Seven Fishes made of seven fish courses and one dessert course.
First course: For the first course, Ray recommended a Venetian soup made with shrimp, mussels, squid and cod.
Second course: With six more courses to go, seafood salad is on Ray's menu as the second course. There are many variations on seafood salad, but this one is made from shrimp and squid.
Third course: For an appetizer-sized course, try making cucumber rounds with beet cream and smoked salmon.
Fourth course: Getting into the pasta portion of the evening is tuna puttanesca and penne.
Fifth course: Rounding out the fifth course is baked shrimp and feta, a relatively simple dish featuring shrimp in a tomato sauce.
Sixth course: Guests that are still forging ahead will find saffron scallops before them. A rich protein, it's probably for the best that most people can't eat too many in one sitting.
Seventh course: The final stretch of the fish portion of the evening consists of flounder with ratatouille.
Eighth course: As guests round the final bend of the marathon that is the Feast of the Seven Fishes, they'll be greeted at the finish line with Italian cheesecake.