Restaurants Open On Christmas Eve 2017: McDonald's, Chipotle, Starbucks And More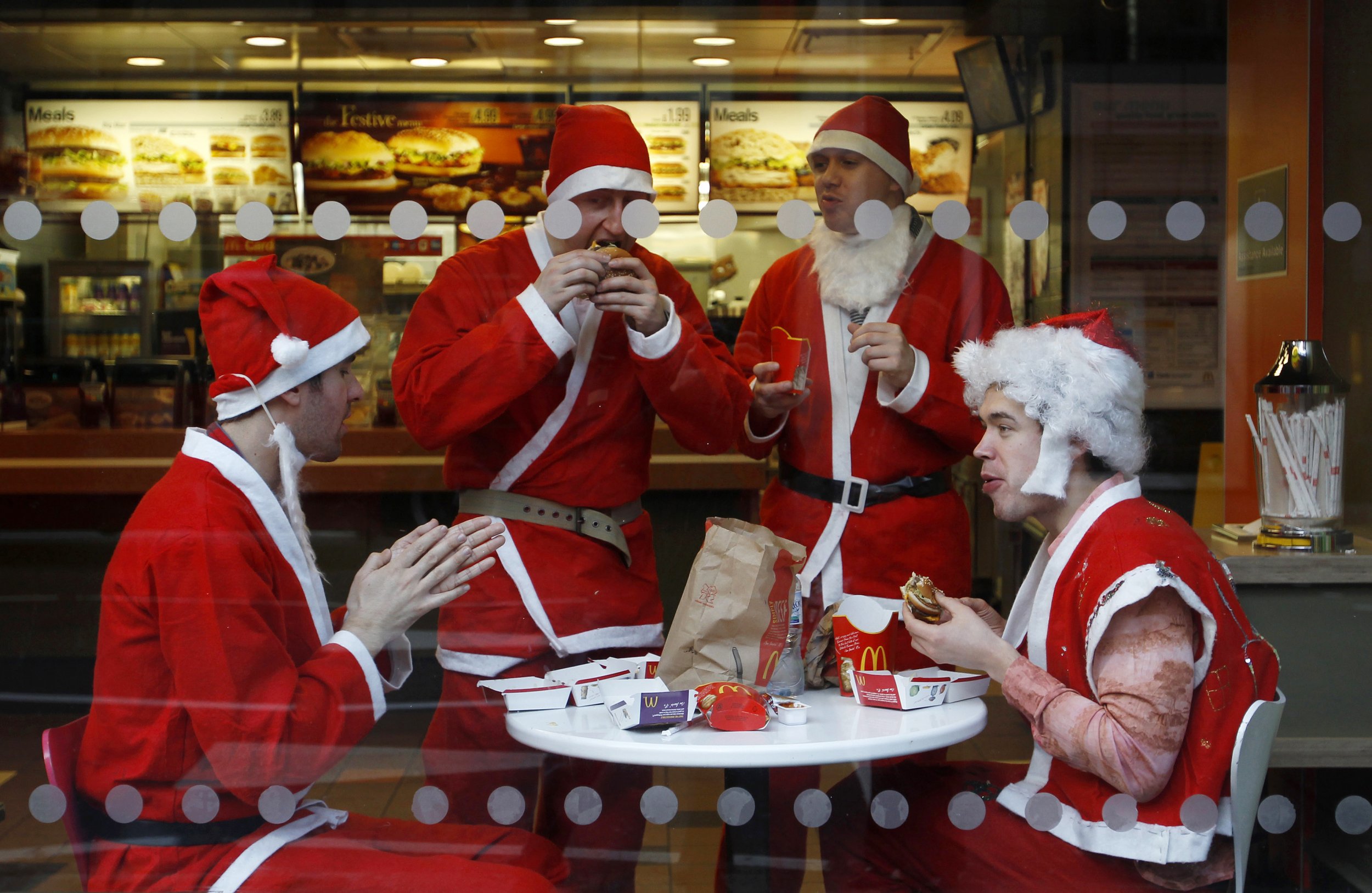 A nice home-cooked meal on Christmas Eve is always a treat. But then again, so is a burrito from Chipotle. Whether you don't celebrate the holiday, your plans fell through or you just straight up love McDonald's, we've got you covered. Because Christmas is all about eating whatever it is you love with whoever it is you love. Here are the restaurants that will be open on Christmas Eve.
Please heed our warning and be sure to call ahead as some individual location hours will vary.
Also: This list focuses on national chains but don't forget, your local Chinese or Indian food restaurant is also likely open and delicious!
Romano's Macaroni Grill : Open from 10am to 10pm
Ruth's Chris Steakhouse : Open from 2pm to 9pm
Boston Market : Open from 11am to 7pm
Baker's Square : Open 24 hours, as per usual
Cheeseburger in Paradise : Open 11am to 10pm
Denny's : Open 24 Hours, as per usual
Fogo de Chao : Open from 11 am to 9:30 pm, with dinner pricing all day. A special holiday menu will also be available
Benihana : Open from 12pm to 11pm, reservations are strongly recommended.
Bob Evans : Open from 6am to 7pm
Applebee's : Open from 11am to 8pm
Chevy's : Open from 11am to 8pm
McDonald's : Standard operating hours
Chipotle : Open from 11am to 4pm
Starbucks : Open 7am to 5pm
Waffle House : Open 24 Hours, as per usual
Buca di Beppo Italian Restaurants : Open 12pm to 8pm
Burger King : Standard operating hours
Shake Shack : Open 11am to 5pm, though some locations will stay open later
In n Out : Open 10:30am to 11pm
IHOP : Open 24 Hours, as per usual
Hooters : Open 12pm to 11pm
Olive Garden : Open 11am to 8pm
Pizza Hut : Open 11am to 8pm
Dominos : Open 11am to 10pm
Steak n Shake : Open 24 Hours, as per usual
Legal Sea Foods : 11am to 9pm