Christmas Eve Store Hours: What Time Do Walmart, Target, Dollar Store, Macy's Close?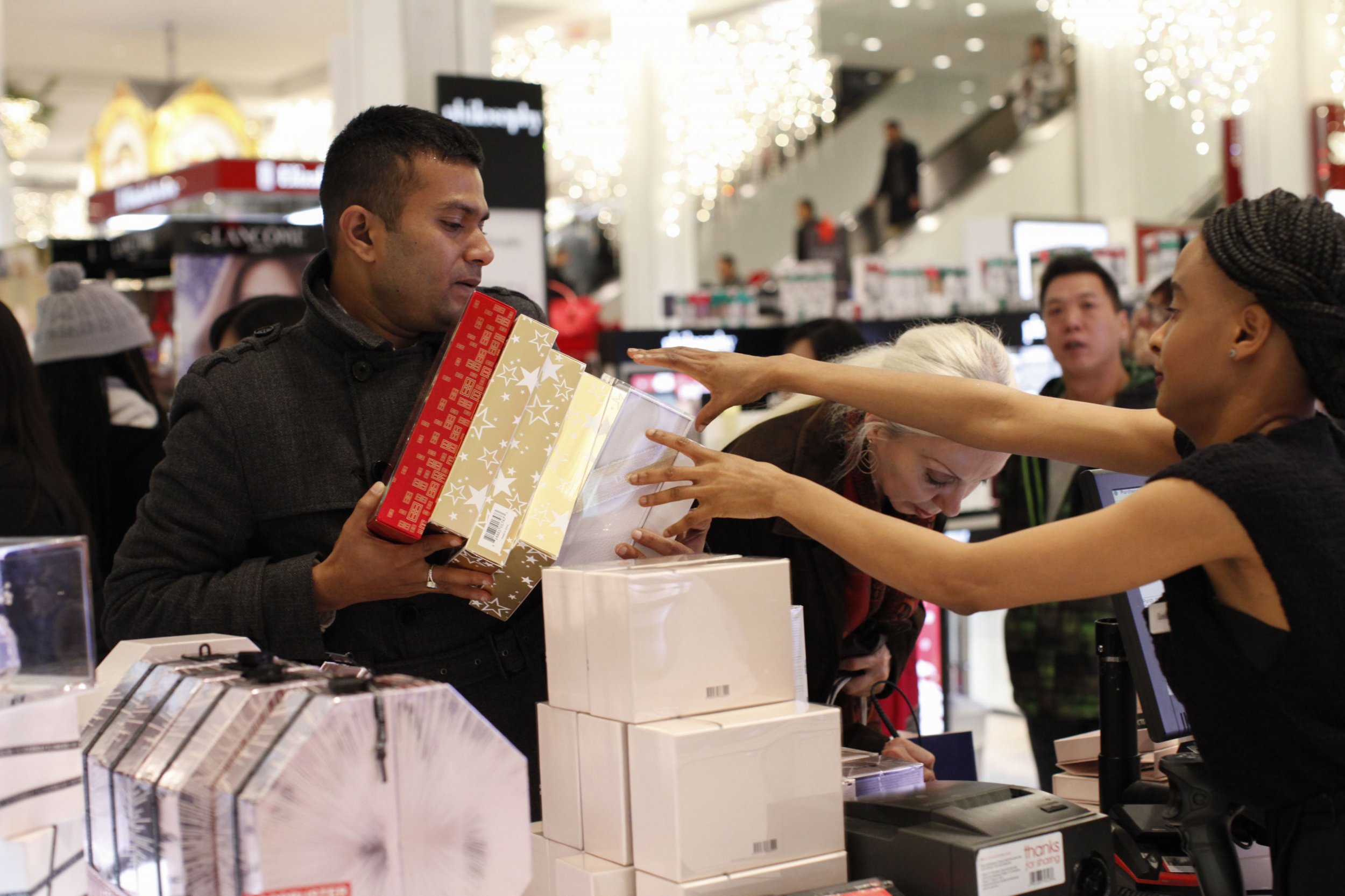 With Christmas morning rapidly approaching, last-minute shoppers hurry out to stores to finish off wish lists for family and friends and pick up those final decorations. In preparation for the holiday season, several stores offered extended hours to help shoppers with their to-buy lists.
From gifts to decorations and even snacks to bring as an appreciation present for the host of the party, many stores are closed on Christmas so picking up last-minute necessities will require some planning. However, if there's that one final item that just popped into your mind as the clock inches toward Christmas morning, Walmart, Target, Macy's, Kohl's and the Dollar Tree have you covered.
Walmart Christmas Eve Hours
Shoppers frantically searching for the perfect present or decoration should head to Walmart relatively early in the day because stores close at 6:00 p.m. local time on Christmas Eve. The store will also be closed on Christmas.
Christmas Eve Target Closing Time
While Target chose to close all of its stores on Christmas day so employees could spend the holiday with their families, they've implemented longer hours for Christmas Eve.
On Christmas Eve, all Target stores will open at 7:00 a.m. local time and close at 10:00 p.m. or 11:00 p.m. local time. Given that the stores have varying closing times, it's best to check local store hours before calling it too close and finding the doors locked.
Macy's Christmas Eve Store Hours
Macy's stores nationwide will be opening early on Christmas Eve for those shoppers who need to get their final items before work or their holiday travel. Most stores will open their doors on Christmas Eve at 7:00 a.m. local time and close at 6:00 p.m. local time. The store will then be closed on Christmas and reopen on December 26.
Christmas Eve Hours for Dollar Tree
For inexpensive, last-minute items, the Dollar Tree is a great go-to. The store will be closed on Christmas day, but in anticipation of Santa's arrival, will be open until 7:00 p.m. local time on Christmas Eve. Stores will also open at 7:00 a.m. local time for the early morning shoppers. As its name suggests, most items at the Dollar Tree are sold for only one dollar or less, not including tax.
Kohl's Closing Time on Christmas Eve
Leading up to the big day, Kohl's is once again remaining open all day and all night in the final days before Christmas. Back by "popular demand," as the store put it, Kohl's stores will be open for 24 hours a day from 7:00 a.m. local time through December 24 at 6:00 p.m. local time.