Congress may not come to mind when you think of the Christmas spirit, but in 1947 things were different. Right before Christmas that year, Congress passed legislation that provided food aid to Austria, Italy and France. These three nations were reeling from a severe drought that struck Europe that summer, causing food shortages.
The interim, or stopgap, aid bill passed by Congress would send food and also hope to Europe. As Secretary of State George Marshall told Congress, it was vital to "provide the supplies necessary to permit the people of these three countries to continue to eat, to work and to survive the winter."
These hunger-stricken countries received the best Christmas present they could get: food. The American people also sent their own food supplies to Europe's hungry through the Friendship Train. By Christmas that year, food supplies were beginning to arrive in Europe to feed the hungry and create a new sense of optimism. Europeans realized they had not been forgotten and there was help forthcoming.
The hunger fighting actions of Christmas 1947 made it possible for the great Marshall Plan of 1948 to ultimately succeed in rebuilding Europe. For as Marshall himself said, "Food is the very basis of all reconstruction."
In 1947, Newsweek quoted a British politician calling Secretary Marshall "the most wonderful Santa Claus the world has ever seen." Furthermore, the Marshall Plan to rebuild Europe was labeled "history's Greatest Christmas box." Now Marshall did not wear a red suit with a white beard, but his plan for Europe's recovery was the closest thing to Santa Claus making foreign policy.
This Christmas, Congress has another historic opportunity to give a wonderful gift to nations suffering from hunger. The House and Senate should pass the Global Malnutrition Prevention and Treatment Act. With famine threatening 43 countries currently, it's urgent this bill be passed to help step up the fight against deadly child malnutrition.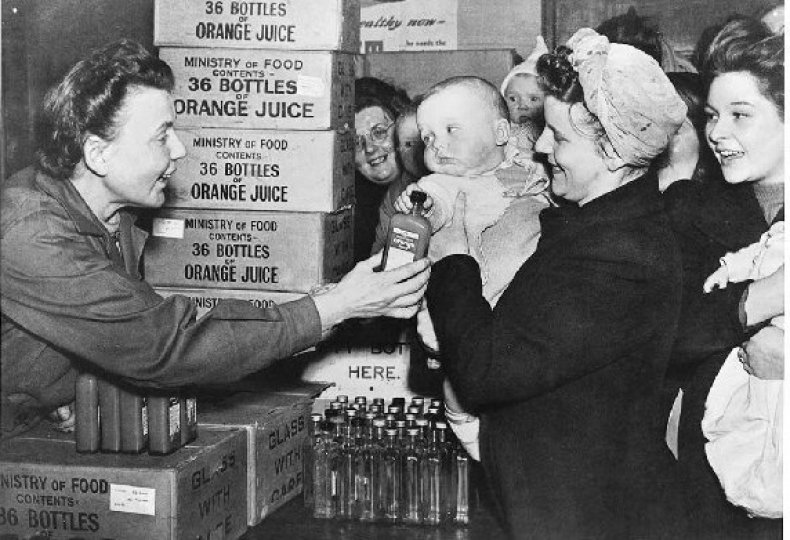 A letter signed by the leaders of numerous humanitarian organizations said the act "gives USAID the tools it needs to deploy targeted, evidence-based solutions to prevent and treat malnutrition around the world and to improve the futures of at-risk children and their families."
The reality is millions of children are in danger of starvation right now in war-torn Yemen, Ethiopia, Afghanistan, South Sudan and many other countries on the brink of famine.
Infants are so vulnerable to malnutrition's impact that they suffer lasting physical or mental damage, and even death. If the world paid greater attention, infants could be saved from starvation.
That's why it's imperative Congress should pass the Global Malnutrition Prevention and Treatment Act and boost funding to feed children at risk of famine.
There is bipartisan support for this bill. There should be no reason for delay. Congress should pass it like they did the food aid bill right before Christmas of 1947.
Perhaps as inspiration, Congress should look toward Rhode Island resident Navyn Salem, who is in Sierra Leone this month. Salem, the director of the nonprofit Edesia Nutrition, is feeding severely malnourished children life-saving Plumpy'Nut. This enriched peanut paste and other nutritious foods can save many children from deadly malnutrition.
What is also needed is the public support for food aid that fights child malnutrition. In today's world with fast moving news cycles, the issue of world hunger often gets overlooked. As a result, Congress drags its feet on important legislation.
Passing this act will save lives. If we can stop deadly malnutrition around the world, we can pave the way for a better and bright future for every nation. In the Christmas spirit, Congress should take action to pass the Global Malnutrition Prevention and Treatment Act (H.R. 4693 and S. 2956).
William Lambers is an author who partnered with the U.N. World Food Program on the book Ending World Hunger. His writings have been published by The New York Times, History News Network, Newsweek and many other outlets.
The views expressed in this article are the writer's own.