Christmas is an Inspiring, Pro-Life Reflection on Fatherhood | Opinion
The Christmas season is almost upon us. For many Americans, Christmas is a time to enjoy family, share meals and exchange gifts. But behind all of the gift giving, egg nog and Christmas songs lies a peerless story with an incredible pro-life meaning.
On Christmas Day, Christians celebrate Jesus entering this world. It's incredible when you think about it. Jesus didn't become incarnate as a man or child; he came to earth as an unexpected pregnancy and a vulnerable, pre-born life!
In many ways, Mary and Joseph were an ordinary couple. They were pious Jews who followed the law. They were engaged to be married and were prepared to walk the way of custom and normalcy. But the angel Gabriel's announcement that the virgin Mary would conceive a child changed all of that. When they took on responsibility for the baby growing in Mary's womb, they became extraordinary pro-life witnesses.
I know Mary, as the mother of Jesus, rightfully takes center stage in most Christmas reflections. But as a father of seven children myself, I gravitate to the powerful example of pro-life fatherhood that Joseph gives. Joseph's side of the story speaks to who and what fathers should be for their children.
Joseph was a man of good reputation and sound social standing. Yet here he was with a fiancée who was pregnant! By law and by custom, Joseph could have had Mary stoned. Her pregnancy was a sign of deceit, perhaps even of adultery. Polite society would have expected Joseph to refuse Mary as a wife and reject her baby.
And Joseph was tempted to do just that. The Bible relates how he planned to end his engagement to Mary secretly and without much fuss (Mt. 1:19). At the very least, he didn't want to get her into more trouble than she was already in.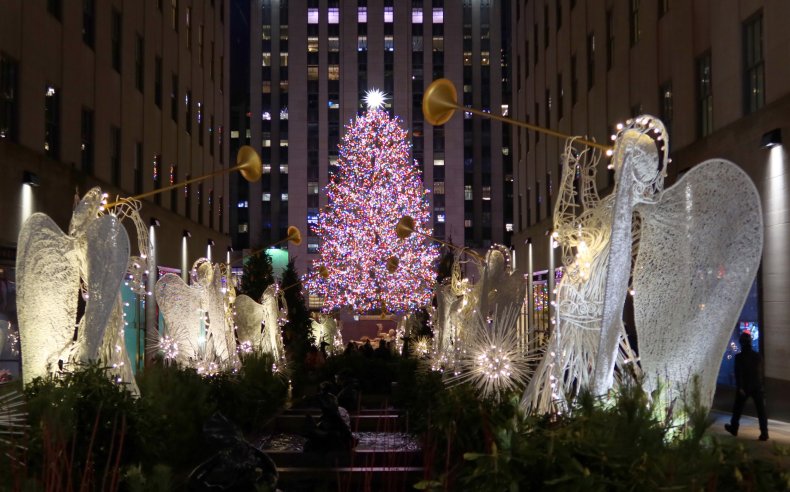 But God had other plans, and Joseph was called to take a different course. He was visited by an angel who said, "Joseph, son of David, do not be afraid to take Mary home as your wife, because what is conceived in her is from the Holy Spirit" (Mt. 1:20, NIV). Joseph now knew he had a responsibility to Mary. As strange, perplexing and potentially scandalous as it may have been, Joseph accepted the responsibility of fatherhood.
That responsibility demanded great sacrifices from him. He had to give up on the respect and reputation he had earned. He had to commit to protecting, stewarding and caring for a child who wasn't his and wasn't going to take his name, as would have been customary. He had to deny himself the pleasure and comfort of the normal marriage he had expected. And he had to have the courage to stand up for his wife against every custom and expectation, welcome this new child with open arms and faithfully raise the family God had given him.
Joseph made all of these sacrifices without complaint or bitterness. He treated Jesus as his own biological son, teaching him how to be a carpenter and instructing him in everything he needed to know about the world. He fought to protect Jesus from Herod's murderous campaign and strove to provide for his family in every way, no matter the cost.
In all of this, Joseph demonstrated everything that a father can be. A father can be stalwart, steadfast and reliable; a father doesn't quit when the going gets tough, and a father accepts every hardship that comes his way for the good of his family. Real fatherhood doesn't admit of any compromise with selfishness or egotism because a good father, like Joseph, volunteers everything he has and is to cherish and uphold the life of his child and his wife.
Joseph's witness to the virtues of a good father is part and parcel of Christmas's pro-life meaning. Being pro-life is about more than protecting unborn life from abortion; it is also about recognizing and accepting the unique worth of parenthood. When Joseph chose to become a father, he accepted everything that fatherhood required of him and became the kind of man every father can aspire to be.
Christmas is a holiday that is rich with all sorts of meaning. But we should never forget the inspiring pro-life story that is at its heart. When God became man, the world was forever changed. And that change started with a mother and a father saying yes to life.
Benjamin Watson is a former NFL player; advisory board member of Human Coalition, a national pro-life organization; and executive producer of Divided Hearts of America.
The views expressed in this article are the writer's own.