Celebrating Christmas in Lagos? Better Stay Indoors, Says Police Commissioner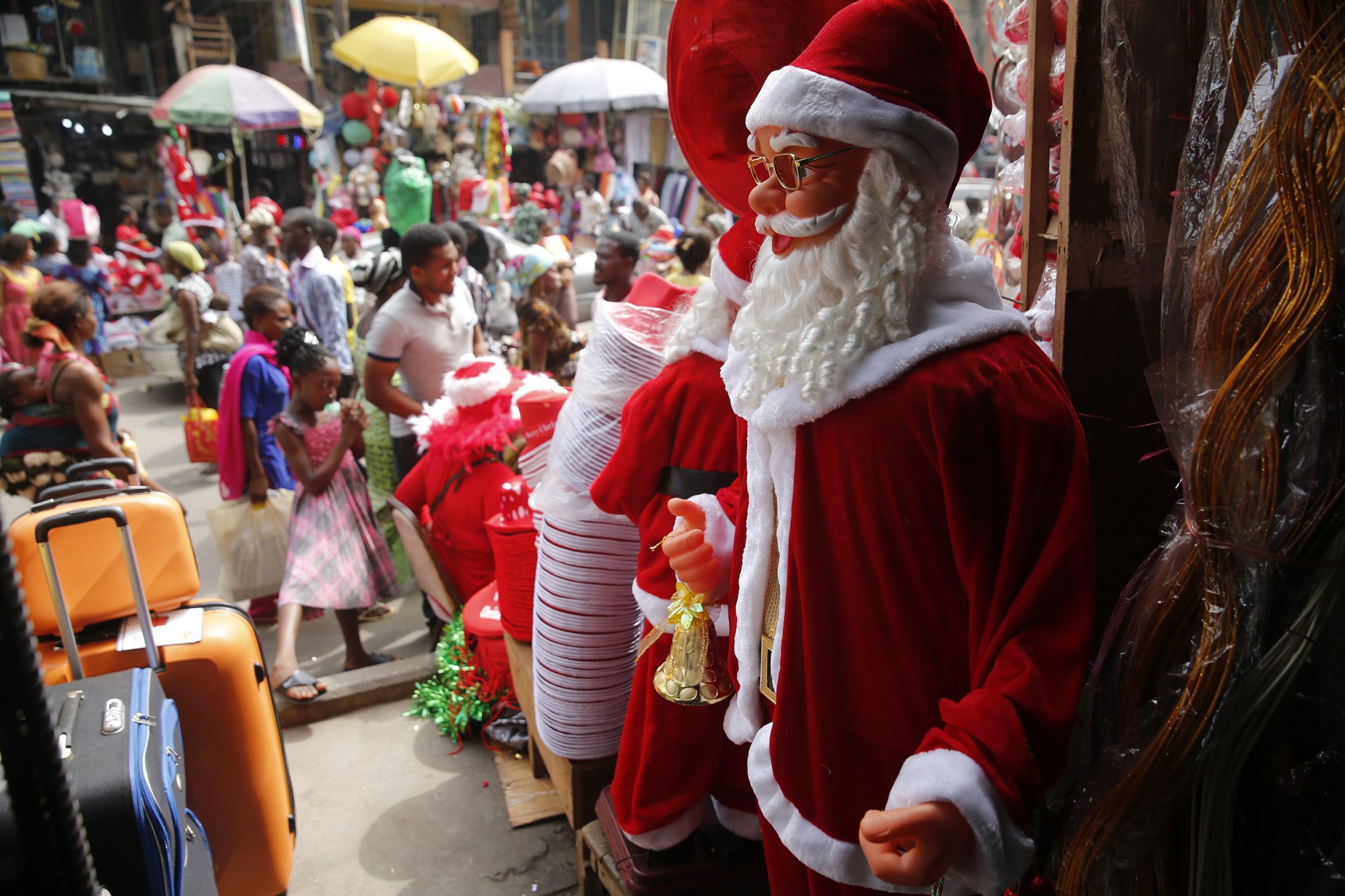 The streets of Lagos will be empty of Christmas carnivals and processions in 2015, after the state's police commissioner told residents to keep their celebrations indoors, News24 Nigeria reported on Thursday.
Citing intelligence reports on unspecified security threats, Fatai Owoseni asked that merrymakers hold their events at indoor venues and banned the use of fireworks. If people insist on celebrating outdoors, Owoseni said, they should let local police know so the area can be secured.
The state's capital city, also called Lagos, is the most populous in Africa, with a reported population of some 17.9 million that's expected to double by 2050. Nigeria has a population of more than 180 million, 40 percent of which are Christian.
"The situation we have now does not allow us to permit open procession on the road," said Owoseni. "These events can be hijacked by terrorists and other kinds of insurgents." He added that the state is not under a particular threat and that the Lagos State Government wants residents "to celebrate the yuletide with all the fanfare associated with the season."
But, Owoseni added, the "security situation across the globe requires everyone to be on red alert so as to prevent unscrupulous elements from unleashing terror on innocent citizens."
The commissioner did not mention any specific threat from the militant group Boko Haram, which has operated largely out of northeastern Nigeria. The group did, however, previously claim an attack on a fuel depot in Lagos in June 2014, and has carried out attacks around Christmas in the past, including a series of bombings at church services in northern Nigeria on December 25, 2011 that killed around 40 people.