Christmas Movie or Not? The 10 Most Controversial Festive Films
You don't need to be a die-hard cinephile to have a favourite Christmas movie you love to watch during the most wonderful time of the year.
A Christmas Story, Elf, Bad Santa, Miracle on 34th Street, Home Alone, and many others just wouldn't make sense if it were not for Christmastime.
However, many Christmas movie fans are divided about whether some movies whose plot happens around Christmas are technically Christmas movies or not.
Most happen during Christmas and there is some festive cheer to them, but there is also a lot of doom and gloom, creepy characters, or crazy situations involving corpses.
These are some of the top 10 most controversial festive film favorites.
Are they Christmas movies or just movies?
1. Die Hard (1988)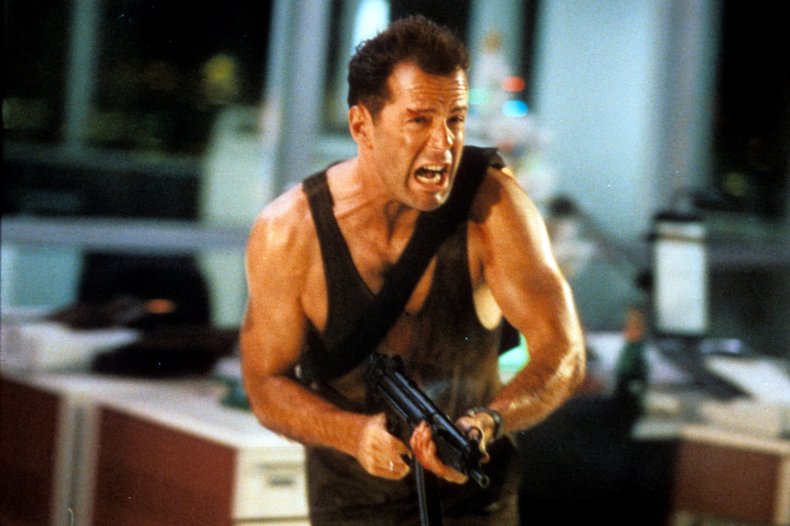 This is the movie sparking the yearly, age-old debate among both Die Hard fans and die-hard Christmas movie fans.
Bruce Willis, the lead actor, has said it is not festive. After a Comedy Central roast in 2018, he declared: "Die Hard is not a Christmas movie!"
But a year before, Die Hard screenwriter Steven E. de Souza has said it is, writing on Twitter: "DieHard is a Christmas movie, Exhibit B: Santa"
The film is set on Christmas Eve but instead of cozying up around the Christmas tree drinking hot chocolate, NYPD detective John McClane (Willis) makes his way to a Christmas party to make up with his wife. Unfortunately, he is intercepted by a creepy terrorist who no doubt is a permanent fixture on Santa's naughty list.
2. Gremlins (1984)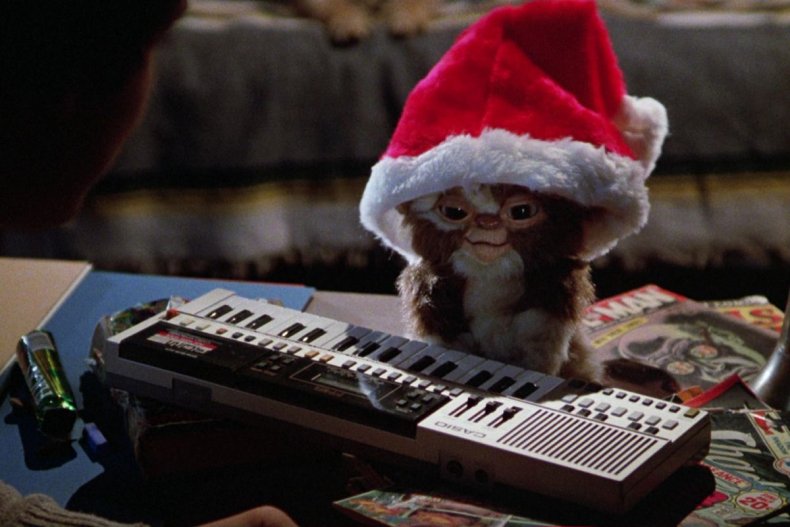 Christmas is pretty much a backdrop in Gremlins, so those who say it is not a Christmas movie argue that the film could take place any time of the year.
Gremlins starts with Randall Peltzer (Hoyt Axton) looking for a present for his beloved son, Billy (Zach Galligan) and he gets Gizmo, a mogwai who when little Billy spills water on him, produces more mogwais who are led by a scary leader named Stripe who loves creating havoc in the town. All is not calm, all is not bright.
3. The Nightmare Before Christmas (1993)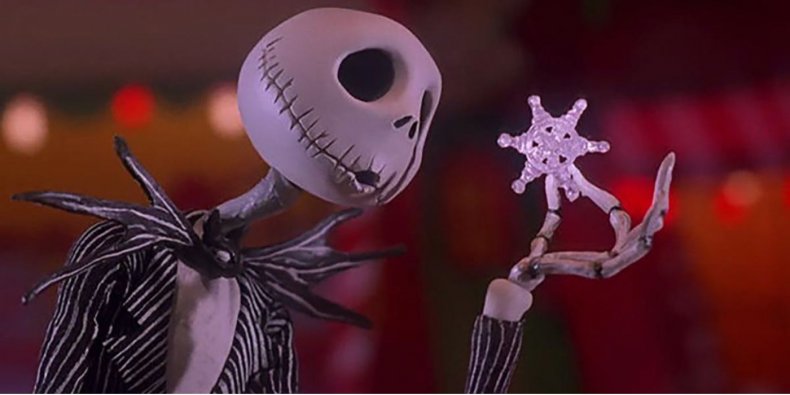 Fans are divided about this film even if the director, Henry Selick, has said The Nightmare Before Christmas is a Halloween movie.
The good news is that we can all enjoy the film on Christmas and Halloween, as there is plenty of festive cheer including reindeers or sleighs, but also enough scary moments to make the film a Halloween classic.
The story takes place in Halloween Town, which is ruled by Jack Skellington. There are ghouls, witches and a big bad monster called the Oogie Boogie. The next town over is Christmas Town, which Jack wants to take over because he wants to appropriate Santa's role.
"There'll be scary ghost stories and tales of the glories of Christmases long, long ago," as Andy Williams once sang.
4. Trading Places (1983)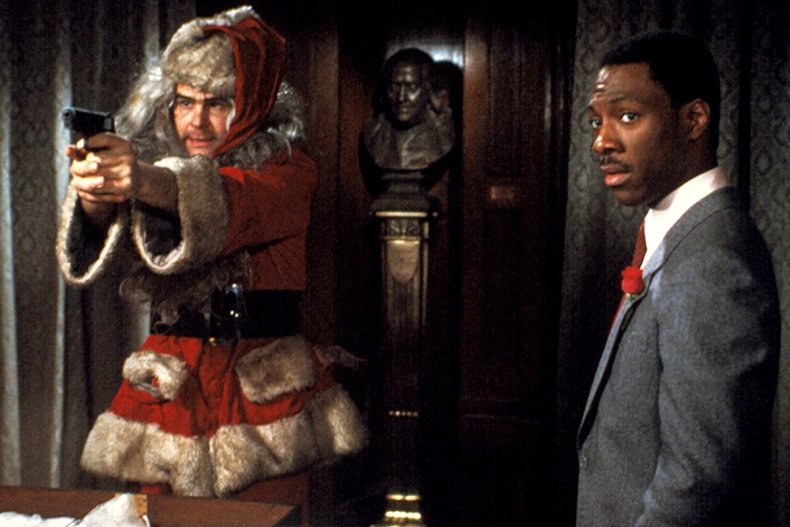 The British Film Institute (BFI) included Trading Places in its list of "10 great Christmas films" to watch, yet many would argue it is not even a Christmas film, although it does take place during the holidays and there is a corporate Christmas party.
Two wealthy brothers who own a commodity-trading firm, conduct a bet about "nature versus nurture" when they meet a beggar. They take him off the streets after their managing director Louis Winthrope (Dan Aykroyd) falsely accuses the beggar of trying to steal his briefcase, and make the two trade places.
The B.F.I says that "In parts John Landis's film is formulaic, occasionally gratuitous and old-fashioned – but so is Christmas."
5. Carol (2015)
One reviewer in feminist pop culture magazine Bitch Media dubbed Carol the "Lesbian Christmas Movie of My Dreams," and maybe this is the film that paves the way for more queer holiday films.
Carol tells the story of an affair between two women in Manhattan during the holiday season. While the film focuses on the affair, there are many Christmas festivities that make the movie really festive.
6. Lethal Weapon (1987)
Detective Roger Murtaugh (Danny Glover), is a sensible veteran police officer. His colleague Martin Riggs (Mel Gibson) is very different and is going through a mental health crisis.
The duo are thrown together to solve the mysterious murder of a banker's daughter, and while doing so uncover a ring of drug smugglers.
Murder, violence, torture, and blood is not something you would expect from a Christmas film, but those who say it is a Christmas movie state that there's plenty of bonding, funny moments, and family goodness, as well as decorations and popular Christmas tunes such as "Jingle Bell Rock" and "I'll Be Home for Christmas."
7. Batman Returns (1992)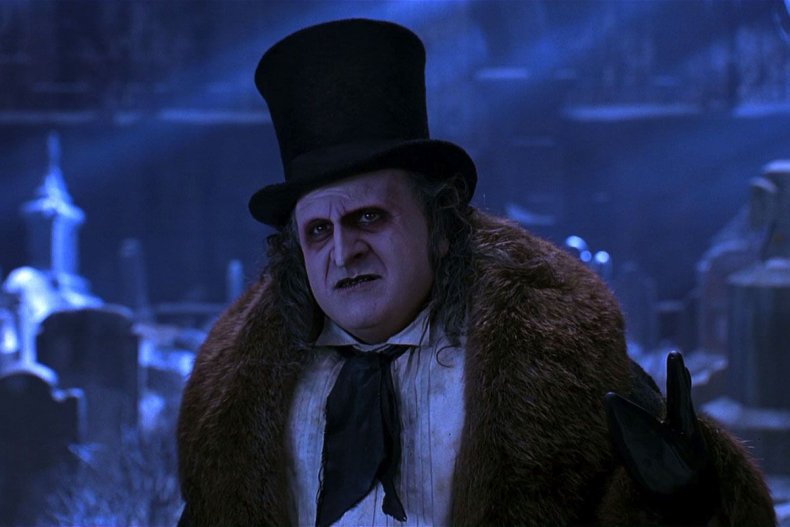 The superhero drama takes place during Christmas and people argue Batman Returns is the ultimate Christmas movie because it's about people who have no family but manage to come together.
Bruce Wayne is an orphan; the Penguin was abandoned and left to drown by his parents as a baby; and Selina Kyle has no friends except her cats.
Indeed, despite the gothic style that makes everything look dark and threatening, Batman Returns in essence tells a story where good defeats evil.
8. Kiss Kiss Bang Bang (2005)
Written and directed by Shane Black, the writer of Lethal Weapon, Kiss Kiss Bang Bang also takes place around Christmas in sunny Los Angeles, but it doesn't really feel very festive—even if there are some festive celebrations in it.
A New York criminal mistaken for an actor is sent to Hollywood to train under a private eye for a potential movie role. Needless to say, he runs into very strange situations (some of which involve corpses).
Not your average festive film but it usually makes it into all the non Christmas-y Christmas flick lists.
9. Black Christmas (1974)
From Bob Clark, director of classic holiday movie, A Christmas Story, this was his first Christmastime movie, which often gets airplay during Halloween too.
In Black Christmas, a group of college girls spend their winter break in the sorority house, where they are stalked by a stranger.
Considered the first modern slasher film, fans of the holiday horror film (Silent Night, Deadly Night, Krampus) will no doubt enjoy watching this at Christmas time and still feel the goodness all around, or at least we hope so.
10. The Long Kiss Goodnight (1996)
This spy action thriller follows amnesiac suburban mum Samantha Caine (Geena Davis) while going through a personal crisis around Christmastime when her past life as a trained assassin catches up with her.
Could be a Christmas movie because of Samantha Caine's heart warming love and dedication to her 8-year-old daughter but also because everything happens in the backdrop of Christmas. There are parties, decorations, holiday songs and Samantha Caine even takes part in a Christmas parade dressed as Mrs Santa.