What Happened to Old Christmas Movies? List of All The Classic Holiday Movies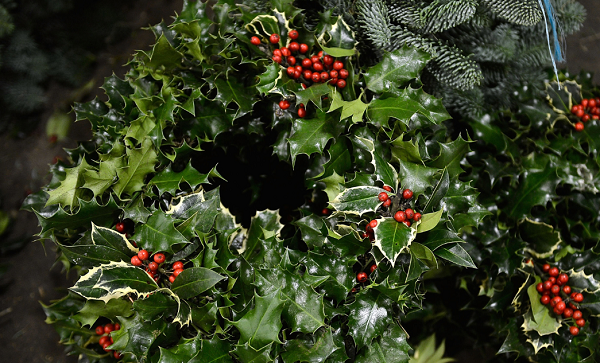 There's no better time for binge-watching holiday films than the days before Christmas. Plenty of networks will be harping on the holiday with a heaping of movies and TV shows all centered on Christmas.
Instead of tuning into the usual Christmas films that are constantly aired over the holidays (looking at you A Christmas Story), spend some time Christmas weekend indulging in the many great classics, a number of which inspired the more modern-day holiday films presently airing on broadcast network. Check out a list of all of the best holiday classics—some of which are still in black-and-white—below.
A Christmas Carol: One of the first theatrical adaptations of Charles Dickens 1905 Christmas ghost story, this 1843 film stars actor Reginald Owen as the miserable, old Ebenezer Scrooge, a staunch Christmas despiser who gets visited by three ghosts—the Ghost of Christmas Past, the Ghost of Christmas Present and the Ghost of Christmas yet to Come—on the holiday's eve.
It Happened on Fifth Avenue: The charming holiday comedy, released in 1947, is based in the bustling, chilly New York City during Christmas. Victor Moore stars Aloysius T. McKeever, a clever homeless man who manages to survive the brittle winter by unlawfully moving into the glorious apartment of millionaire businessman Michael J. O'Conner (Charles Ruggles) and turns it into a glamorous hostel. The wealthy businessman vacates his Fifth Avenue luxury apartment each year, but this Christmas, Victor is in for a surprise when Michael's daughter Trudy (Gale Storm) comes home unannounced and falls in love with one of Victor's "tenants."
Remember the Night: Is there anything more romantic than a man of legal means falling head-over-heels for a woman who breaks the law over the holidays? This heartwarming 1940 rom-com tells the love story of an Assistant District Attorney played by Fred MacMurray who falls for a woman (Barbara Stanwyck) he's supposed to prosecute after she's caught shoplifting right before Christmas.
Meet Me in St. Louis: The 1944 classic, starring the incredible Judy Garland, is a Christmas staple for many reasons. Not only do the most climactic scenes of the film, which spans an entire year, take place during the winter but it's the movie in which Garland delivered her famous rendition of one of the most popular holiday carols, "Have Yourself a Merry Little Christmas."
The Shop Around the Corner: Starring James Stewart as Alfred and Margaret Sullavan as Klara, the 1940 film centers on to archrivals who work at a Budapest leather-goods store. They can barely stand the site of one another, but what they don't know is that they are actually each other's secret pen-pal sweetheart. The night of Christmas Eve serves as the focal point of the film, during which Alfred confesses that he is, indeed, Klara's "Dear Friend."
Little Women: Louisa May Alcott's two-volume book, published in 1868 and 1869, was adapted for the big screen twice. Currently, an updated version of the sisterly tale, directed by Greta Gerwig, is in production. However, it was the 1933 version—the first to premiere in theaters—staring Katharine Hepburn to win an Academy Award. The 1994 version starring Winona Ryder was similarly nominated for three Oscars but failed to win any.