Where Every Classic Christmas Movie Is Available to Watch Online in 2020
Christmas is coming upon us, and every family has their own traditions around when and where they like to watch their favorite Christmas movies. Whether you like to watch a different festive movie every night of December advent calendar-style or whether you like to save movies like Die Hard, Home Alone and Love Actually until Christmas Eve, the major streaming services like Netflix, Disney+ and HBO Max all have major holiday favorite currently available to stream.
December is really the month when Disney+ comes into its own. As well as airing new episodes of The Mandalorian weekly, the streamer has many of the all-time Christmas classics. Among the movies available to watch online on the Mouse House's streamer are Home Alone, Miracle on 34th Street and A Muppet Christmas Carol, as well as countless other Christmas specials.
Though all the major Christmas classics are available to watch online, not all of them are on streaming services. Movies like Gremlins, Love Actually and the original How the Grinch Stole Christmas are currently unavailable on streaming services, for example, but are available to purchase on digital entertainment stores like Amazon, Google Play and Apple TV.
Where classic Christmas movie are streaming in 2020
Bad Santa
Every Scrooge's favorite holiday movie, the nihilistic classic about a down on his luck department store Santa played by Billy Bob Thornton is available on all major digital entertainment stores.
Black Christmas
The Christmas horror classic, full of holly berry red blood and Santa-fuelled slayings, is available on multiple services, including The Criterion Channel, Shudder, Popcornflix and Shout! Factory TV, and is streaming for free on Kanopy (with a library card) Peacock and Tubi.
A Charlie Brown Christmas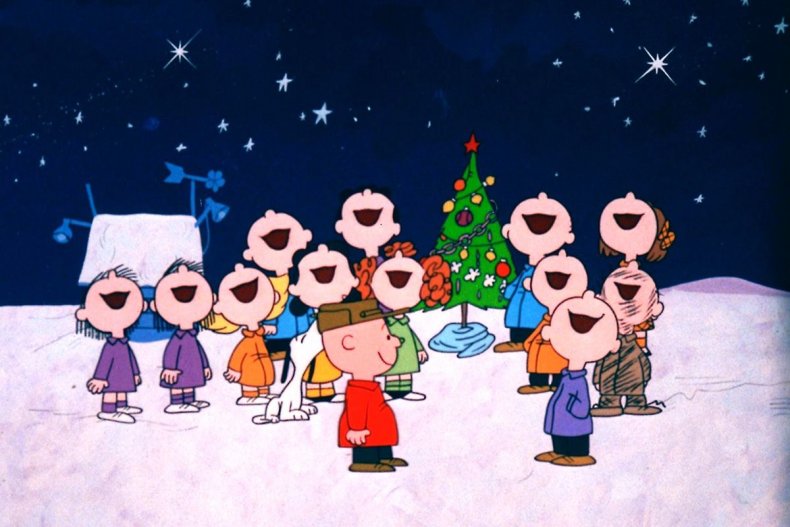 After two decades of airing on ABC, all the Charlie Brown specials have come to Apple TV+ this year. Viewers, however, can still watch A Charlie Brown Christmas for free from December 11 to 13, when the streamer is making it available in front of its paywall.
A Christmas Story
A Christmas TV staple, the nostalgic classic of an ideal family Christmas (directed by Black Christmas director Bob Clark in a very different style) is part of the TNT and TBS catalogs.
Die Hard
Is it a Christmas movie? Either side of the debate you fall on, the Bruce Willis action masterpiece is available to watch online on HBO Max.
Gremlins
Gremlins is one of the biggest Christmas movies to not have a streaming home (though the sequel is on Roku and Filmrise), but the creature feature is available to purchase and to customers of the cable alternative Sling.
The Holiday
Sure, The Holiday is syrupy sweet and hilariously convoluted in places, but who doesn't want to watch an overly sentimental movie over Christmas—especially one with such beautiful houses? Those that do can catch it as part of the USA Network catalog.
Home Alone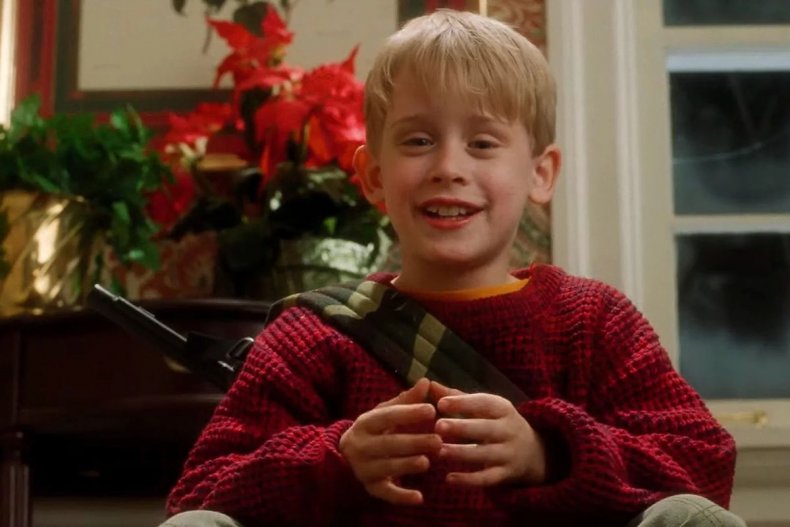 In the year in which many of us have spent the entire year home alone, what better time to watch Kevin McAllister's house-based adventures and wish every filthy animal a merry Christmas by watching the movie on Disney+.
How the Grinch Stole Christmas (1966 version)
Though it has been remade twice since with Jim Carrey and Benedict Cumberbatch, the original Grinch short is still the finest version, doing in two dozen minutes what the sequels struggle to do in two hours. Viewers who want to watch the classic online, however, will have to purchase it, though it is sure to air on regular TV at some point this year.
How the Grinch Stole Christmas (2000 version)
...Those who want the Jim Carrey version have an easier job, however, with that movie available on Netflix.
It's A Wonderful Life
Is it really Christmas until you're watched everyone's favorite feel good (/secretly really depressing) festive classic? This year, it's available on Amazon Prime Video.
Jingle All the Way
There are a lot of bad points about Christmas in 2020, but at least most of us will be doing our shopping online rather than fighting the crowds to get the hot new gift. Want to remember how horrendous Christmas shopping in real life can be? Jingle All the Way is in the TNT and TBS catalogs.
Love Actually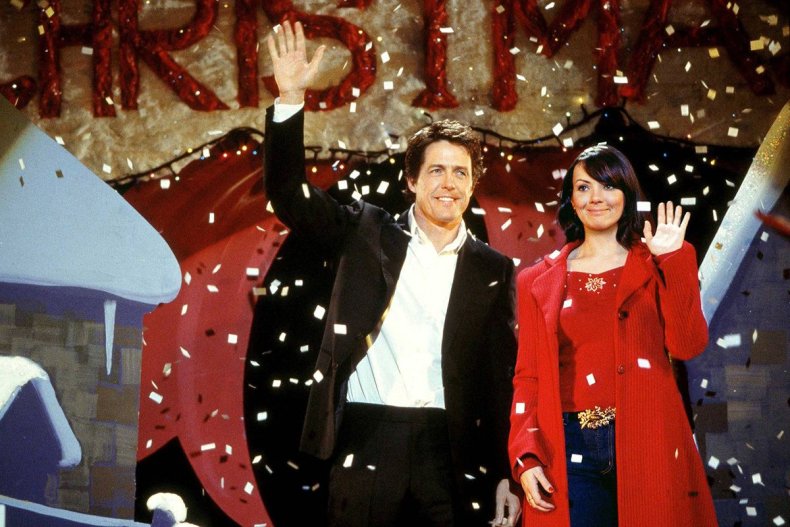 After years on Netflix, the romantic comedy classic left the streamer in 2019 and is currently only available to rent or buy, leaving fans heartbroken – but still not as heartbroken as Emma Thompson in Love Actually.
Miracle on 34th Street
Miracle on 34th Street got an unexpected shout-out in 2020 after the movie acted as a minor plot point in Netflix's Hollywood. Hopefully, this will bring a new audience to the charming story of a department store Santa who claims to be the real deal, streaming now on Disney+.
A Muppet Christmas Carol
Perhaps the definitive version of the Christmas Carol story, with Michael Caine as one of the best Scrooges, A Muppet Christmas Carol is now on Disney+.
National Lampoon's Christmas Vacation
To a generation of '80s kids, Christmas Vacation was a holiday staple, but the film has fallen out of favor compared to some of the '90s Christmas movies. Viewers who want to give it another look will have to purchase it from a digital entertainment store.
The Nightmare Before Christmas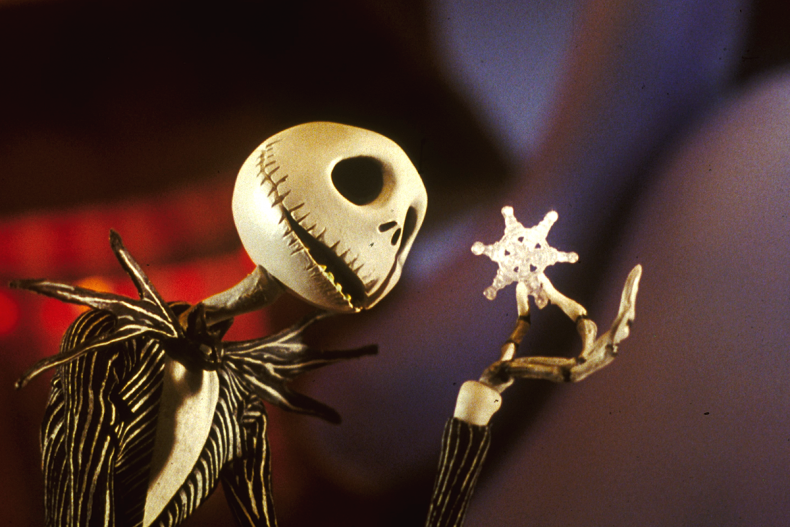 If you did not already watch The Nightmare Before Christmas at Halloween (or even if you did), then the stop motion Santa spookfest is streaming now on Disney+.
The Polar Express
The Polar Express may travel from the U.S. to the North Pole, but for some, it also crosses the uncanny valley. If you can get past the dead-behind-the-eyes Tom Hanks (and that's a big if), the movie is available to purchase.
Scrooged
Years before Bill Murray made his ultimate holiday statement with Netflix's A Very Murray Christmas, he made this enjoyably '80s take on A Christmas Carol, available to rent and buy online now.