Christmas 2020: All the Festive Movies Coming to Streaming Services This Month
Christmas, especially in 2020, is a great time to settle down in front of the TV and watch every single thing with even a little bit of snow in it. Luckily, the major streaming services all have new and old festive movies coming out in the next month.
HBO Max, which is quick becoming an essential service for fans of classic movies, is leading the way with two Christmas-related classics from Hollywood's Golden Age – the Judy Garland-starring Meet Me In St. Louis, the film from which the song "Have Yourself a Merry Little Christmas" comes from, and The Shop Around the Corner, the 1940 romantic comedy that provided inspiration for You've Got Mail.
Some big streaming shows and properties are also releasing new specials for 2020. Ashley Garcia and The Big Show Show, for example, are both getting Christmas specials that will also act as series finales on Netflix. Hulu, meanwhile has a festive offering from the Country Music Awards, while HBO Max has new specials from two very different stars: Carrie Underwood and Bugs Bunny.
Among the services debuting new Christmas movies this December is Disney+chris, who will release Godmothered, a movie set in the holiday season starring Jillian Bell as a fairy godmother-in-training.
All the festive movies and specials coming to streaming services in December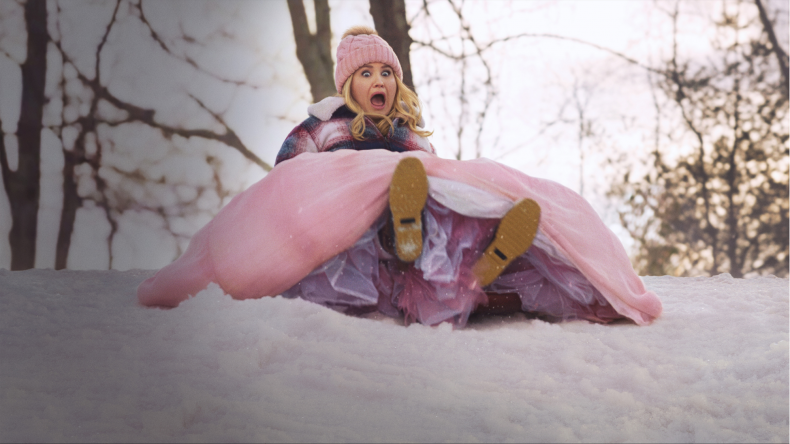 Netflix
December 1
Angela's Christmas Wish
The Holiday Movies That Made Us
December 3
Chico Bon Bon and the Very Berry Holiday
Tudo Bem No Natal Que Vem (aka Just Another Christmas)
December 4
Captain Underpants Mega Blissmas
Christmas Crossfire
Mighty Express: A Mighty Christmas
Super Monsters: Santa's Super Monster Helpers
Ashley Garcia: Genius in Love: Christmas
The Big Show Show: Christmas
A Trash Truck Christmas
A California Christmas
How to Ruin Christmas: The Wedding
Amazon Prime Video
December 1
Christmas Chalet
Love at the Christmas Table
Snowbound for Christmas
Hulu
December 1
CMA Country Christmas: Special
Disney Holiday Singalong: Special
December 10
Dr. Seuss' The Grinch Musical!
HBO Max
December 1
Meet Me in St Louis
The Shop Around the Corner
Tom and Jerry: A Nutcracker Tale
Tom And Jerry: Santa's Little Helpers
December 3
Bugs Bunny's 24 Carrot Holiday Special
My Gift: A Christmas Special From Carrie Underwood
December 17
Sesame Street: Holiday at Hooper's
Peacock
December 1
Santa's Slay
December 20
Santa Claus Is Comin' to Town
Disney+
December 4
Godmothered
The Nutcracker and the Four Realms
December 11
High School Musical: The Musical: The Holiday Special
Disney Channel's Epic Holiday Showdown
Disney Holiday Magic Quest
December 18
Disney Channel Holiday House Party
Arendelle Castle Yule Log