Here Is the Happiest Christmas Song You Will Ever Hear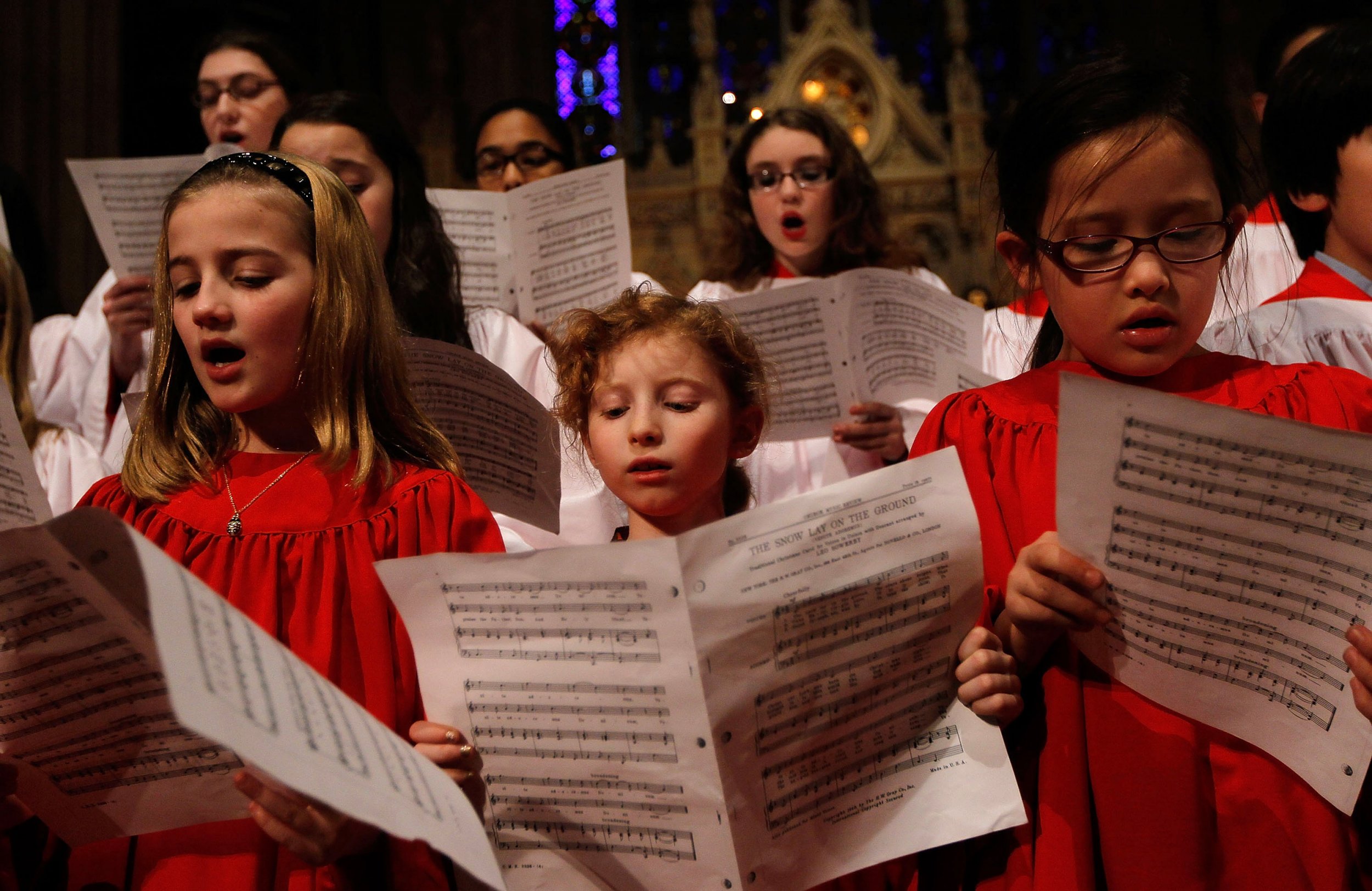 Move over Mariah, back off Buble, this might just be the "happiest" Christmas song of all. Though it's difficult to say which is the best holiday song of all, a recent song analysis did the next best thing by presenting us with the most joyful holiday tune to help make our shopping experience a bit more bearable.
'Love's Not Just For Christmas' is the brainchild of forensic musicologist Joe Bennett, Ph.D. from Berklee College of Music in Boston, songwriter Steve Anderson, and singer-songwriter Harriet Green. As forensic musicologist, Bennet is used to analyzing music for theme and tempos, but usually uses his skill to determine whether one song plagiarized another. However, recently he was presented with an interesting challenge: find out what Christmas music makes people happiest. Bennett was approached by a U.K. shopping mall that wanted his help in creating the ultimate holiday song to make their patrons happy.
In order to determine this, Bennett looked at the top 200 U.K. Spotify songs that were streamed the week of December 25th, 2016. Of these songs, 78 were Christmas or holiday themed, and it was these songs that Bennett included in his analysis.
"I took a musical analysis of the 78 songs," Bennett told Newsweek . "I analyzed the tempo and the key, the lyric theme and the number of Spotify streams to see the ones with the most."
Bennett noted the songs' musical keys, the year of release, time signature and beats-per-minute-tempo, as well as if they were sung by a male, female, male/female duet, group, or instrumental.
In addition, because these were holiday songs, Bennett also included another song feature in his analysis: sleigh bell use.
"Forty-nine percent of the songs had sleigh bells, usually on the chorus, but also on the verse as well," he said.
The songs were then categorized into 9 broad lyric themes: home, in love, lost love, party, Santa, snow, religious, peace on earth, and instrumental no lyrics.
Bennett then sent his analysis to Anderson and Green who quickly used the results to create the ultimate Christmas hit 'Love's Not Just For Christmas.' The song was performed by the London Community Gospel Choir— a group that had previously performed with Madonna and George Michael, IFL Science reported.
As Bennett noted, although a forensic musicologist, his field is more humanities than science so this song cannot technically be considered the happiest song "according to science." Still, it's based on empirical numbers and is an accurate representation of what the public, at least the British public, like in a holiday song. It's available now for streaming on Spotify for your listening pleasure, just in time for the start of the holiday season.