'A Christmas Prince 3' Release Date: When Does 'The Royal Baby' Come Out on Netflix?
The A Christmas Prince franchise is fast becoming a Netflix festive tradition, with the Xmas season not truly started until viewers get to spend it with Queen Amber (played by Rose McIver) and King Richard (Ben Lamb). Lucky then, that the Netflix release date for Christmas Prince 3 is very soon.
A Christmas Prince: The Royal Baby is coming to Netflix on Thursday, December 5, with an expected release time of one minute past midnight PT⁠—or 3:01 a.m. ET. This is a little later than the previous two films in the franchise, A Christmas Prince and A Christmas Prince: The Royal Wedding, both of which arrived in November (and both of which are still streaming on Netflix) for those who want a refresh on the series thus far.
This has meant that anticipation for the third film is stronger than ever, particularly as some of the more outlandish plot details began to emerge. Not only do Amber and Richard have to contend with the upcoming arrival of a baby prince, but they also may have to protect themselves against a centuries-old Sleeping Beauty-style curse.
The film sees a state visit from the fictional state of Penglia in order to renew a peace treaty with its ruler Queen Ming (Momo Yeung). However, when this treaty goes missing, it might inflict a curse on their child if they cannot sign it by midnight Christmas Eve.
Not only does this curse suggest there may be a supernatural element to the festive threequel, but it also turns part of the movie into a whodunnit, as the king and queen try to work out who could have stolen the treaty.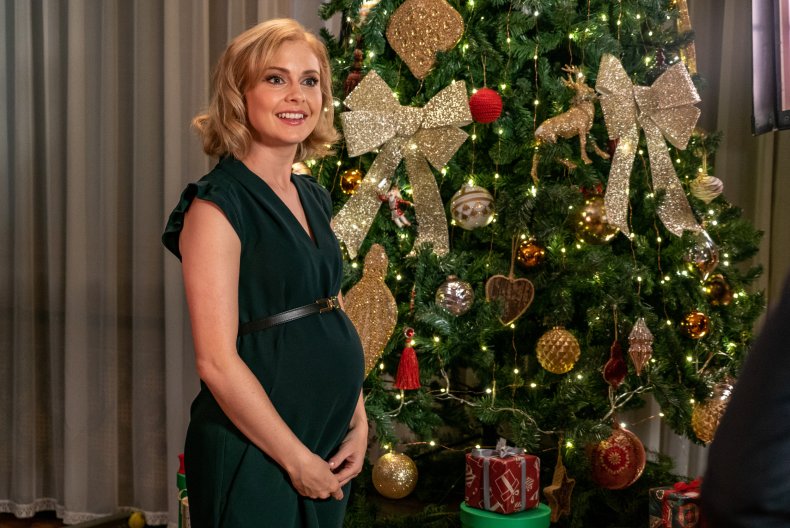 Could it be a courtier who remarked that the battered 600-year-old treaty should be restored and brought up to date? Or perhaps Ming herself, who according to the Christmas Prince 3 trailer seems unwilling to modernize the treaty to make some of its terms more applicable to modern-day life? All is sure to be revealed in the movie.
If the previous two films in the Christmas movie franchise are anything to go by, The Royal Baby is sure to be a hit. The previous two have somewhat of a cult following with those won over by its cheesy ridiculousness. One fan summed up the movie's appeal back when the first film came out in 2017, tweeting, "I'm watching #AChristmasPrince and I don't think I've ever gotten Stockholm Syndrome this badly for a movie this terrible."
Although Netflix does not reveal viewing figures for its content, however, we know that a least 50 people were obsessed with the movie⁠—as a controversial tweet from Netflix revealed, "To the 53 people who've watched A Christmas Prince every day for the past 18 days: Who hurt you?"
A Christmas Prince: The Royal Baby is released by Netflix on December 5.