Christmas Radio Station Launched That Will Only Play Festive Songs For the Next 120 Days
A U.K. based radio station that plays nothing but Christmas music has launched four months early in an effort to "raise spirits" amid the dumpster fire of a year that is 2020.
While it may be too early for most, the opening bars of Mariah Carey's "All I Want For Christmas" or Wham's "Last Christmas" may be just the tonic some people need to get through the next four months of a global pandemic, race riots, political unrest and a presidential election.
The new pop-up station is appropriately titled Magic 100% Christmas, and has been launched by Bauer Media—with more than 120 days still left to go until Christmas Day.
"At Magic Radio we are constantly evolving our offerings and launching innovative new shows and stations to ensure that we reflect our audience's needs," Tony Moorey, the Group Content Director at Magic Radio, told RadioToday.
"With listeners seeking cheer and fun during these challenging times and a strong understanding of how music and Christmas are interlinked, we knew that the next expansion of the Magic brand had to be around the joy of Christmas."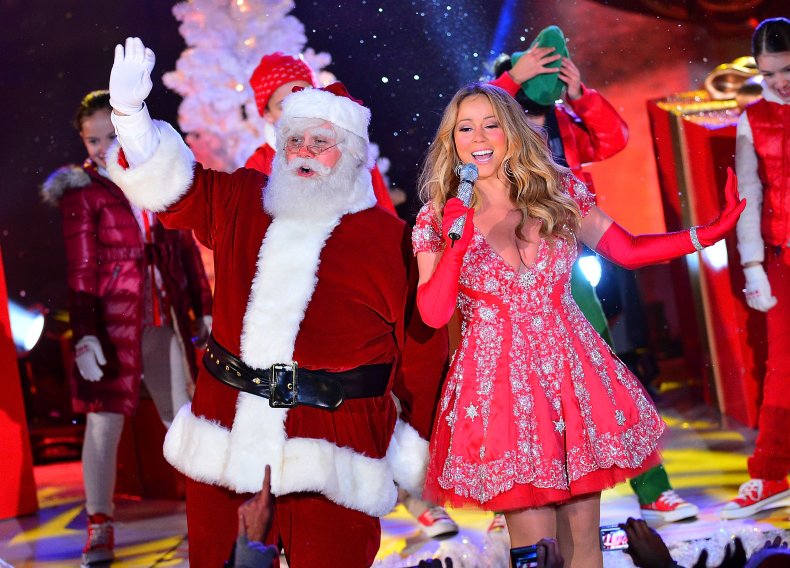 Radio presenter and former member of the boyband Boyzone, Ronan Keating acknowledged that "2020 has been a hard year for us all" and asked: "What better way to lift our spirits than bringing Christmas forward a few months?"
He added: "One of the most fulfilling parts of working at Magic Radio is to be able to connect with our listeners and bring a smile to their faces, so I can't wait to launch Magic 100% Christmas and turn up the Christmas cheer!"
The station say they are bringing "some much-needed positivity" to listeners following a survey that revealed 65 percent of the population of the United Kingdom feared a second coronavirus spike and over half—51 percent—were worried about not being able to see friends and family over the holidays.
The survey also found that more than one in three people said that the Christmas mood first kicks in when they hear Christmas music, with "radio playing a huge role in the festivities."
Magic 100% Christmas is available today (August 26) until December 25, 2020.
U.S. listeners wanting to get into the festive spirit can tune in online at Magic.co.uk/Christmas and on the Magic Radio app.