How to Keep Your Christmas Tree Alive All Holiday Season: Tips, Tricks for Live Trees
Those who jumped into the holiday season as soon as possible and got their Christmas trees a little on the early side this year might be wondering how to keep the tree looking lively and beautiful through the holiday season.
Live trees can easily lose their needles after a few weeks, especially if they aren't taken care of. The first step in having a healthy tree in the home is picking a good tree to begin with.
The American Christmas Tree Association recommends choosing a tree that has "vibrant green needles that are hard to pluck and don't break easily from their branches." Once a tree is losing its needles, usually, its time to take it out of the house, so tree buyers should make sure that's not happening before they even bring it home.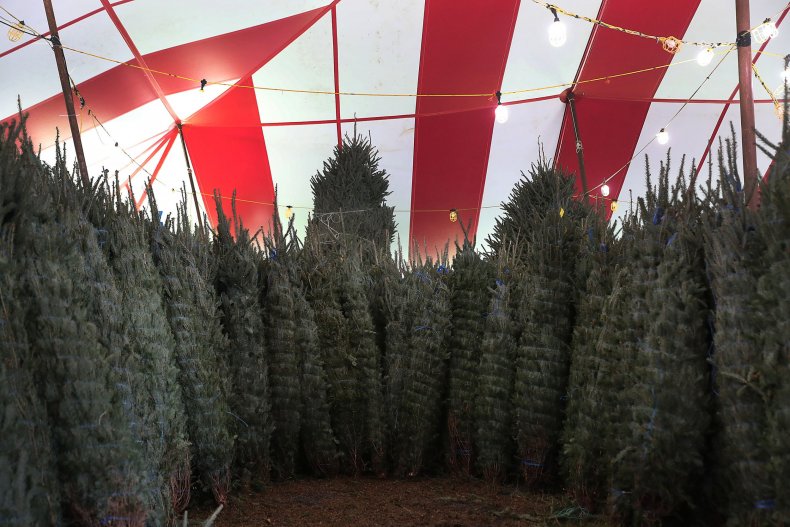 If the tree is in good shape and looks like it was transported with care, it's more likely to last. Buyers should have the bottom of the tree trimmed off if they're taking it straight home to put in the stand.
If they plan to buy days before putting it in the stand, they should trim about a half inch to an inch of the trunk off right before they place it in the stand. The trunk should always be kept in water, whether it's in the stand or waiting to go into the stand, to keep the tree hydrated, according to the National Christmas Tree Association. About a quart of water per inch of stem diameter is best for the tree, according to the NCTA.
Once the tree is in the stand and hydrated, the next step for most people is usually arranging it and then decorating. Trees should be kept away from heat sources like fireplaces and heaters, which can contribute to further drying. The NCTA advises using mini lights because they give off less heat and can help reduce drying as well and says that any lights should be inspected before going up on the tree.
Taking good care of a Christmas tree isn't only important to keep it looking lovely in the home but if they're not taken care of well, they're more likely to be a fire hazard. Annually, Christmas trees cause $13 million in property damage, according to the ACTA. Both associations also advise turning the tree lights off at night, to reduce drying and to reduce the chance of fire in the home.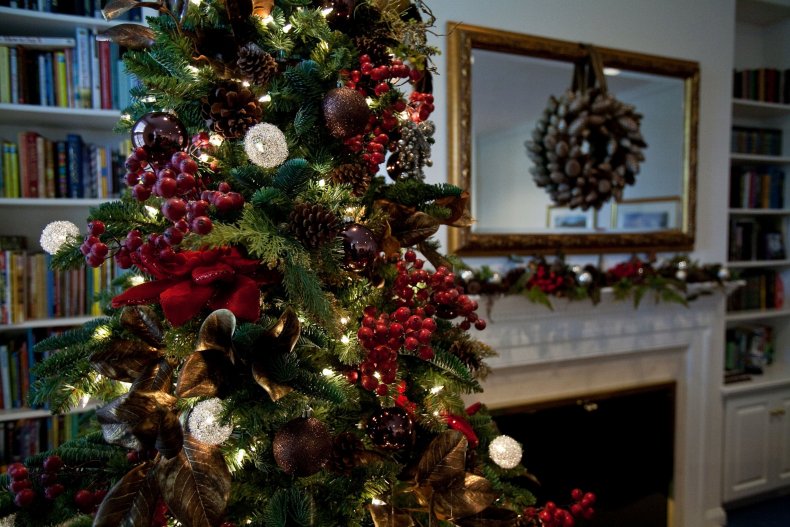 ​​