Are Christmas Trees Pagan? Inside The Origins Of The Evergreen Tradition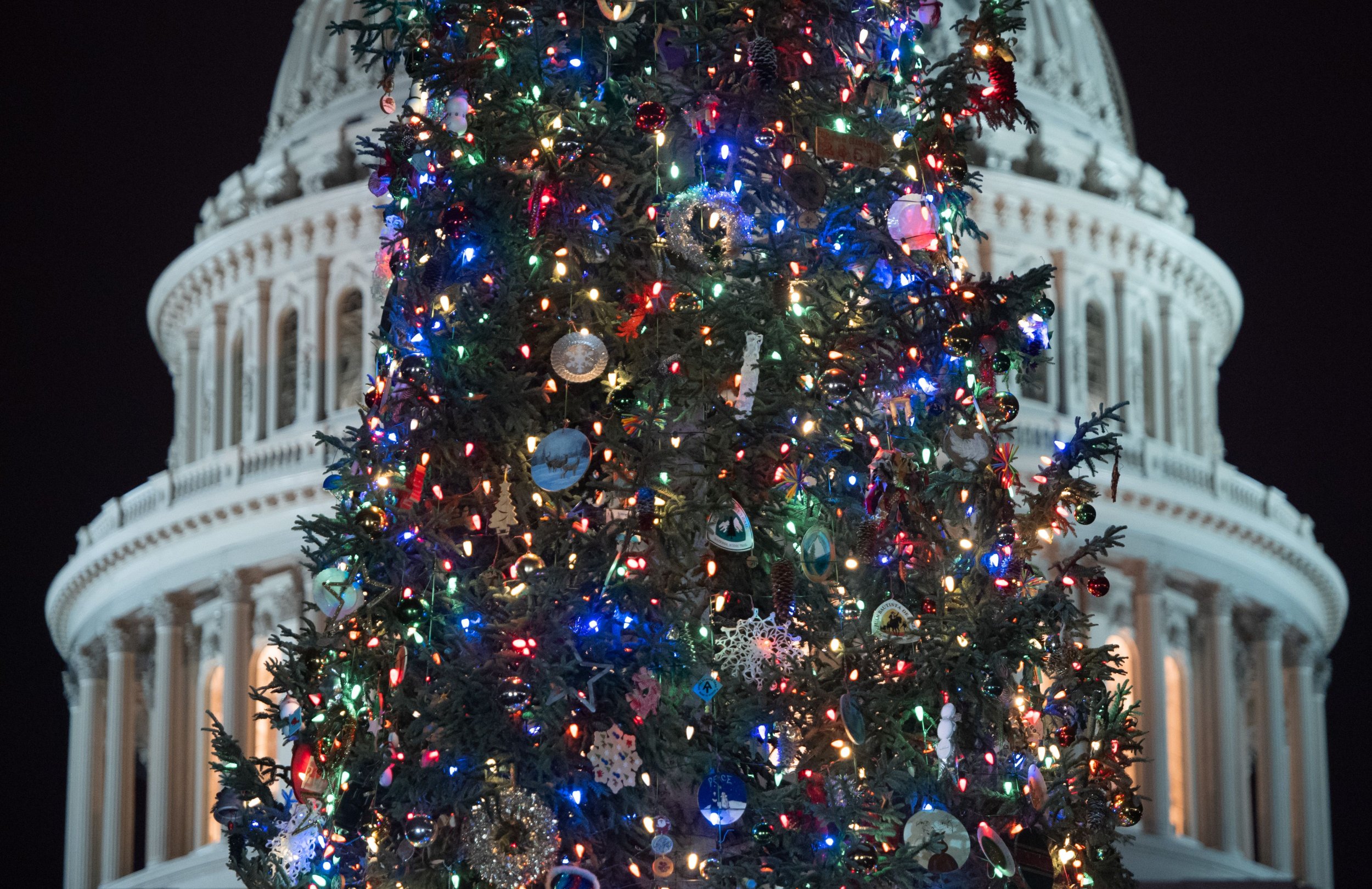 Christmas trees are widely associated with the Christian holiday, but their origins are far from the Christ-worshipping standards they represent today. Evergreens, plants that stay green year-round, have been celebrated in many cultures for hundreds of years but Americans were not always accepting of the tradition.
Christmas trees did begin as a pagan tradition as early as the fourth century C.E., according to ABC News. European pagans were largely responsible for dressing their homes with the branches of evergreen fir trees in order to bring color and light into their dull winters. But pagans weren't the only people to do this. Romans also used the branches for decoration during the festival of Saturnalia, which took place from December 17 to December 23 in honor of the God Saturn.
Because of their pagan roots, American settlers were not quick to jump on the Christmas tree trend. German settlers were the first to introduce the indoor evergreen to the new country, but it didn't go over smoothly, according to the History Channel.
The newly-settled Puritans were big supporters of Christmas, and wildly oppose the pagan influence. Early government officials, including William Bradford and Oliver Cromwell, tried to destroy new Christmas traditions of decorating, dismissing them as "heathen" and "pagan mockery." In 1659, the General Court of Massachusetts even made a law that celebrating Christmas was illegal. The only thing allowed was church attendance: no decorations, especially trees, should be seen.
So how did Americans evolve into Christmas tree fanatics? There's no clear answer, but a few theories stand. One claims an evergreen was chopped down in anger in the eighth century C.E. by English Benedictine monk Boniface when he saw an evergreen being used in a pagan ritual. This version claims the tree's fall as a pagan symbol turned it into a declaration of Christianity. The tree was then seen as a triangular symbol of the Holy Trinity.
Whether or not that's the real reason for the spark of religious interest in the evergreens, the German community began to accept both trees and formal Christmas decorations in the 17th century. It wasn't until the mid-19th century Americans found acceptance for the once pagan symbol in the Christmas holiday.
Now, many argue the Christmas tree has even lost its roots in Christianity, much like it has lost its roots in pagan celebration. The Christmas holiday has evolved to include other religions and retail celebrations.