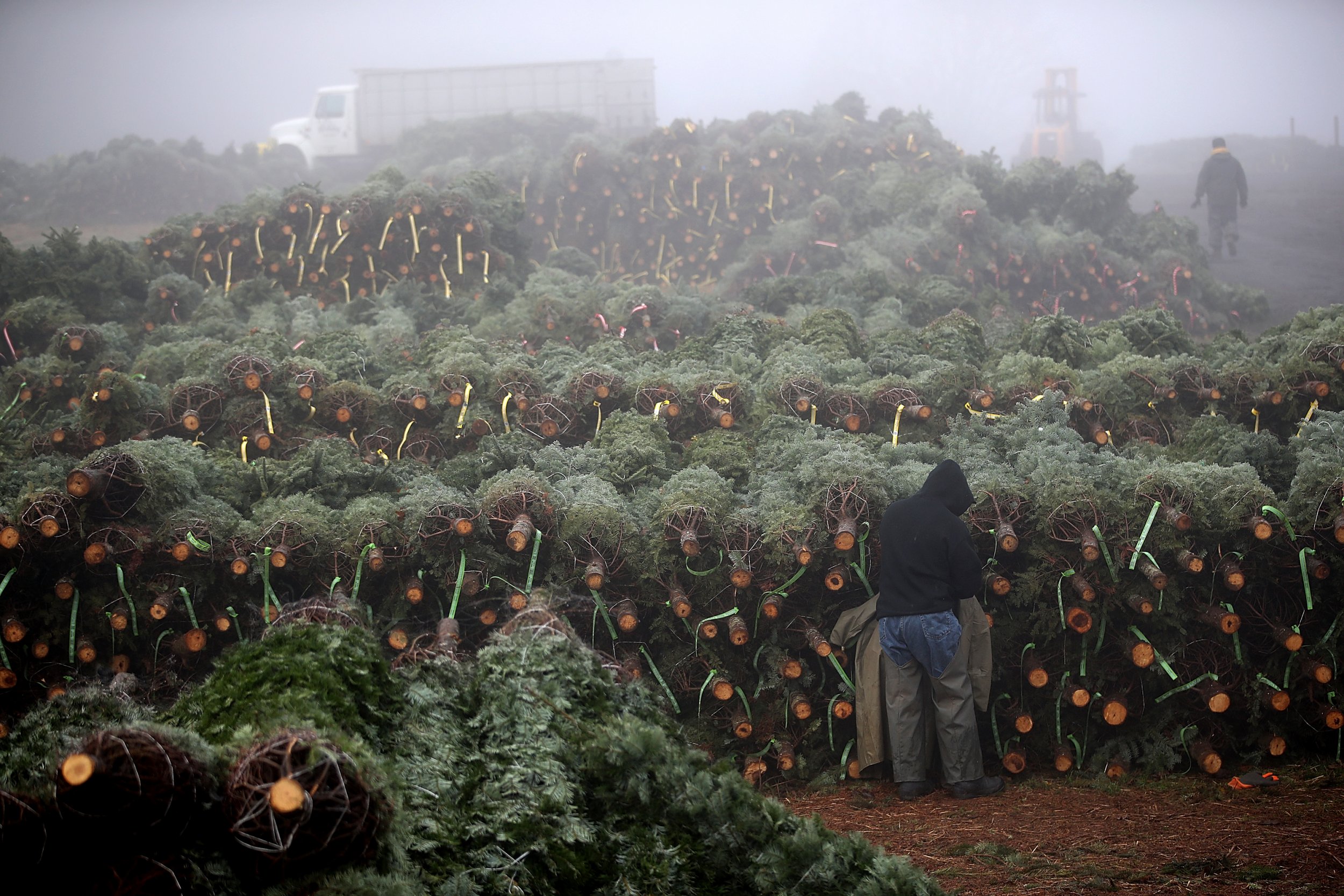 Christmas tree prices continued rising this year as a result of growing shortages dating to the Great Recession, the Miami Herald reported.
The 2008 financial crisis put many growers out of business, and the decrease in companies fostering seasonal trees, which take between eight and 10 years to be ready for sale, has yielded a lower supply, driving prices up.
The tree shortage exacerbates a problem that has, for consecutive years, plagued Americans who celebrate Christmas.
While the supply depletions are widespread, the shortages most impact smaller sellers.
"Larger retailers are impacted less by the shortage because they buy a variety of trees in large volume. Liz Simone, the store manager at the Home Depot in North Miami, said her store's stock is just fine. She expects the store will have enough to last through the 25th," the Miami Herald reported.
At the same time, local retailers are spending more money than previous years and receiving fewer trees. "Last year was bad; this year is horrible," Chris Winkler, a seller in Miami said. "I've invested more money this year and I have less trees."
Approximately 27.4 million real Christmas trees and 21.1 million fake trees were bought last year, according to statistics from the National Christmas Tree Association.
Tim O'Connor, the director of the NCTA, told the Miami Herald that a similar number of trees would likely be sold this year. However, he said, tree costs might be more than last year's average of $75.
The surge in prices demarcates a significant uptick in the past decade. The 2015 average of $51 for a tree marked a 40 percent increase from 2008, CBS News reported, citing the NCTA. By just the next year, trees cost an average of nearly $75, according to the NCTA.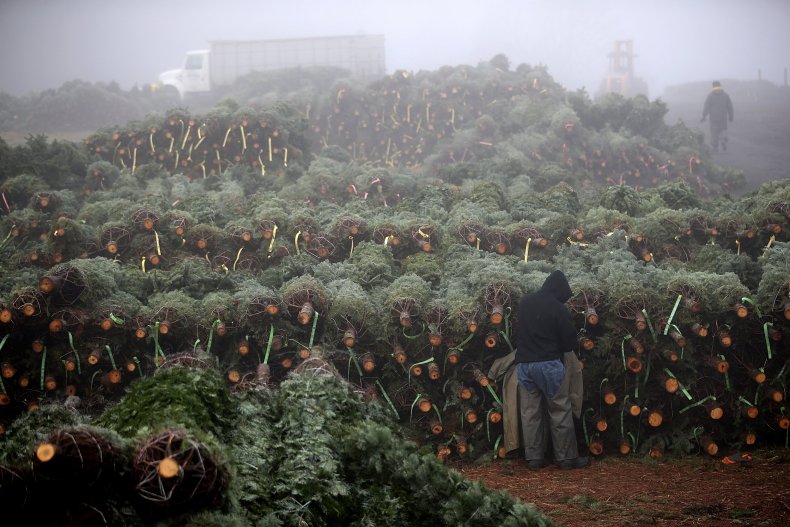 "Between 2010 and 2015, the number of acres growing Christmas trees in Oregon fell to 41,223 from 57,250, federal data show," according to the Los Angeles Times.
The issue isn't just decreased growing. Cultivators have been struggling to reach the same growth success rate as in prior years. Spring frost affected trees in Canada earlier this year. Now, snow has inundated other farms, preventing shipment. And wildfires in California impacted tree farms.
"In an average year, about 10% of the seedlings die," Oregon State University Extension Service Chal Landgren, who specializes in Christmas trees, said in 2017. "In these last two years, growers have experienced 50%, 60% and even 70% losses on noble firs."