Are Christmas Trees Poisonous to Pets? Keep Your Furry Friends Safe With This Guide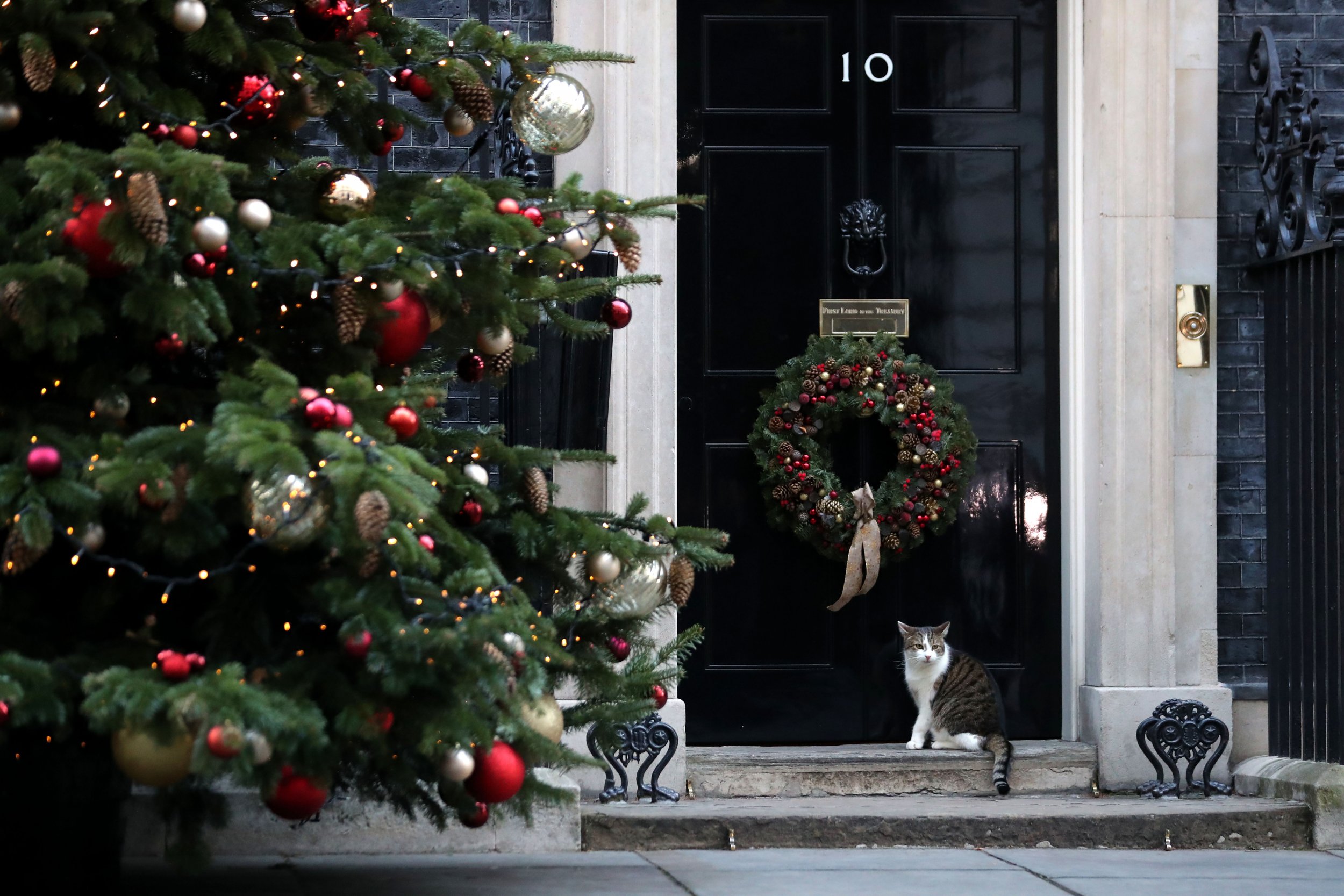 Bringing a live Christmas tree into your home, no matter how festive, can be a bit dangerous. Dry bristles can be fire starters, and trees can fall over, so homeowners should take some precautions when bringing the outside in. Pet owners in particular should be wary of having a live tree around their furry friends.
Christmas trees are one of many holiday plants that can be toxic to pets. While trees aren't the greatest concern for pets, they are considered "mildly toxic," according to pet supply company Hartz. The oils from trees and tree needles can cause upset stomachs in animals.
The fir tree oils can cause excessive vomiting and drooling, and tree needles, if especially sharp, are bad for the inside of a pet's stomach. Beware of dogs and cats eating the needles, as they can puncture the intestinal lining.
However, an even greater concern is the tree's water. When hosting a live tree for the season, preservatives can be found within the tree's base water supply. Your pet may mistake this for a bowl, and drinking from it can cause stomach issues that may poison a pet.
"Preservatives, pesticides, fertilizers and other agents, such as aspirin, are commonly added to tree water to keep the tree fresh," Hartz explained in its tree guide.
Fake Christmas trees can harbor some of the same dangers. Even fake needles can be a problem for your pet's digestion, so no matter how you celebrate, try to prevent your pets from eating anything on or around the tree.
Decorations in general, including lights, tinsel and ornaments, present obvious dangers. From electrocution with cords, to becoming tangled in wires and decorations, to ingesting processed plastics or shattering a glass orb on the floor, it's best to train your pets to stay a safe distance from the tree, especially if they're particularly reckless.
If you can't keep your pets away, try covering the tree water so it can't be accessed, and make sure your tree is in an ultra-secure base to avoid toppling over. Cats in particular are known to cause Christmas tree collapses, so you may need to take extra steps. Some cat owners use bitter scented sprays on their tree as soon as they put it up in order to deter cats from interacting with the tree.