Christmas Without Jesus Is Just an Empty Feast, Pope Francis Says on His Birthday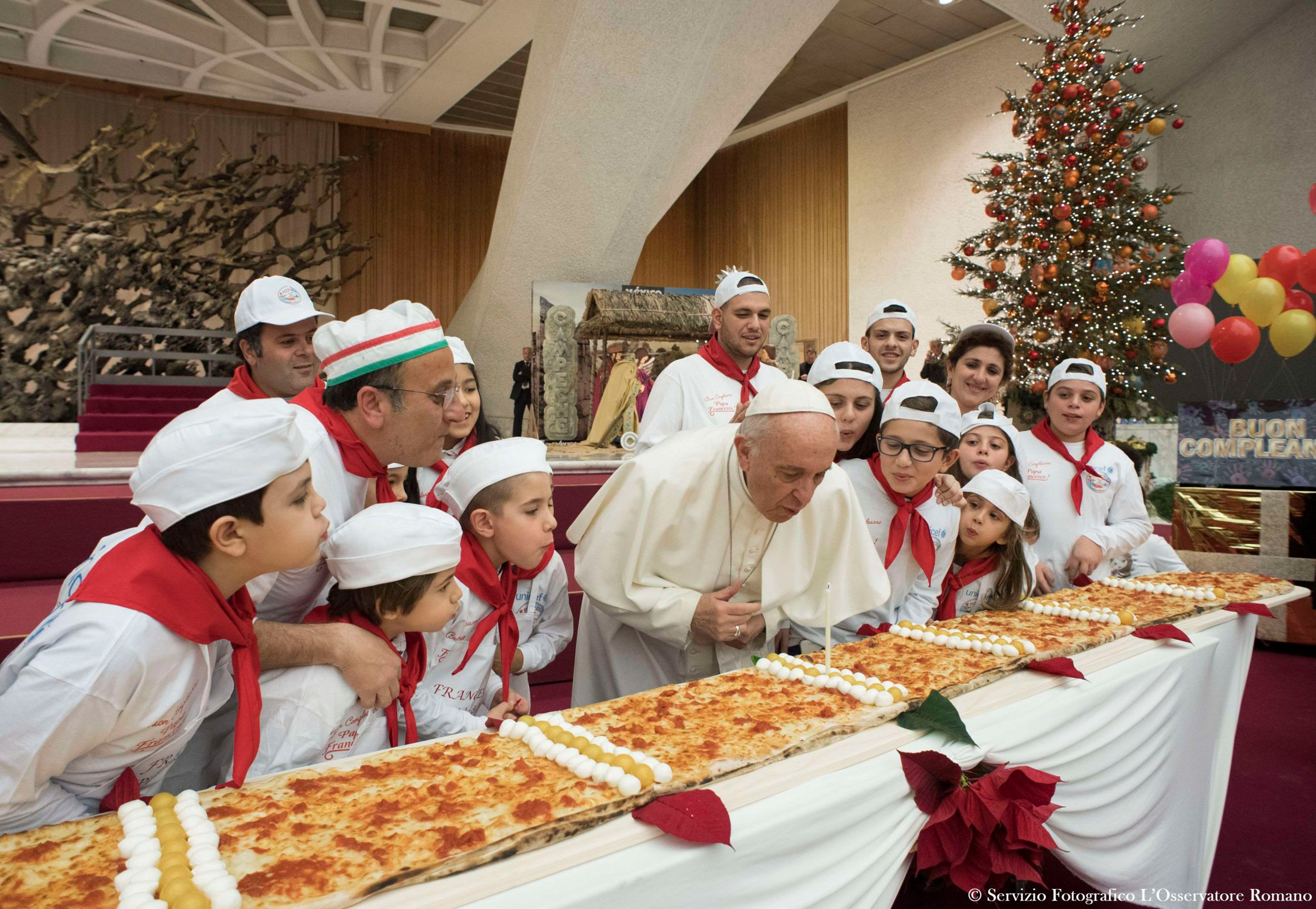 Thousands of people gathered in Rome's St Peter's Square on Sunday to celebrate Pope Francis' 81st birthday, singing the Happy Birthday in Italian as the pontiff appear at the window of the Apostolic Palace.
Not one to miss work on his birthday, the Pope delivered his regular Sunday Mass prayer, hoping for the liberation of six nuns who were kidnapped in Nigeria last month, and ending the address with a reflection on the meaning of Christmas, which the pontiff has previously criticized as having become too materialistic.
He particularly commented on the presence of Baby Jesus in the nativity scene, known as presepio in Italian, which traditionally features in Catholic homes alongside (or in place of) the Christmas tree.
"If we remove Jesus, what is left of Christmas? Just an empty feast. Do not take Jesus out of Christmas! Jesus is the core of Christmas, Jesus is the real Christmas! Get it?" he said, addressing children who came from Rome's local churches to attend the traditional blessing of the statues of Baby Jesus, whom the Pope described as being "born poor and fragile among us, to give us his love."
Pope Francis held a celebration for his birthday earlier that morning, inviting children from the Santa Marta pediatric hospital to the Vatican's Paul VI Audience Hall, where he blew out a birthday candle from a 13-foot-long pizza which he shared with his guests.
The pontiff also received a personalized cake from a bakery near the Vatican, which featured a cartoon of Pope Francis drawn by the street artist Mauro Pallotta, who signs his work as Maupal, known for the "Superpope" graffiti portraying Francis in a Superman-like pose.
Maupal portrayed the pope holding a fractured world, torn in two and sewn back together, on his shoulders with one hand supporting it. His other hand holds a small back briefcase with the word "valores"—meaning "values" in Latin—emblazoned on it, from which hangs a blue-and-red striped scarf, the colors of his favorite football team, the Argentinian San Lorenzo from his native Buenos Aires.
The cream fruit cake featured organic ingredients and seasonal fruits and spices such as pear and cinnamon, Italian newspaper La Stampa reported.
Last year, the Pope celebrated his 80th birthday by having breakfast with eight homeless people—six men and two women—sending birthday cakes to feed an additional 1,500 people to homeless kitchens around Rome.
Back then, the bakery prepared a low-calorie orange and cake, infused with mate (a traditional South American caffeine-rich drink) featuring an image of the pope holding a child in his arms.