Christopher Cantwell, the Charlottesville 'Crying Nazi,' Wants Your Sympathy From Jail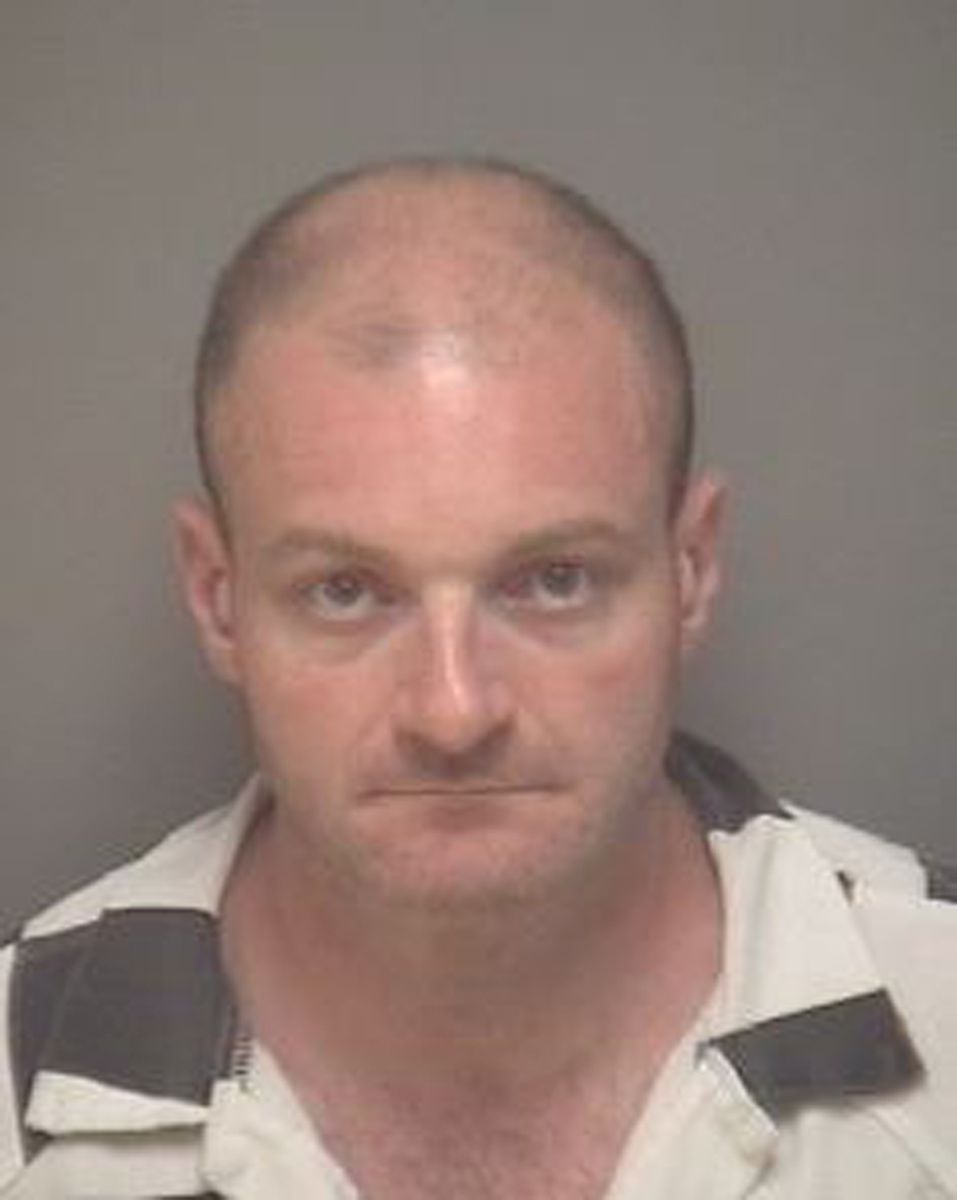 Infamous neo-Nazi Christopher Cantwell this week seemingly expressed a desire for sympathy from jail in an interview with The Daily Beast, but don't confuse that with the idea he is retracting or repenting for any of the hateful things he's said or done. Nope, he's as much a white supremacist as ever.
Cantwell rose to prominence—his stint as a flailing libertarian comedian and his brief appearance on The Colbert Report crusading against meter maids, notwithstanding—as a central character in a stunning Vice News segment on the Charlottesville, Virginia, protests. The demonstrations turned deadly after a white supremacist rammed a car into a crowd of counterprotesters.
Cantwell and his ilk marched in early August at the University of Virginia. Carrying tiki torches, they chanted Nazi slogans and statements such as "Jews will not replace us." After it was disclosed the white supremacist had a warrant out for his arrest for pepper-spraying counterprotesters (a photo appeared to show him clearly in the act), Cantwell posted a tearful video to YouTube, which did not engender much sympathy.
"When I come down here for a permitted demonstration, championed by the ACLU, where the police are supposed to be clearing our enemies from our path, and then I find myself involved in a riot facing 20 years in prison, I got emotional, shockingly enough," Cantwell told The Daily Beast in his first interview since going to jail. "One minute I'm a fucking white supremacist terrorist and the next minute I'm a fucking crybaby?... I'm a goddamn human being."
Cantwell, 36, told the website he was using the pepper spray to defend himself, a claim Emily Gorcenski—one of the activists who swore before a magistrate that she was attacked by Cantwell, which led to the warrant—disagreed with. "It was 300 against 30, and they had us surrounded," she said.
Cantwell was charged with three felonies, which could mean five-year sentences apiece.
During the interview, the white supremacist leader proved he has held on to his beliefs while in prison, using a slur for transgender people to label Gorcenski and using an anti-Jewish slur to slam the counterprotesters. He added, "All of these people [statue removers] are taking their talking points from Jews," according to The Daily Beast.
While Cantwell seems to show support for Donald Trump—who equivocated on the Charlottesville violence, saying there were "very fine people on both sides"—the neo-Nazi's statements from jail echo negative comments he's made in the past about the leader of the free world and his family.
In the Vice segment, Cantwell said he wanted a president "like Donald Trump [but] who does not give his daughter to a Jew," referring to the former reality-TV star's son-in-law and adviser, Jared Kushner.