Snake Owner Has Reptiles Seized From Home After Deadly Zebra Cobra Escapes
Various venomous snakes were seized from a home in Raleigh, North Carolina, after a venomous zebra cobra was accidentally released from the house, causing a city-wide hunt for it.
Police are yet to confirm the owner's identity, but it's reported to be TikTok-famous snake owner Christopher Gifford, who resides on the road.
A Brittany Woods resident called 911 after spotting the escaped snake on his porch on Monday evening. By Tuesday, police had sent out a warning to local residents to stay away from the snake, and if they saw it, to call 911. Residents reported receiving email notifications on social media.
Zebra cobras are native to Africa and venomous and are likely to spray their venom when cornered, which can reach nine feet.
NC State Professor of Aquatic, Wildlife, and Zoological Medicine Greg Lewbart told WSOC TV that the snake's venom can cause blindness, tissue damage and even death.
Benjamin German, MD, a local emergency physician and snake enthusiast who helped with the rescue told Newsweek that the local hospital had prepared a plan, "for the event that someone was exposed to the venom through a bite or an eye exposure."
"There are small children and pets who live in the immediate area and it was a dangerous situation. The residents were getting exhausted from this situation extending over several days and were ready for it to be over. While we were out in the heat waiting for the snake to re-emerge, the residents offered us water and food and even offered to order us pizza," he added.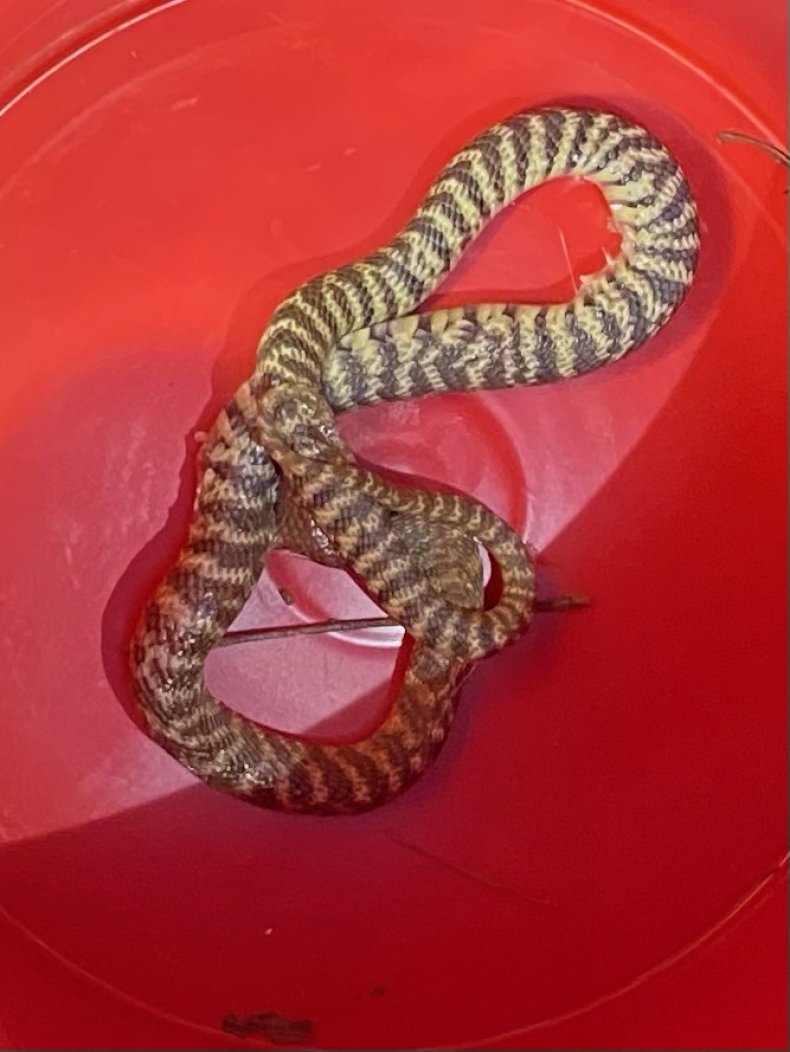 WRAL reported that on Tuesday afternoon, police had searched a home on Chamonix Place, which is close to the sighting of the snake. Public records show that the home belongs to Keith and Rebecca Gifford, the parents of Christopher, who operates online under the handle @the_giff, and has over 400,000 followers.
The TikTok account shows various videos of Christopher Gifford handling his snakes, and catching ones out in public. As reported by Vice, all pictures of the zebra cobra have since been deleted from his social media accounts.
Although German was unable to provide information on the owner, he confirmed to Newsweek that the owner was not involved in the capture.
Speaking on the capture itself, German explained that during hot days, snakes tend to be active during the evening when it's cooler. "Closed-circuit cameras had been set up to view the area and look for snake movement," he said.
"The plan was to pull back a bit from the area so that the snake felt comfortable to re-emerge when the temperature cooled. Jen and animal control had set up glue traps around all the points of egress for the snake so that if it crawled out, it would get stuck on a trap and then could be secured. We waited for several hours and periodically checked the area. Finally, at about 8:30 pm, as the sun was going down, we made a final check," he said.
"As we checked the area, both Jen [Davis, a local snake expert] and I saw the snake stuck to one of the traps near the backside of the porch. The snake and trap were gently lifted with snake tongs and placed in a bucket designed for venomous snakes."
It wouldn't be the first time Christopher Gifford encountered issues while handling his pets. In March, he confessed to being the unidentified man hospitalized in North Carolina after being bitten by a green mamba snake.
The News & Observer reported that the UNC REX Hospital didn't have the required antivenom, leading to the Riverbanks Zoo and Garden in South Carolina transporting it, via helicopter, for emergency assistance. He was treated with four vials of antivenom and spent 40 hours in hospital.
Christopher Gifford admitted that it was him in a Facebook post in April, shared to a group named "The Venom Interviews."
"My first reaction [after the bite] was to drop the snake, after that I hooked and tailed him, secured the snake and immediately went upstairs to notify my parents I had been bit and we needed to go to the hospital," he wrote.
"On our way I had called two numbers, poison control center and 911 in hopes to get in touch with ER to let them know a patient was coming and that I would need an ICU as well as probably would need to be intubated. Once in the hospital there were two things I said due to the fact I didn't know how much longer I could speak and that was 'I refuse a fasciotomy and I want zero coverage on me being here for a bite.'"
Later in the post, he claimed that Animal Control visited his home to check his snakes, and said they were "pleased with [the] housing and health," of them. Ironically, they noted that he didn't have an "escape recovery plan" in place, which is required by law.
The Gifford family are yet to speak to the media, and reportedly told ABC11 to leave the premises when they approached the house.
Raleigh police have not confirmed where the snake has been relocated to, or what the next step is for the owner, but have said that, "The snake is safely contained and cared for in an appropriate facility."
"At last check, that snake is doing well in a secure facility in a different part of the state," said German.
Newsweek has contacted Raleigh Police, Christopher Gifford and multiple people involved in the rescue for comment.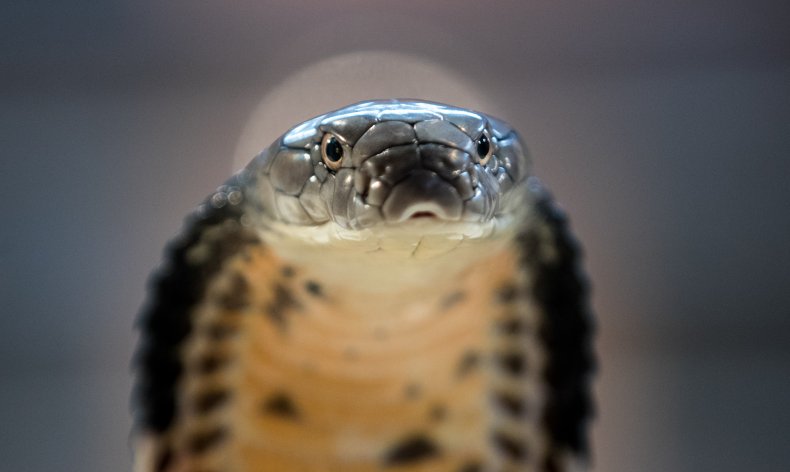 Update 7/3/21, 03:30 a.m. ET: This article was updated with comments from Benjamin German.
Update 7/5/21, 03:24 a.m. ET: This article was updated with corrected information and images.