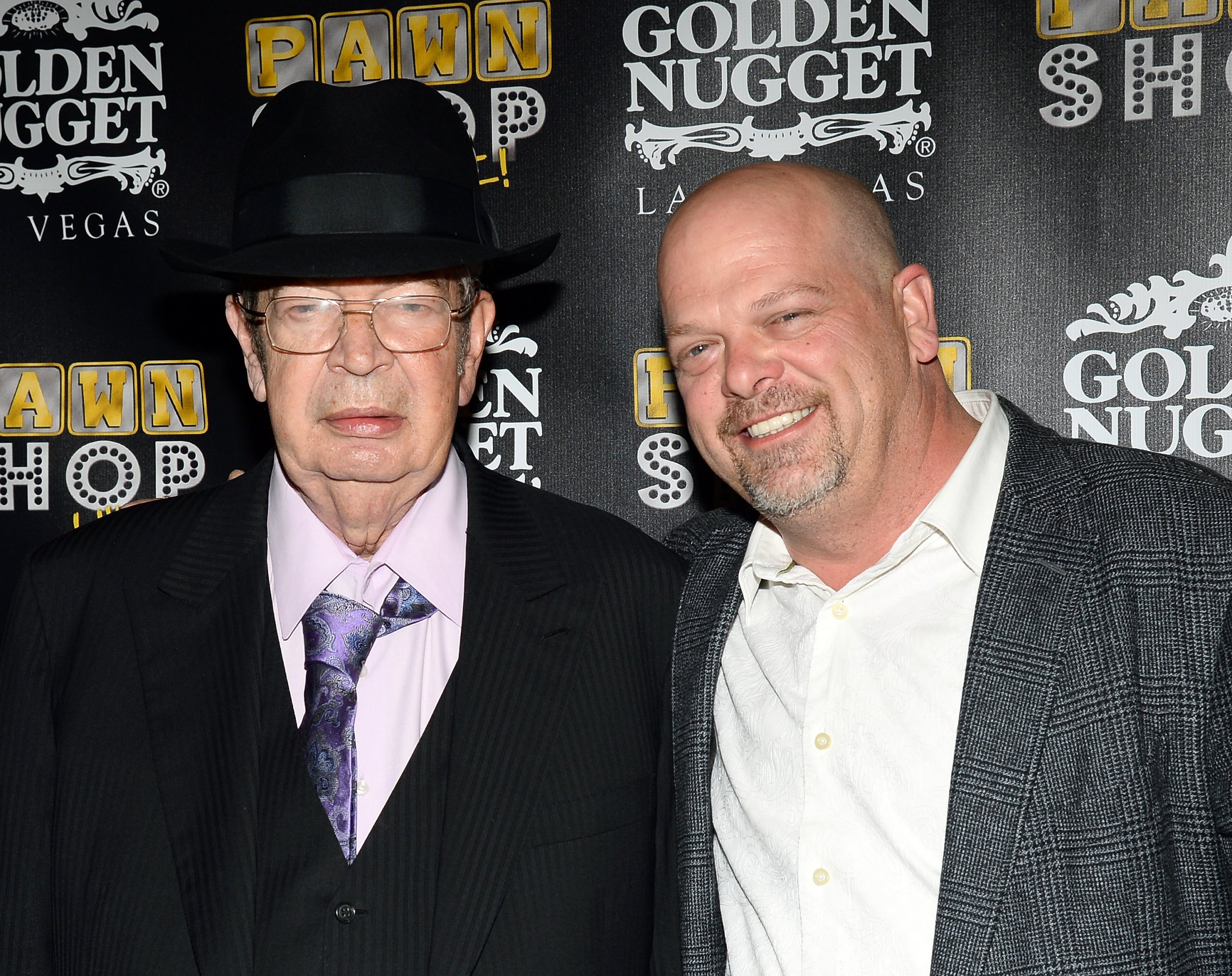 Pawn Stars' Richard Benjamin Harrison left one of his sons out of his will, The Blast reported Tuesday.
Richard Harrison changed his will and removed his youngest son, Christopher, as one of his beneficiaries in 2017. Christopher, along with Richard's wife and other two children, were initially his beneficiaries. "I would like to express my love and affection for Christopher Keith Harrison; however, for purposes of this Will, I have intentionally and with full knowledge failed to provide for him and his issue," he wrote in his latest will, published by The Blast. It is unknown why he chose to cut him out of the will.
The document then stated that any future references to his children were about Joseph and Rick Harrison. The latter was named the estate's administrator, according to The Blast. The worth of the estate is unknown.
Rick posted about his father's passing after "his long battle with Parkinson's" disease on Instagram on June 25. Harrison was 77.
"Richard Benjamin 'The Old Man' Harrison passed away this morning surrounded by those he loved," he wrote about the man he called his "hero" in another Instagram post that day. "That I got to share him with so many others and they got to see what a great family man he was is something I am grateful to have experienced with him. He lived a very full life and through the History television show Pawn Stars touched the lives of people all over, teaching them the value of loving your family, hard work and humor." He included photos of his father with both posts.
Richard Harrison owned and worked in the Gold & Silver Pawn Shop in Las Vegas with his son, Rick. The store opened in 1989. The History Channel reality series Pawn Stars follows the family's daily lives in the shop and includes local experts who appraise items being sold and pawned. It premiered in 2009 and has aired 15 seasons so far.
Rick, along with other family members and colleagues from the shop, said goodbye to Richard Harrison, aka "the Old Man," with a look at some of his best moments in the episode "A Treasure Remembered" on June 27. The History Channel has also dedicated a section of the show's page to the "Best of the Old Man."
There is a memorial at the Gold & Silver Pawn Shop for Harrison, as seen in Rick's tweet June 25.