Christopher Meloni's Audacious Photoshoot Just Broke the Internet
Christopher Meloni has caused something of a Twitter frenzy with an audacious new photoshoot.
The Law & Order star posed in a series of polaroid-style snaps for a feature with Interview Magazine and the thirst-trap nature of the shoot has delighted fans.
The 60-year-old actor shows off his eccentric style and love of fitness in the photos, emphasizing his sex-symbol persona—and it has certainly gone down a treat with fans.
When asked about his so-called "zaddy" image for the feature, Meloni embraced it, telling the publication: "I've been called that a lot, and who am I to argue with it? Sure, I'm a zaddy."
Urban Dictionary defines "zaddy" as: "A fine, handsome and sexy ass intelligent man that makes you smile and drip every time you see him. He knows how to handle business in and out of the bedroom."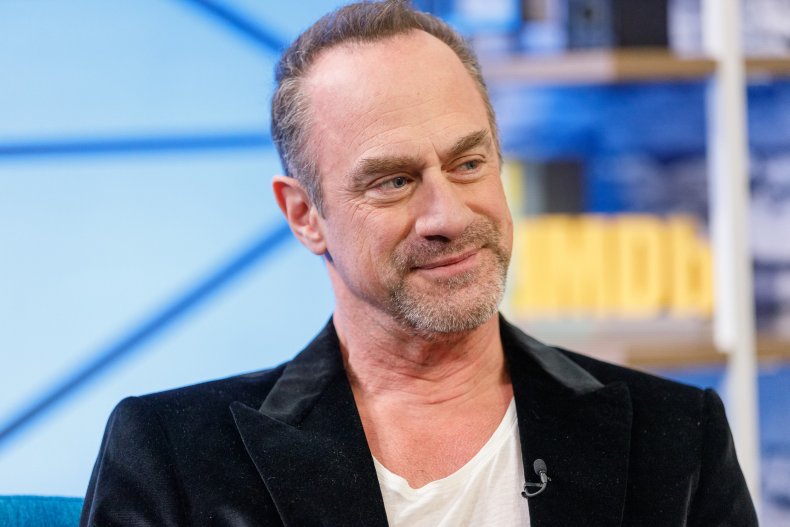 So needless to say, Meloni has pretty much broken the internet as a result of this admission along with the photoshoot.
"CHRIS MELONI IN A CROP TOP AND GREY SWEATS IM GOING ABSOLUTELY FERAL," reads one enthusiastic tweet.
While another person added: "Thank you @InterviewMag for this photo of @Chris_Meloni's wagon."
Meloni addressed his fans in the interview, acknowledging their appreciation for his glutes.
"I've been blessed with glutes that have an attractive shape," he said. "But I have a trainer, and we're going through bodybuilding phases, and where everyone kind of caught me was that I'd been preparing for one year in a very high-intensity weight training program that actually focused on legs.
"So I guess you could argue that the glute-peeping public are now reaping the benefits of all that hard work."
Another person joked: "Dear Christopher Meloni, Yes I do the cooking. Yes I do the cleaning."
Another tweet reads: "happy pride month here's Christopher Meloni in Interview mag."
Many were taken with the striking green and pink outfit Meloni sports in some of the photos.
As one person joked in a viral tweet: "the piece of watermelon bubble gum I swallowed waiting in my stomach for 7 years."
He is also being compared to the popular Maybelline Great Lash mascara tube in a bizarre but apt comparison.
Elsewhere in the interview, Meloni spoke about being a quarterback in high school, saying it was an "awesome" experience.
"It was awesome being one. You're basically number one on the call sheet," he said. "The younger kids were in awe of you, but I'm not designed to buy into the hype. I just wanted to win, which we did. The fact that we were undefeated was the true goal."