Unseen Christopher Steele Memo Claimed Russia Stopped Trump From Appointing Romney as Secretary of State: Report
Russia believed it effectively blocked former Massachusetts Governor Mitt Romney from being President Donald Trump's choice for secretary of state, according to an unpublished memo penned by the same author of the Trump-Russia dossier.
Former British intelligence officer Christopher Steele reportedly wrote a separate memo in November 2016 that cited a "senior Russian official" who claimed the Kremlin believed it had managed to influence Trump to favor a more Russia-friendly choice who could help lift sanctions over the Ukraine crisis, according to a Monday report from The New Yorker.
The report goes on to suggest that Steele may have discussed the unreleased memo with Special Counsel Robert Mueller's team investigating Russia's interference in the 2016 election.
Steele's other memo, unlike the 35-page dossier published in January of last year and denounced by Trump and a number of Republicans, cited a single source. Yet its content was still startling. It claimed that Russia had somehow reached Trump and asked for a secretary of state who could possibly alleviate sanctions put in place for its annexation of Crimea and work with Russia on security concerns.
Romney said last year that Trump's defeated opponent Hillary Clinton had encouraged him to go for the position. After much speculation and even a dinner together at Trump Tower, Trump did not offer Romney the spot, instead opting for former ExxonMobil chief Rex Tillerson, who has a longstanding relationship with Russian President Vladimir Putin.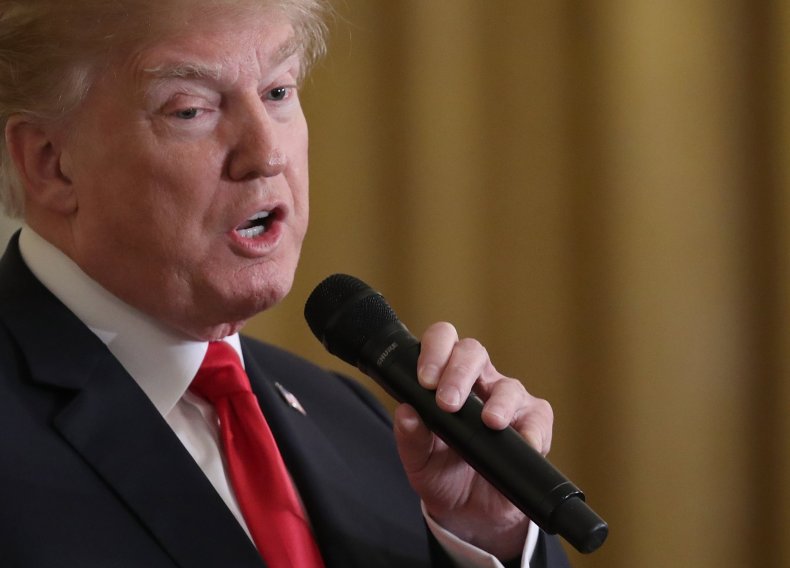 That narrative of Russia holding influence over Trump fit the one originally posited by Steele in the dossier. While citing Russian sources, Steele wrote that Trump and Russia had been closely linked since 2013 and that Russia intended to help the billionaire real estate mogul defeat Clinton.
It also outlined that Russia could have damning information about the president, which could be used to blackmail or extort him should he take power. The most infamous example, according to Steele, was a supposed video of Trump instructing Russian prostitutes to urinate on a bed that President Barack Obama had previously slept on at the Ritz Moscow.
Trump and his administration have denied the allegations of collusion or ties to Russia, but questions have persisted over the president's attitude and policies toward Putin's regime. Trump, who has called for better relations with Russia, only recently conceded publicly that Russia had interfered in the 2016 election after Mueller's team indicted 13 Russians and three Russian entities last month.
Trump also said he believed Putin's denials when he asked about election hacking and meddling during their meeting at the Group of 20 Summit in July.
Trump, the White House and many others close to the president have stated publicly on numerous occasions that Steele's original dossier was "fake" and or unverified, while pointing out that Clinton's campaign started to pay research firm Fusion GPS—which originally hired Steele—to keep working during the 2016 general election after conservative outlet the Washington Free Beacon had stopped.