Christopher Walken's 76th Birthday: His 20 Best Movies Ranked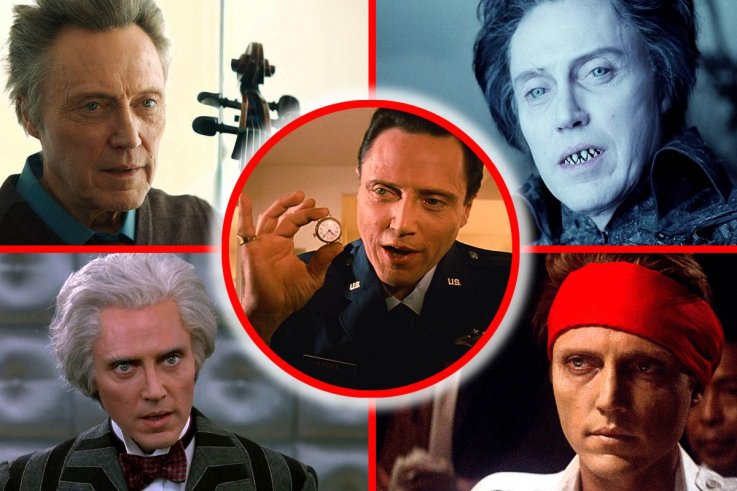 American actor Christopher Walken, who turns 76 today, is best known for his appearances in movies like The Deerhunter, True Romance and Catch Me If You Can. Born on March 31, 1943, Walken's breakthrough as an actor came in 1977, as the suicidal brother of Annie Hall in Woody Allen's classic of the same name. Walken was not one of the leading players, but his performance was memorable—even if his name was misspelled as "Christopher Wlaken" in the credits.
Walken's career could have gone in a very different direction—he came close to being cast as Han Solo in Star Wars, but George Lucas ultimately opted for Harrison Ford. His next big role was as a suicidal steelworker and Vietnam veteran in Michael Cimino's The Deer Hunter (1978). The movie was critically acclaimed and Walken picked up the best supporting actor Oscar.
In 1985, Walken cemented his sinister status by playing chief antagonist Max Zorin, the psychopathic product of a Nazi medical experiment, in the James Bond movie A View to Kill. The 1990s saw a string of iconic performances, from the equally villainous Max Schreck in Batman Returns to the famed "Sicilian scene" in True Romance and a bizarre watch monologue in Pulp Fiction.
In 2001, Walken signed up to star in the music video for Fatboy Slim's Weapon of Choice, directed by Spike Jonze. The video attracted huge attention, receiving 6 MTV awards and a Grammy for best music video.
Walken's portrayal of Frank Abagnale Jr.'s father in Steven Spielberg's Catch Me If You Can won him widespread praise. It also won him a Bafta for best supporting actor and an Academy Award nomination.
Since then, Walken has remained a mainstay in Hollywood universe—from comedies such as Wedding Crashers and Hairspray to offbeat dramas like Seven Psychopaths and The Family Fang. To celebrate his birthday, Newsweek has analyzed data from review aggregation websites Rotten Tomatoes, Metacritic and IMDb to rank Walken's 20 best movies.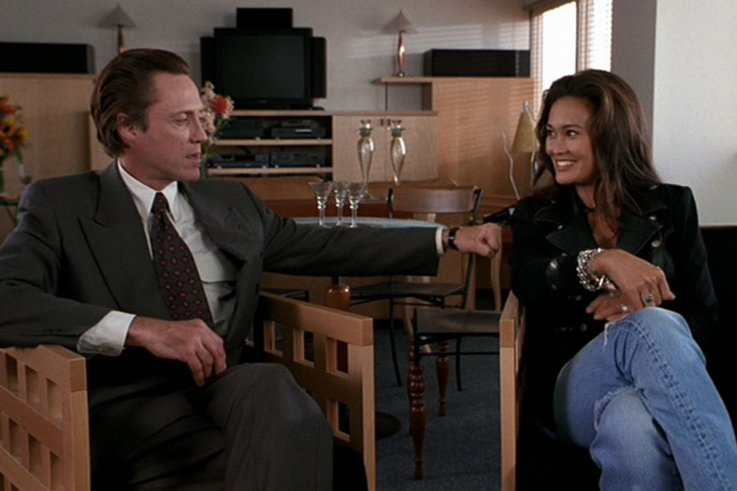 Paramount Pictures
20. Wayne's World 2 (1993). Total score: 59.86%.
Director: Stephen Surjik. Starring: Mike Myers, Dana Carvey, Christopher Walken, Tia Carrere, Chris Farley, Drew Barrymore.
Plot summary: The inseparable duo try to organize a rock concert while Wayne must fend off a record producer who has an eye for his girlfriend.
What the critics said: "This film is sometimes too familiar, especially in early scenes that deliberately repeat the first film's gags. But the formula isn't tired yet." Janet Maslin, New York Times.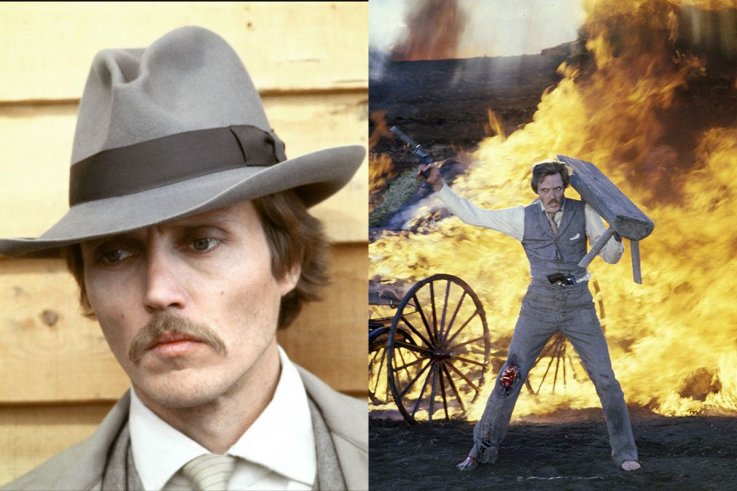 United Artists
19. Heaven's Gate (1980). Total score: 61.01%.
Directed by: Michael Cimino. Starring: Kris Kristofferson, Christopher Walken, John Hurt, Sam Waterston, Isabelle Huppert, Jeff Bridges.
Plot summary: A dramatization of the real-life Johnson County War in 1890 Wyoming, in which a Sheriff born into wealth, attempts to protect immigrant farmers from rich cattle interests.
What the critics said: "This movie is $36 million thrown to the winds. It is the most scandalous cinematic waste I have ever seen, and remember, I've seen Paint Your Wagon." Roger Ebert, Chicago Sun-Times.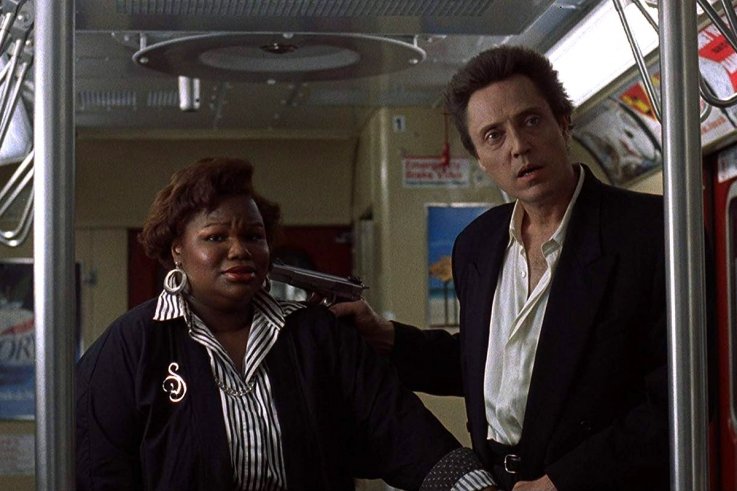 Carolco Pictures
18. King of New York (1990). Total score: 62.09%.
Directed by: Abel Ferrara. Starring: Christopher Walken, David Caruso, Laurence Fishburne, Wesley Snipes, Giancarlo Esposito, Steve Buscemi.
Plot summary: A drug kingpin is released from prison and seeks to take total control of the criminal underworld in order to give back to the community.
What the critics said: "Abel Ferrara stages the violence in electrifying spasms, and Walken, with his undead complexion, his jittery line readings, and his stare of cold rage, mesmerizes the camera. " Owen Gleiberman, Entertainment Weekly.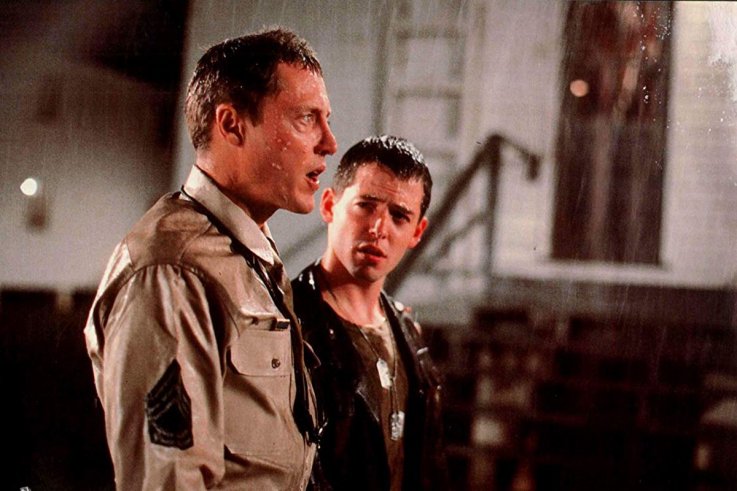 Universal Pictures
17. Biloxi Blues (1988). Total score: 63.25%.
Directed by: Mike Nichols. Starring: Matthew Broderick, Christopher Walken, Matt Mulhern.
Plot summary: A group of young recruits goes through boot camp during the Second World War in Biloxi, Mississippi. From the play by Neil Simon.
What the critics said: "With superb performances by Mr. Broderick and Christopher Walken, who plays Mr. Simon's nearly unhinged, very funny variation on the drill sergeant of movie myth, Biloxi Blues has a fully satisfying life of its own." Vincent Canby, New York Times.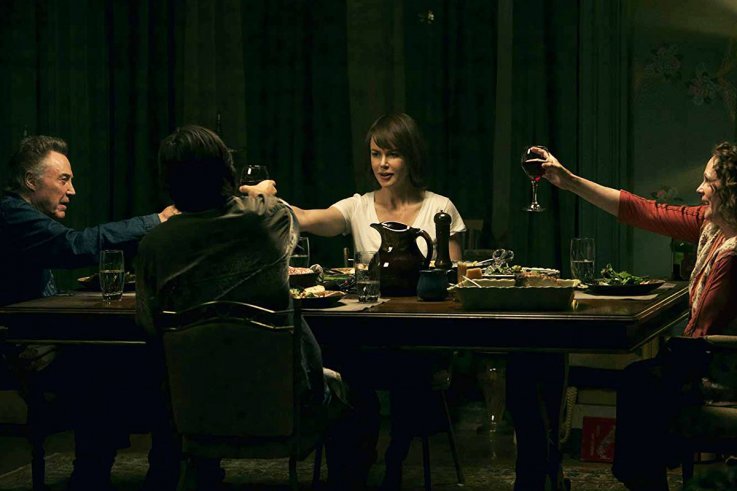 Starz Digital Media
16. The Family Fang (2015). Total score: 65.43%.
Directed by: Jason Bateman. Starring: Jason Bateman, Nicole Kidman, Kathryn Hahn.
Plot summary: A brother and sister return to their family home in search of their world famous parents who have disappeared.
What the critics said: "Compelling and weird." Bill Goodykoontz, Arizona Republic.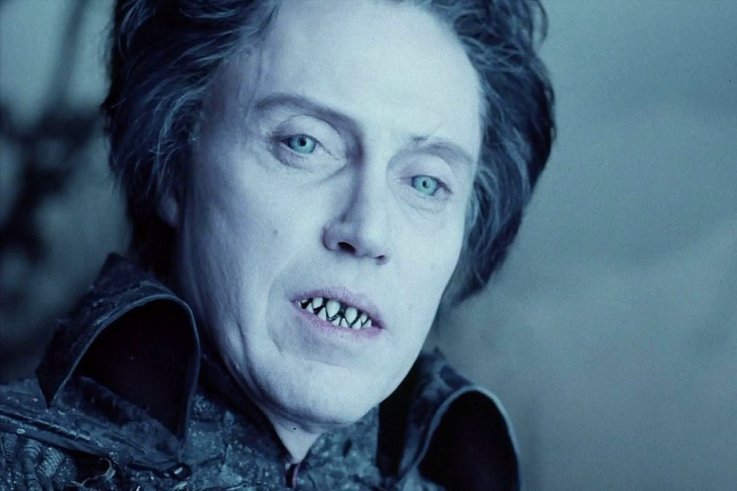 Paramount Pictures
15. Sleepy Hollow (1999). Total score: 66%.
Directed by: Tim Burton. Starring: Johnny Depp, Christina Ricci, Miranda Richardson, Michael Gambon, Casper Van Dien, Richard Griffiths, Ian McDiarmid, Michael Gough, Christopher Walken.
Plot summary: Ichabod Crane is sent to Sleepy Hollow to investigate the decapitations of three people, with the culprit being the legendary apparition, The Headless Horseman.
What the critics said: "With the head-rollingly entertaining Sleepy Hollow, director Tim Burton returns to peak form, delivering the best Hammer horror movie that never was." Steve Murray, Atlanta Journal-Constitution.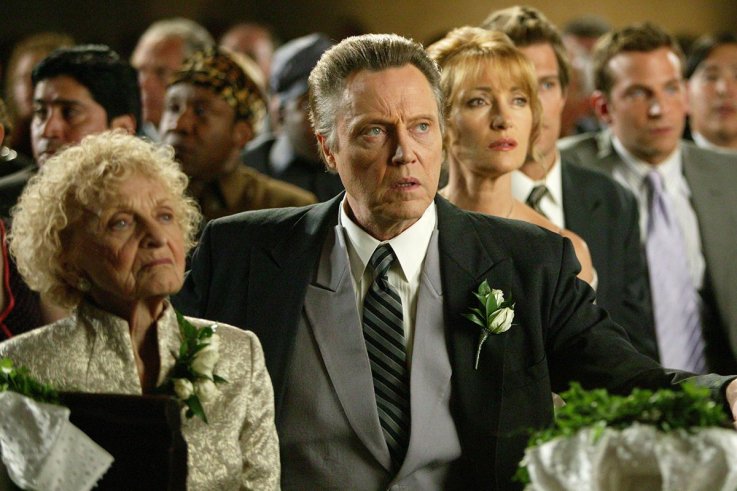 New Line Cinema
14. Wedding Crashers (2005). Total score: 66.78%.
Directed by: David Dobkin. Starring: Owen Wilson, Vince Vaughn, Rachel McAdams, Christopher Walken, Isla Fisher, Jane Seymour.
Plot summary: John Beckwith and Jeremy Grey, a pair of committed womanizers who sneak into weddings to take advantage of the romantic tinge in the air, find themselves at odds with one another when John meets and falls for Claire Cleary.
What the critics said: "No one's going to mistake it for a major piece of cinema, but it's the rare person who won't find themselves consistently laughing aloud. This is one reception you won't want to miss." Tom Long, Detroit News.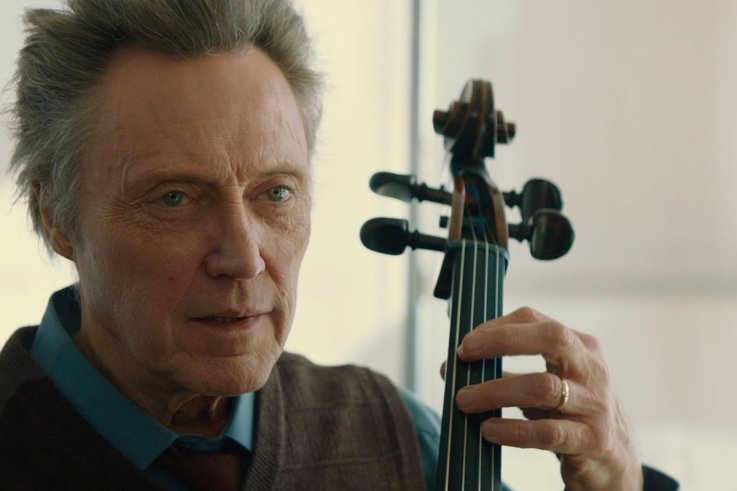 Entertainment One
13. A Late Quartet (2012). Total score: 67.26%.
Directed by: Yaron Zilberman. Starring: Philip Seymour Hoffman, Christopher Walken, Catherine Keener.
Plot summary: Members of a world-renowned string quartet struggle to stay together in the face of death, competing egos and insuppressible lust.
What the critics said: "May not sound like a scintillatingly good time at the movies, but actually it is." Bruce DeMara, Toronto Star.