Christopher Walken's 76th Birthday: His 20 Best Movies Ranked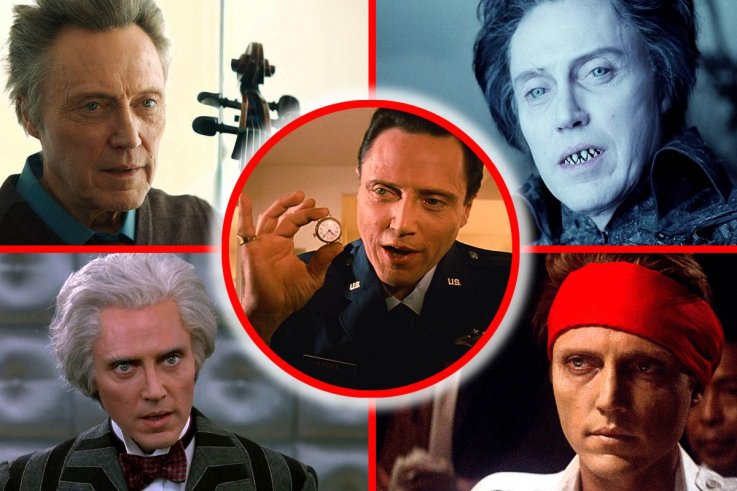 American actor Christopher Walken, who turns 76 today, is best known for his appearances in movies like The Deerhunter, True Romance and Catch Me If You Can. Born on March 31, 1943, Walken's breakthrough as an actor came in 1977, as the suicidal brother of Annie Hall in Woody Allen's classic of the same name. Walken was not one of the leading players, but his performance was memorable—even if his name was misspelled as "Christopher Wlaken" in the credits.
Walken's career could have gone in a very different direction—he came close to being cast as Han Solo in Star Wars, but George Lucas ultimately opted for Harrison Ford. His next big role was as a suicidal steelworker and Vietnam veteran in Michael Cimino's The Deer Hunter (1978). The movie was critically acclaimed and Walken picked up the best supporting actor Oscar.
In 1985, Walken cemented his sinister status by playing chief antagonist Max Zorin, the psychopathic product of a Nazi medical experiment, in the James Bond movie A View to Kill. The 1990s saw a string of iconic performances, from the equally villainous Max Schreck in Batman Returns to the famed "Sicilian scene" in True Romance and a bizarre watch monologue in Pulp Fiction.
In 2001, Walken signed up to star in the music video for Fatboy Slim's Weapon of Choice, directed by Spike Jonze. The video attracted huge attention, receiving 6 MTV awards and a Grammy for best music video.
Walken's portrayal of Frank Abagnale Jr.'s father in Steven Spielberg's Catch Me If You Can won him widespread praise. It also won him a Bafta for best supporting actor and an Academy Award nomination.
Since then, Walken has remained a mainstay in Hollywood universe—from comedies such as Wedding Crashers and Hairspray to offbeat dramas like Seven Psychopaths and The Family Fang. To celebrate his birthday, Newsweek has analyzed data from review aggregation websites Rotten Tomatoes, Metacritic and IMDb to rank Walken's 20 best movies.