Trump's FBI Director Pick Christopher Wray Approved in Unanimous Vote by Senate Judiciary Committee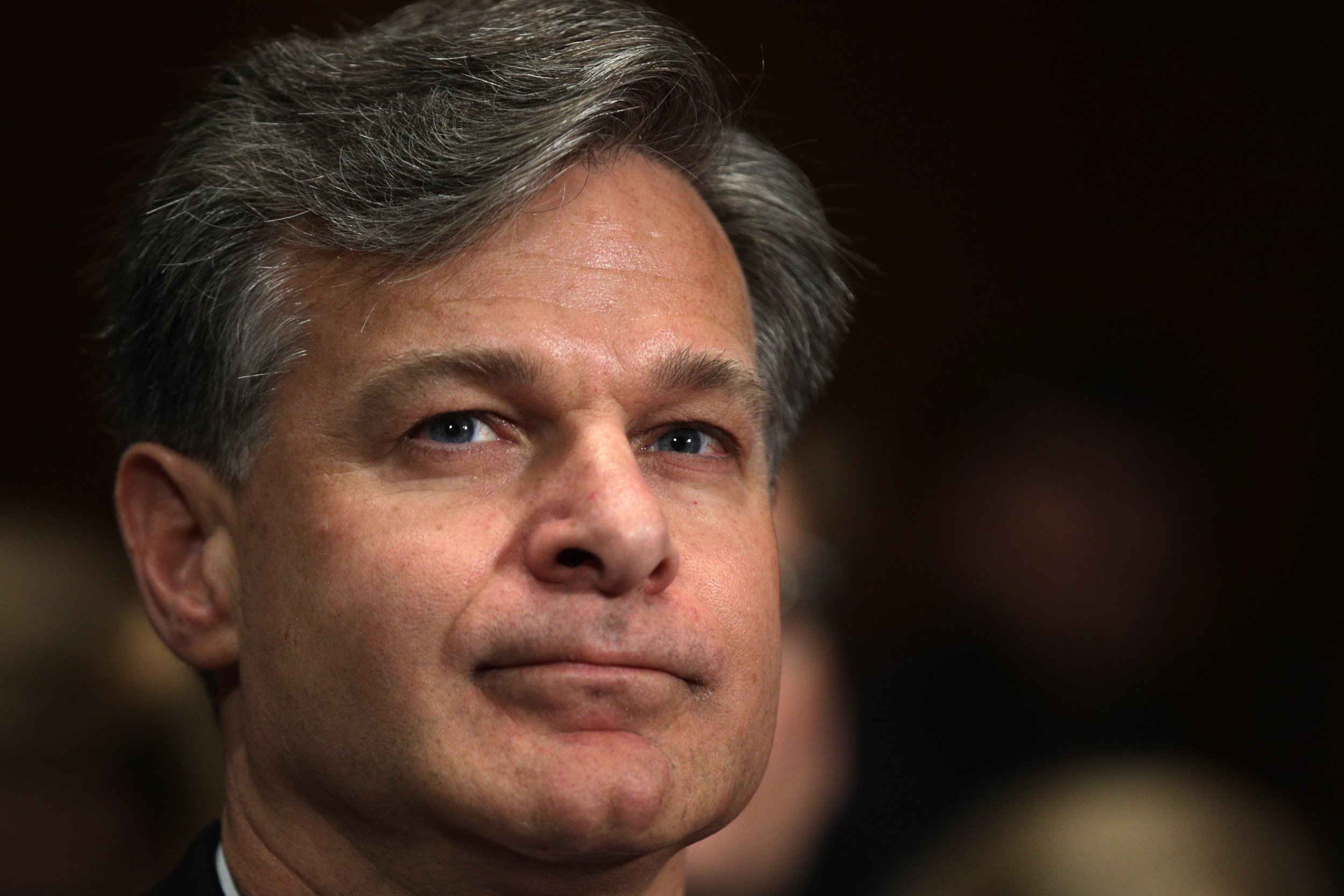 The Senate Judiciary Committee voted on Thursday to recommend to the full Senate the nomination of Christopher Wray for FBI director. The decision was unanimous.
The favorable recommendation was expected, as more than half of committee members had publicly expressed support for Wray following President Donald Trump's initial announcement of his intent to nominate Wray, on June 7, and after Wray's confirmation hearing before the Judiciary Committee on July 12.
Related: Chris Wray, the anti-Comey
"At a critical time for the bureau, the president has selected a former prosecutor and assistant attorney general with impeccable credentials, vast experience, and strong support across the board," Senator Orrin Hatch, a Republican from Utah, and a member of the Judiciary Committee, said in a statement following Trump's initial announcement. "I look forward to Mr. Wray's speedy confirmation so that the FBI can continue its important work." Senator Chuck Grassley, the committee chairman, and Senator Diane Feinstein, the ranking member, had also voiced support.
At his confirmation hearing prior to the committee vote, Wray fielded questions about how he would lead the bureau independently, and what he would do if Trump asked him for his loyalty, as James Comey, whom Trump fired from the FBI post in May, has claimed the president did. "I believe to my core that there's only one right way to do this job, and that is with strict independence, by the book, playing it straight, faithful to the Constitution, faithful to our laws and faithful to the best practices of the institution," Wray said at the hearing. "Anybody who thinks that I would be pulling punches as the FBI director sure doesn't know me very well."
The nomination now goes to the full Senate. Senate Majority Leader Mitch McConnell plans to confirm Wray before senators break for recess on August 11, a spokesman for McConnell told Politico on Monday. To be confirmed, Wray needs a simple majority of at least 51 out of 100 votes. In recent days, Wray has visited Capitol Hill to meet with Senators outside the Judiciary Committee.
In the modern era of the FBI, since the death of longtime director J. Edgar Hoover in 1972, the average length of time between the nomination and confirmation of a director has been 20 days, excluding the special second appointment of Robert Mueller, which took just one day. For James Comey, the most recent director, the process took 38 days. Presidents have twice withdrawn nominations: in 1973, under Richard Nixon, after Senators opposed the nomination, and in 1977, under Jimmy Carter, because the nominee was recovering from serious surgery.
Wray was an assistant U.S. attorney general overseeing the criminal division of the Department of Justice under President George W. Bush. Since 2005, he has worked as a lawyer at the firm King & Spalding. He has said he would leave the firm upon confirmation.