This Google Chrome Extension Replaces 'Elon Musk' Mentions with 'Grimes's Boyfriend'
This week, Google's search results were swamped with references to billionaire technologist Elon Musk after he stepped out at New York's Met Gala on the arm of Canadian musician Grimes. So in the name of comedy, one man, 24-year-old James Bartholomeou, decided to take matters into his own hands.
Bartholomeou, who works as a community manager at Focus Home Interactive, a computer game publisher based in France, created a downloadable extension for Google's Chrome browser that replaces every mention of "Elon Musk" with the term "Grimes' Boyfriend."
Using it swiftly results in a slew of gems, including "What the Hell Is Going on With Grimes's Boyfriend and Grimes" (TheCut), "Grimes's Boyfriend and his new musician girlfriend Grimes tweet about their budding eccentric relationship" (the Daily Mail) and "Fans of Grimes's Boyfriend and Grimes Are Worried Their Relationship Has Broken Art and Capitalism" (Slate).
The inspiration, Bartholomeou told Newsweek, came after a screenshot containing the term was published by an editor at The Verge. After it emerged, product manager at Disco, Veronica Belmont, tweeted that it should be made into a browser extension like "Snake People"—the software at the center of a now-infamous New York Times correction made earlier this year in the wake of an editorial mix-up blamed on text-altering software.
In that case, the intended words "America's trade deficit narrowed dramatically during the Great Recession" were mistakenly altered to the "Time of Shedding and Cold Rocks." For Bartholomeou, who coded his extension in "an hour or so", motivation was "purely comedy."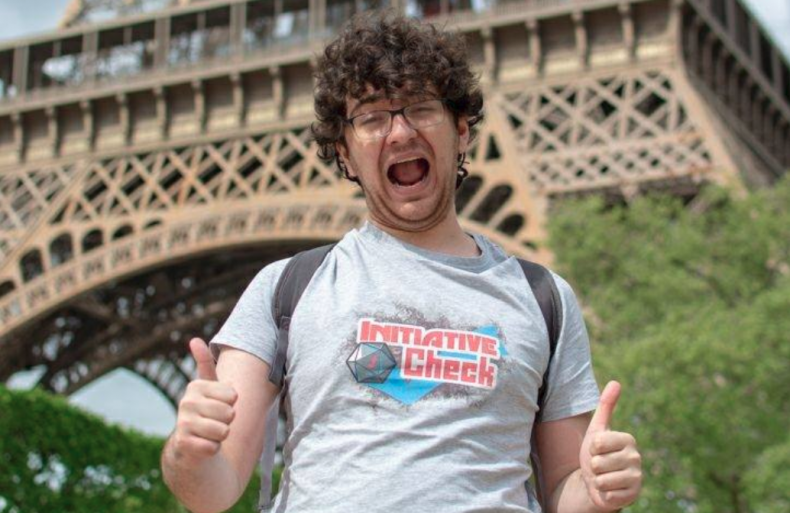 "It was my first-time coding since university, but it's not super difficult, just a simple text replacement," Bartholomeou explained, adding that he graduated three years ago this July. And luckily for any fans of the extension, there may be more to come. "It was so simple, in fact, that I might add other people to it, replace 'George Clooney' with 'Amal Clooney's Husband' for example," he noted, adding that actor Emily Blunt is another close contender.
Later, Bartholomeou tweeted: "A lot of the time, you see celebrity/famous women referred to by their husbands' names. I'm now adding to the [extension] to make it so that celebrity men are referred to by their spouses' names. I'll upload it as a separate add-on later on."
It's too early to tell how many people have downloaded the software—analytics don't kick in until a week after the add-on was uploaded. But its creator was happy with the reception so far. "People have been pretty positive about it," he told Newsweek. "Definitely more than normally respond to my work. It's nice that someone enjoyed the dumb joke I did, though!"
Musk and Grimes—real name Claire Boucher—were first reported to be dating by Page Six. While not explicitly confirmed, the billionaire later tweeted an Instagram post of the pair dancing. The Tesla and Space X chief wrote: "Night at the museum. G has mad skillzsz. Me not so much." As reported, he has previously mentioned Grimes in numerous tweets.