Chromium-6 Found at Elevated Levels in Water of 200 Million Americans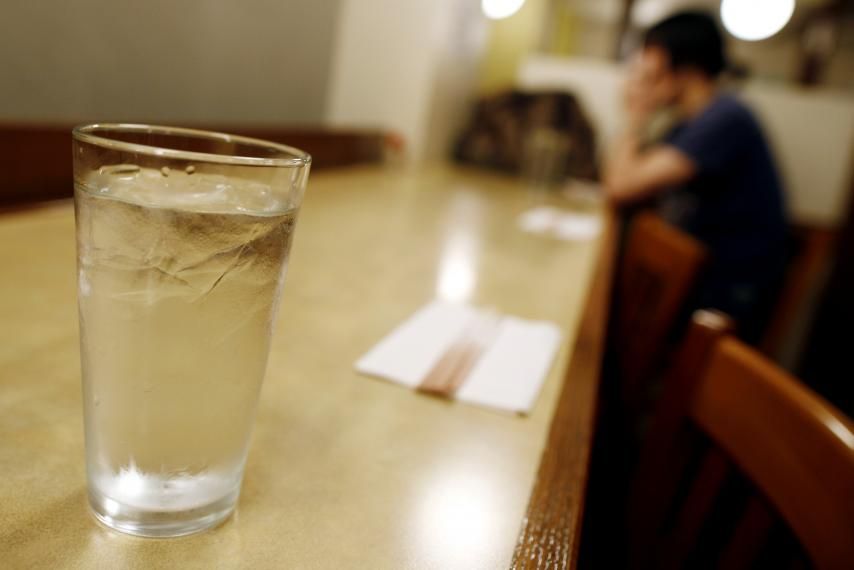 Nationwide tests have detected the carcinogen chromium-6 at levels higher than those recommended by some state agencies in the tap water of more than 200 million Americans.
Also called hexavalent chromium, the compound is best known as the pollutant discharged by the Pacific Gas and Electric Company into the drinking water of residents of Hinkley, California. That led to a famous lawsuit, in which environmental activist Erin Brockovich was involved, wherein the company paid $333 million to settle the case in 1996.
A report by the Environmental Working Group first published online September 19 shows that the tap water of 218 million Americans contains levels of chromium-6 above 0.02 parts per billion. California's Office of Environmental Health Hazard Assessment adopted that concentration as its "public health goal" in 2011. This is the level below which the agency believes there is no more than a one-in-a-million risk of a person developing cancer over their lifetime. It's similar to public health goals set by the states of North Carolina and New Jersey, at 0.07 ppb.
Perry Cohn, a retired environmental epidemiologist with the New Jersey Department of Health, who was involved in setting the state's standard, said the Environmental Working Group's conclusions were extremely concerning.
"This is quite shocking, to be honest," said Brockovich of the level of contamination detailed in the report. She has dealt with issues involving chromium-6 for 25 years, ever since her involvement in the Hinkley case, and said that she knew "it was always lurking around," and not specific to just that town. But she didn't know it was this widespread. As a known carcinogen, chromium-6 will lead to avoidable cases of cancers when present at levels above those set by New Jersey and California, she added.
The report estimates that the chemical "will cause more than 12,000 excess cases of cancer by the end of the century," beyond the number of cases that would be expected if the contaminant were uniformly found at 0.02 ppb.
Sam Delson, with California's Office of Environmental Health Hazard Assessment, said that at 0.02 ppb, "if a million people were to drink water with this level of chromium-6 for a lifetime of 70 years, we would theoretically expect one additional case of cancer," Delson says. The cancer risk at 10 ppb "would be 500 in one million."
Hexavalent chromium is a form of chromium that's produced by and used in a variety of industries, from metalworking to the manufacture of paints and dyes. The chemical is "a well-established carcinogen associated with lung, nasal and sinus cancer," according to the National Institute for Occupational Safety and Health.
The report relies on tests mandated by the EPA, in which utilities throughout the country took more than 60,000 water samples to look for chromium-6 from 2013 to 2015. The data was made available in April, but hadn't before been synthesized in a collective whole, say the report's authors, vice president Bill Walker and senior scientists David Andrews.
The EPA doesn't have an enforceable standard specific to chromium-6. Rather, the agency caps total levels of chromium (including hexavalent chromium) at 100 ppb. In a statement, the agency said that it is currently working on a risk assessment for chromium-6, which is expects to release for public comment in 2017.
The report argues that chemical companies have stymied the EPA's progress on regulating this compound, a conclusion with which Cohn and Brockovich agree. Walker and Andrews said that the EPA finished a draft report on the contaminant in 2010, but delayed its finalization after interference from various companies.
The agency disputes this, saying in an emailed statement that the "EPA's decision to not complete the 2010 draft assessment was consistent with advice of the external peer review committee that reviewed" the report. The document should be released next year, the EPA says, but any new resulting regulations would take several more years to enact, say people familiar with the agency's process.
Thie EPA is behind schedule in regulating other contaminants as well, according to the duo. According to a 1996 amendment to the Safe Drinking Water Act, the EPA is required to test up to 30 previously unregulated contaminants every five years, and presumably set new regulations for some of them. In the past two decades, the agency has ordered tests for 81 chemicals and only set new regulations for one chemical, perchlorate. But the agency "is two years behind schedule on finalizing and implementing the regulation" for the chemical, the report notes.
Despite a public health goal of 0.02 ppb, the state of California has adopted an enforceable standard for the chemical at 10 ppb. The Environmental Working Group suggests that this limit is too high to protect human health, and that the standard was softened as the result of intensive lobbying by utilities and chemical companies. Pacific Gas and Electric, one of the companies alleged to be involved in that lobbying process, declined to comment on the report.
The enforceable health standard, also known as the maximum contaminant level, is supposed to be set as close to the public health goal as "technologically and economically feasible" to "avoid any significant risk to public health," according to the report.
Even still, the report found that more than 7 million Americans have tap water with a reported level of hexavalent chromium above 10 ppb.
Chromium-6 ends up in water via pollution, but also may be naturally occurring. Walker and Andrews said it isn't yet clear how much of the nation's chromium is due to pollution versus natural processes.
The American Chemistry Council, a group that represents industry, said in a statement that the report "does not provide any new information about hexavalent chromium in the water supply," as it relies on data that was publicly available earlier this year. "EPA's data show that when hexavalent chromium is found in the groundwater, it's present at low levels that are well below the national drinking water standard set by the EPA," the group said. It also noted that the council has "supported a third-party research organization to undertake a large, multiple-institution research study."
The report notes examples of how industry has influenced chromium regulation in the past. As The Wall Street Journal reported in 2005, consultants hired by Pacific Gas and Electric paid for data produced by a Chinese scientist named Zhang JianDong, which demonstrated adverse health effects of chromium-6 pollution. After Zhang retired, the consultants altered the data to be more favorable toward the chemical and published it under Zhang's name, without disclosing their involvement, according to the Journal. This new conclusion "soon found its way into U.S. regulatory assessments, as evidence that ingested chromium wasn't really a cancer risk," the publication noted. However, that changed after industry's involvement was uncovered, and chromium's status as a carcinogen is not disputed.
Bill Wolfe, with Public Employees for Environmental Responsibility, a group that protects government whistleblowers, says the EPA is "absolutely not" doing its job to protect the public from chromium, and that it's a case that "illustrates undue influence—agency capture—by major corporate polluters."
The EPA said in a statement that "ensuring safe drinking water for all Americans is a top priority" and that it "has always been committed to the highest standards of scientific integrity and robust expert peer-review," but didn't address questions about broader allegations of industry influence.