Chronic Pain Sufferers Have To Sign 'Opioid Contracts' Or Lose Access To Drugs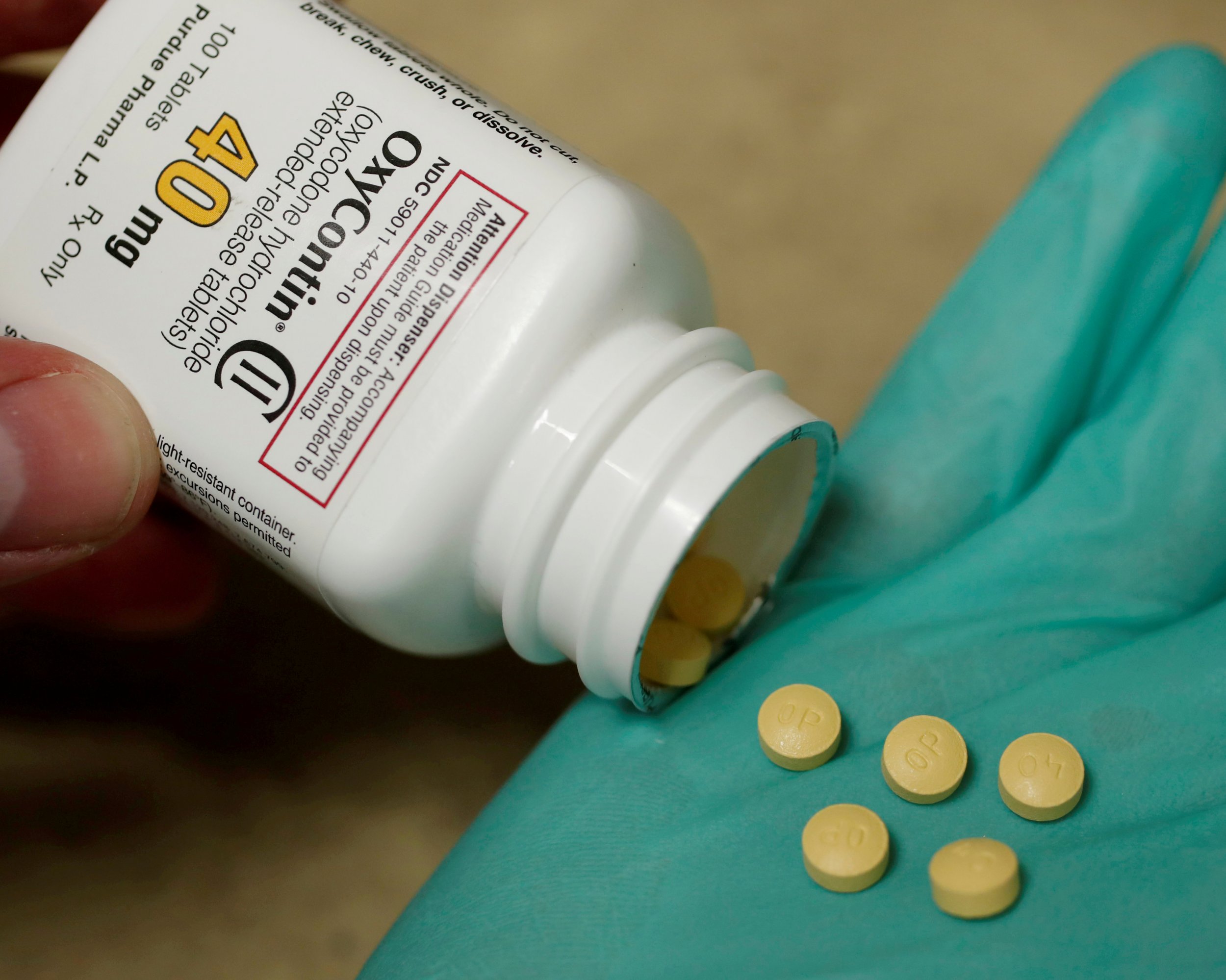 People suffering from chronic pain in the U.S. may have their drugs denied them if they do not agree to a number of conditions including taking random urine tests.
Some doctors are demanding that patients sign the so-called "opioid contracts" as a way to curb the U.S. opioid epidemic and the misuse of drugs like oxycodone, hydrocodone, and codeine, Healthline.com reported.
Kavita Sharma, a physician with New York-based Manhattan Pain & Sports Associates, said the goal was to make patients better understand the treatment they were getting.
"I speak honestly about the opioid epidemic and tell patients that this is a piece of paper to confirm that they understand all of the issues around using opiates," she said.
But some patients' groups fear that it could stigmatize those who suffer from pain and foster distrust between patients and doctors.
"I'd never done anything wrong, but somehow the contract made me feel like I already had several strikes against me," Julian Crisci who survived the Boston Marathon bombing attack, said.
"I knew I wasn't doing anything wrong, but I was always worried that somehow they would find something in the random urine test, and my medication would be taken away from me."
Five Big Pharma executives appeared before Congress last week and faced questions over the opioid crisis that has culminated in more than 63,000 fatal overdoses in 2016.
The hearings follow allegations that companies dumped prescription painkillers on some of the more deprived areas of the U.S, including swaths of West Virginia and other Rust Belt states.
Documents released earlier this year allege that between 2006 and 2014, McKesson and Cardinal Health shipped 12.3 million pills to one pharmacy in a neighborhood with fewer than 2,000 residents, Politico reported.
George Barrett, executive chairman of drug distributor Cardinal Health, apologized that his company did not do more to stop the shipment of the painkillers to some states, NBC reported.
But doctors who support the agreements say they can help avoid misunderstandings over opioid drug prescriptions.
Peter Schwartz, an associate professor of medicine at Indiana University School of Medicine said the agreement would help to monitor patients and ensure that doctors prescribe drugs in a "more compassionate and fair way."
"We have to find a new way to balance our responsibility to use these medications appropriately with our commitment to compassionately treat pain," he told Healthline.
Updated | Correction: This story has been updated to reflect that Kavita Sharma is a woman.