Former Defense Secretary Chuck Hagel, Task Force Criticize Government for Suppressing Climate Science
In an op-ed essay for Scientific American on Saturday, former Secretary of Defense Chuck Hagel criticized the government for acting to impede climate science. He called on Congress to introduce new legislation to protect scientists.
"Our ability to keep the public safe and move the country forward economically rests, in large part, on government science and research. That foundational work is endangered by manipulation for political ends, and the ramifications are vast and should concern all Americans," Hagel wrote.
Hagel explained that insufficient climate change data is "a real and present threat to our national security," citing the danger abnormal storms pose to the military.
Military bases are threatened by increasingly severe, irregular weather patterns and rely on government data to stay up to date and prepared so that they are not destroyed, Hagel explained.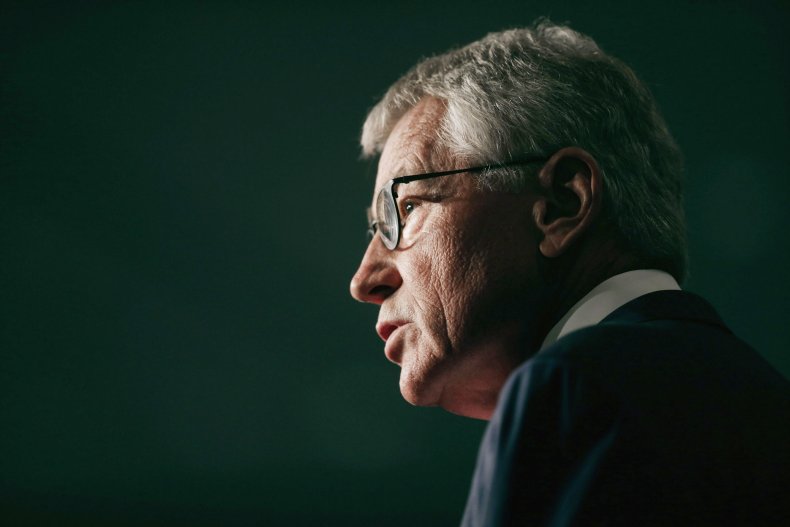 Hagel recommends that federal agencies establish scientific integrity policies to ensure that scientific research remains uninfluenced by politics and financial conflicts of interest.
"We have to be better prepared for the impacts of climate change. But that goal will be impossible if political officials act in bad faith by distorting or suppressing government research on climate science," he emphasized.
Hagel is part of a non-partisan group, the National Task Force on Democracy Reform & the Rule of Law, with former politicians and lawyers to investigate the ways the federal government has acted to impede and censor scientific research. They also offered solutions moving forward.
The task force issued a report on October 3 that outlines all the ways the Trump administration has acted against the interest of scientific research. The report recommended new reforms that would protect scientists from political interference.
The report advised Congress to make guidelines for how political officials should interact with researchers; hire government officials who are qualified and do not have political motives; disclose all peer-reviewed government research; and create safeguards for science advisory committees.
These legal protections "would ensure that the National Security Council's planned panel to review established science on climate change—now shelved—would recognize present-day realities and confirm what I and other national security leaders have found: climate change is a real and present threat to our national security that will most likely get worse," Hagel says.
Hagel and his colleagues documented over 60 unique instances of government interference in scientific research over the last three presidential terms.
The report accused the Trump administration of "censoring scientific information, changing scientific findings to suit political agendas and retaliating against government scientists because their research was politically inconvenient."
"We are at a crisis point, with almost weekly violations of previously respected safeguards," the report warned.
The report detailed occurrences of political establishments manipulating research, suppressing information, and retaliating against scientists in a range of fields including ecology, economics, and pharmaceuticals.
The task force accused government officials with "close financial, political, or personal ties to the oil, chemical, and manufacturing industries of interfering with research, to the benefit of those industries."
Hagel and the task force outlined the way EPA officials barred agency scientists and contractors from showing research about climate change at a professional conference under the Trump administration.
They cited instances including when the administration censored a study that showed several states' water supplies contained a dangerous amount of a toxic substance, and removed warnings about the environmental impact of the proposed wall on the U.S.-Mexico border from a government document.
They also multiple occasions when the Trump administration punished government researchers for producing information at odds with the government's agenda.
In April, the Department of Agriculture punished economists for publishing research that showed the administration's trade policies caused farmers financial harm⁠.
Additionally, in 2017 the Interior Department demoted its head climate scientist to an accounting position after he drew attention to the potential dangers of climate change, the report found.
"Congress should respond to these abuses to protect science. Our task force urges it to prohibit politically motivated manipulation and suppression of government research in the executive branch, as well as discrimination and retaliation against government researchers when their scientific conclusions are politically inconvenient," Hagel said.
"Just about everything we do in society depends in some way on research and data coming out of the federal government. We must rebuild scientific integrity in government. Inaction puts us all at risk."