Alt-Right Troll Chuck Johnson Creeps on Maxine Waters, Snaps Pictures of Congresswoman Sleeping on a Plane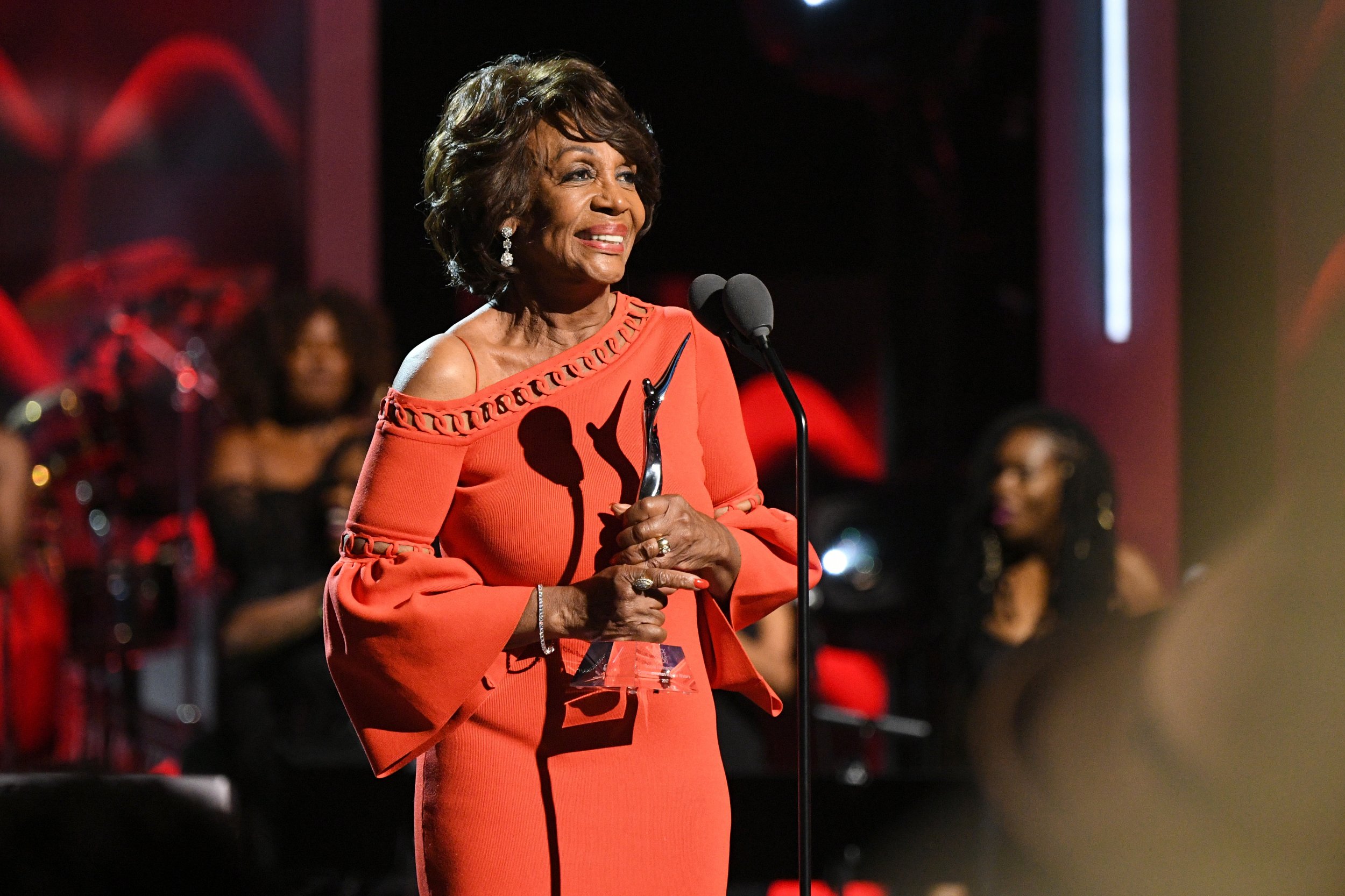 A notorious right-wing blogger took photos of Democratic Representative Maxine Waters as she slept and worked on a flight and shared them with his followers.
The pro-President Donald Trump troll Charles "Chuck" Johnson, who was banned from Twitter for threatening Black Lives Matter activist DeRay McKesson, posted the photos on Facebook with a caption where he admitted to eavesdropping on the 79-year-old California congresswoman's conversations.
"I am sitting next to a female congressman on a flight from DCA to LAX who just said that she hopes an accused sexual harassing congressman Ruben J. Kihuen sticks it out," he wrote, referring to the Nevada representative accused of harassing a woman who worked on his campaign.
"She spoke with a Hispanic man who is seated to my left one row up. He said that Kihuen was going to go meet [former Senate Majority Leader] Harry Reid who still 'runs the show'. I'll post a selfie with Congresswoman Maxine Waters when I land. So much for #Metoo."
Johnson runs GotNews, a conspiracy-heavy news website that has run high-profile stories based on false information and suggested President Barack Obama and French President Emmanuel Macron are secretly gay. Last week, he boasted about obtaining a document that would "end the career" of Senate Minority Leader Chuck Schumer, a Democrat from New York, with sexual harassment allegations, which turned out to be false. The site promotes itself with the tagline, "Trump reads us. You should too." Trump is, in fact, a regular reader of the site, according to Politico.
Johnson posted on Facebook in 2015 that he identifies with the "alt-right" movement, which rose to prominence during Trump's campaign.
In the photos, Waters appears unaware that she is being photographed. The congresswoman has come under fire by the alt-right and conservatives for fiercely criticizing Trump. She has called for Trump's impeachment and once told a crowd she wanted to "take Trump out" of office.
"If you come for me, I'm coming for you," she once told her alt-right critics.
At the Glamour Women of the Year Awards, Waters started a chant to "Impeach 45," referring to Trump, the 45th president. She has also led the charge for an independent investigation for Russian involvement in the 2016 election and frequently refers to Trump's associates as the "Kremlin Klan."
Conservatives are hoping to unseat Waters in 2018, with Republican candidate Omar Navarro running against her. "I had faith after Trump won that ... we could topple someone like Maxine and win," Navarro told The Los Angeles Times.
Navarro found his way into the comments section under Johnson's photos of Waters. When a user wrote, "Let's get Omar these frequent flyer miles. Time for Mad Maxine to go," Navarro replied "LOL," according to The Root. The comment has since been deleted.
George Zimmerman, who fatally shot 17-year-old Trayvon Martin in 2012, also joined in on Facebook in a post that conflated Waters with another black congresswoman. "Corrine Brown is trying to Flee her prison sentence!" Zimmerman wrote, referring to the former Florida congresswoman who was charged with using funds from a charity for her own expenses. Brown, who left Congress this year, was sentenced to five years in prison this month.
Waters's office did not issue a comment on Johnson's photos and did not respond to calls from Newsweek.