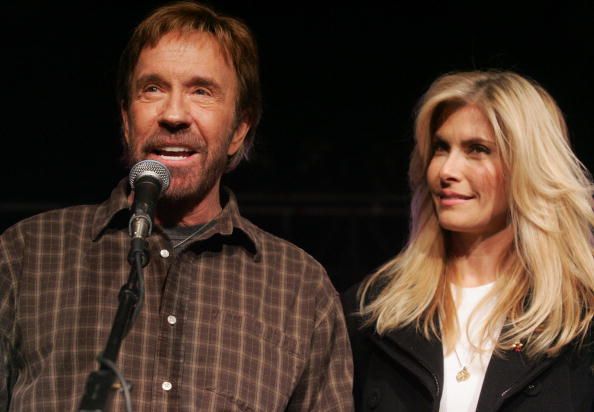 Chuck Norris announced on Thursday that he is suing several medical companies that produced the MRI scanning machine used on his wife, Gena Norris. The lawsuit seeks $10 million in damages, a sum which Norris says will cover the medical costs he and his wife now face.
The defendants in the lawsuit include McKesson Corp., the diagnostics and imaging unit of Italian health care company Bracco S.p.A., and Acist Medical Systems Inc. Norris alleges that his wife has been suffering from gadolinium poisoning since the chemical was injected into her body to aid MRI scans. The American College of Radiology stated in 2016 gadolinium-based contrast agents have been used in the treatment of 300 million patients since the 1980s, and the Food and Drug Administration stated in May that it found no evidence that gadolinium is harmful.
Norris's legal representation, Cutter Law P.C. of Oakland, California, argues that gadolinium "settles in tissue, bone and organs," slowly poisoning patients. Cutter Law representatives state that the side effects of the chemical's use have come to light only in the last year. Roughly 500 lawsuits have been lodged against medical companies in the San Francisco area alone regarding gadolinium poisoning, though the Norris family has begun the most high-profile case so far.
Chuck Norris is an outspoken political conservative and evangelical Christian. He canvassed for Mike Huckabee in 2008 and Newt Gingrich in 2012 and has written a column for the right-wing conspiracy theory blog World Net Daily for more than 10 years. The blog's other staff writers widely covered the "birther movement," the racist investigation into President Barack Obama's citizenship, and in 2001, one writer argued that the 9/11 attacks were a sign that God was punishing the United States for "abortion, stem-cell research, the sodomite agenda, materialism, the occult and many other sins." World Net Daily has also been accused of promoting white nationalism by repeatedly referring to Black Lives Matter events as "black mob violence."
Norris's column on the site doesn't usually involve conspiracy theories or outright racism, but he has argued that martial arts is the answer to widespread gun violence, explained how to protect your water supply from terrorists and has said that alleged connections between the Trump administration and Russia are all false.
Norris was the star of CBS's Walker, Texas Ranger from 1993 to 2001.