After New York City Attack, Chuck Schumer Asks Trump to Rethink Anti-Terrorism Budget Cuts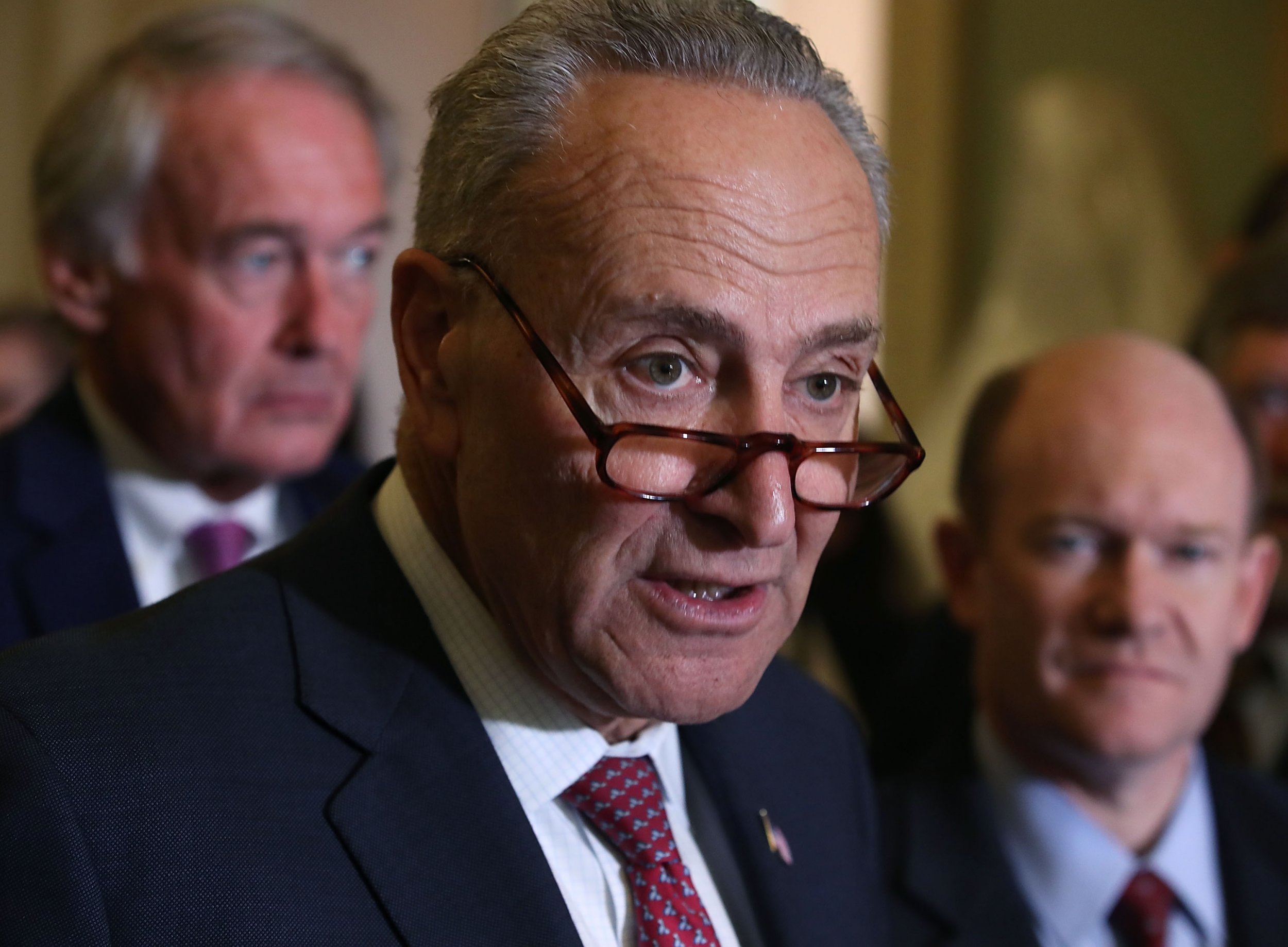 After President Donald Trump blamed New York Senator Chuck Schumer and the Diversity Visa Lottery Program for allowing the suspect in Tuesday's lower Manhattan attack to enter the U.S., Schumer responded by pointing out what could be considered hypocrisy on the president's part: If Trump wants to stop terrorists, why does he want to cut anti-terrorism funding?
"I have always believed and continue to believe that immigration is good for America," the Democratic senator wrote in a Wednesday statement. "President Trump, instead of politicizing and dividing America, which he always seems to do at times of national tragedy, should be focusing on the real solution—anti-terrorism funding—which he proposed cutting in his most recent budget."
Schumer added: "I'm calling on the president to immediately rescind his proposed cuts to this vital anti-terrorism funding."
The latest budget plan released by the Trump administration in May includes a $4.7 billion increase to the Department of Homeland Security's overall budget. However, it simultaneously cut $582.8 million from "critical counterterrorism programs that DHS administers," according to a July report from the Homeland Security and Governmental Affairs Committee. Trump's budget also slashed $35.9 million from the Complex Coordinated Terrorist Attacks program, as well as an additional $10 million from the Countering Violent Extremism budget.
Schumer has spoken out about the Trump administration's cuts to federal anti-terrorism programs before, warning Trump that his budget could put New Yorkers in danger.
"It makes absolutely no sense for the just-released Trump budget to cut the anti-terror dollars New York City uses to keep us all safe," Schumer said in the wake of May's attacks in Manchester, England. "At a time when terrorism is on the rise, we should not be cutting anti-terrorism funds that prevent costly and crippling disasters and, more importantly, save lives."
The New York senator wasn't alone in his worries. In July, a spokesperson from the Homeland Security and Governmental Affairs Committee said Democratic Senator Claire McCaskill of Missouri had raised concerns that the Trump administration's proposed budget didn't "prioritize what's most needed for counterterrorism efforts."
Trump has made it fairly clear where his priorities lie: Almost $1.6 billion of his administration's proposed budget would go to the president's promised southern border wall, which is forecast to cost roughly $21.6 million per mile.